'I'm Not Shy I Just Don't Like You': Viktor & Rolf's Couture Show Was Oddly Relatable
Now everyone wants to wear dresses with slogans like: "Sorry I'm late I didn't want to come."
Posted on
27 January 2019

Even though haute couture shows are a big deal in the fashion world, they barely register for the rest of us. After all, this is the uber-expensive and fancy side of high fashion.
Well, not any more after Viktor & Rolf's show in Paris on Wednesday. Designers Viktor Horsting and Rolf Snoeren are well aware that people love nothing more than memes, and so they basically based their show around them.
Showgoers were presented with 34 beautiful and typically haute couture gowns, but with one serious difference: they all featured tongue-in-cheek slogans.
Social media soon lit up with choruses of "same" and "relatable" as people started sharing pictures of these dresses with slogans like, "Give a damn"…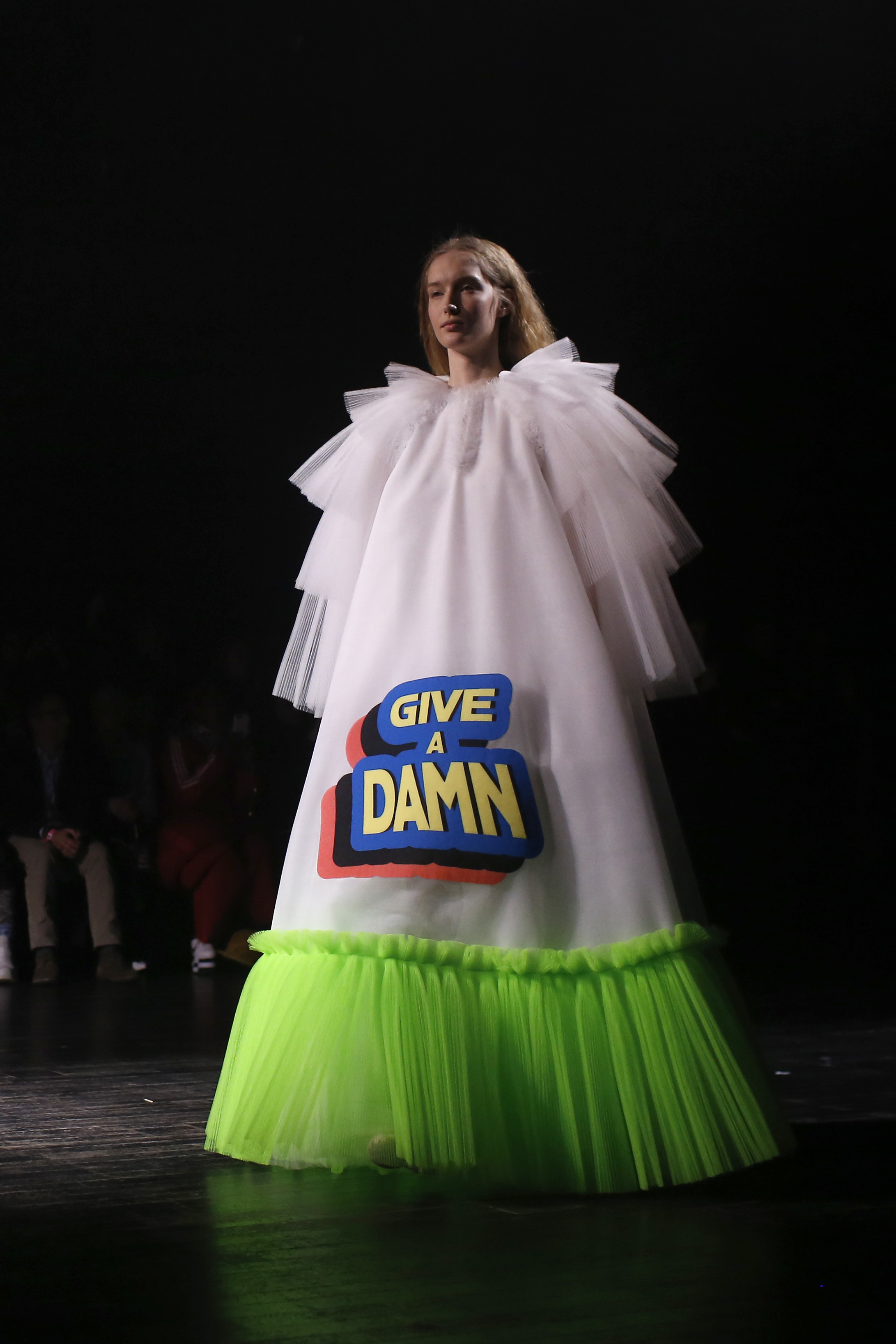 Some of the messages, like "I am my own muse" and "I want a better world", were heartfelt and empowering.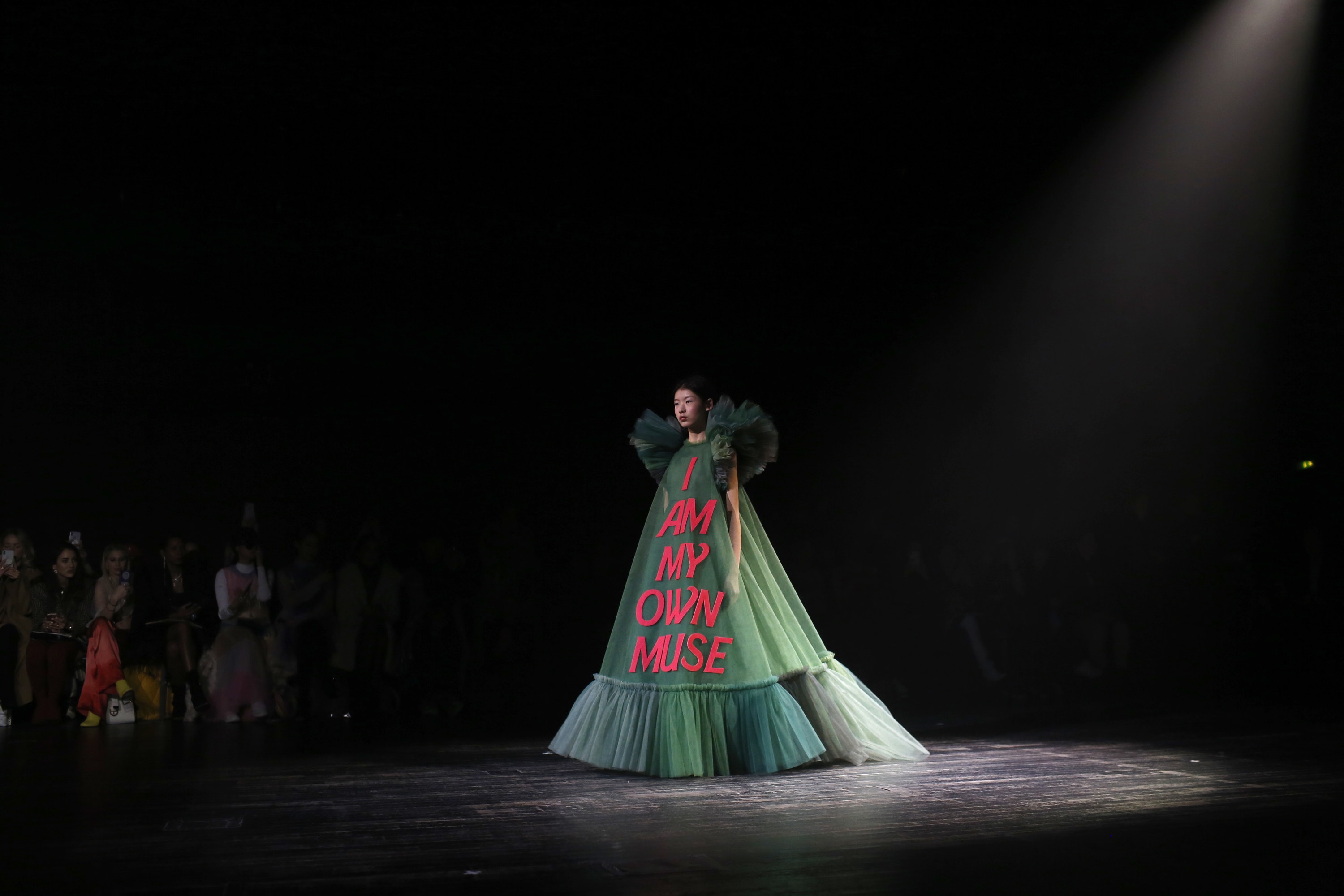 Whereas others like, "Leave me alone", basically felt like teenage us on a fluffy pastel dress.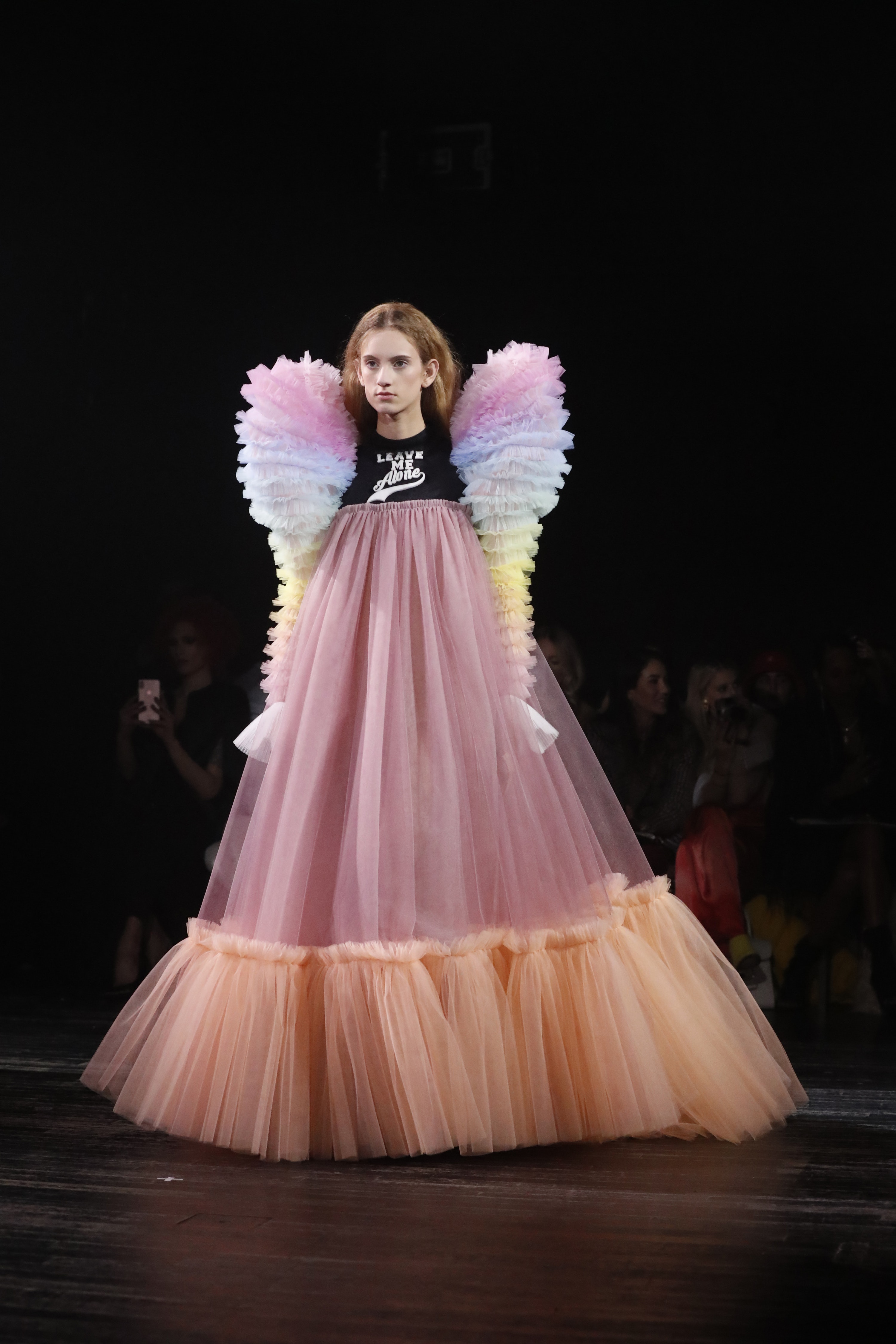 Whether you love it or hate it, you can't deny that Viktor & Rolf have managed to make quite the splash.