6 Fashion Bloggers Over 40 You Need To Follow On Instagram
Some of the women breaking society's unnecessary sartorial rules
Posted on
30 October 2018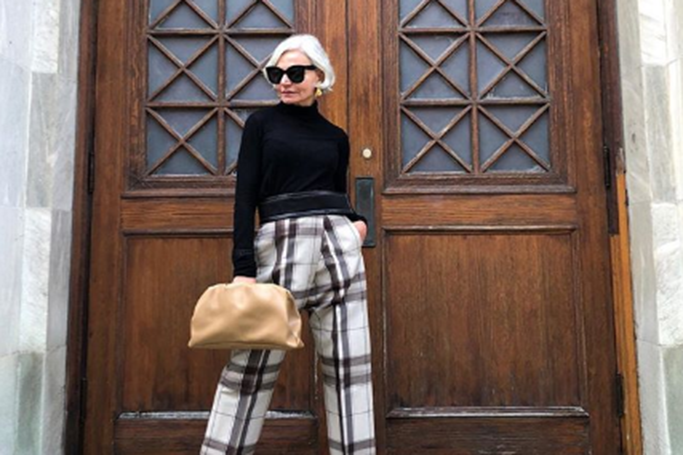 Fashion bloggers are some of the most popular accounts on Instagram, with millions of people posting pictures of their #OOTD (outfit of the day, for those who aren't quite up to date with social media-speak).
However, there's no denying that most of these influencers are of a certain age – and by that we mean generally super young. Unfortunately, this means that we don't get to see a whole lot of age diversity, which just plays into the tired and damaging idea that women have an expiry date.
It's not like there aren't a whole lot of older women who are bringing their fashion A game on Instagram – many are well worth a follow if you're looking for inspiration or just want a bit of variety on your feed. Yes, they're over 40, but that doesn't have to restrict how they dress at all.
#1 Judith Boyd
For those interested in an experimental kind of fashion blogger, look no further than Judith Boyd of Style Crone. The 75-year-old has a penchant for hats, saying: "I love to support artists who create wearable art."
Fashion is a form of therapy for Boyd. She says: "If I have an event coming up, I will have a chosen piece available to view in advance to stimulate my creativity. It's a mindful process, very healing, and an artful exercise in self expression. Some people paint, sculpt, garden, or cook; my artistic outlet and self expression is through style."

Instagram @stylecrone
#2 Catherine Summers
Summers has called her Instagram account "Not Dressed As Lamb," and that gives you a taste of what you'll get on there. The 45-year-old is staunchly against "age appropriateness", showing that women don't have to conform to society's sartorial expectations – in fact, Summers champions the hashtag #iwillwearwhatilike.
So what will you find on her Instagram account? Bright colours, fun patterns and a lot of vintage gems. She shows you don't have to stop having fun with fashion when you hit 40 whilst still being sophisticated – plus there are plenty of bonus pictures of her cute dog.

Instagram @notlamb
#3 Grace Ghanem
53-year-old Grace Ghanem is a personal trainer from Montreal, and her Instagram shows that you don't have to be a millennial to be up to date with the biggest labels and hottest trends.
She's a striking presence, with a silvery choppy bob and trademark oversized sunglasses. Ghanem's wardrobe will make you green with envy – full of labels like Gucci, Céline and Balenciaga – with Ghanem working every outfit like she's on the runway.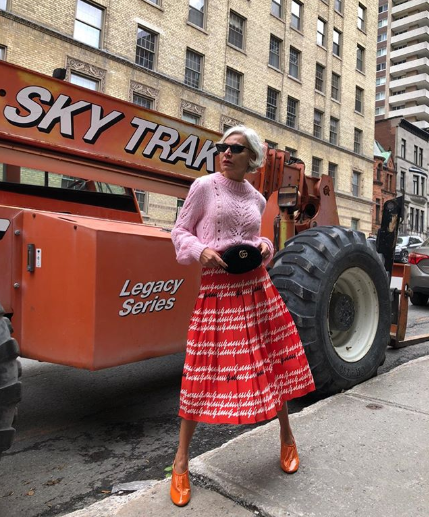 Instagram @greceghanem
#4 Lyn Slater
Lyn Slater of Accidental Icon is so established a fashion blogger that she's actually got a blue tick on Instagram – and you can see why by looking at her snaps.
This sexagenarian is the perfect antidote to the world of fast fashion we see today – Slater believes in items of clothes being forever, rather than just for the short lifespan of a trend.

Instagram @iconaccidental
#5 Baddie Winkle
Sure, you might not look at Baddie Winkle's Instagram account for day-to-day sartorial inspiration, but she's worth a follow purely for how expressive and free she is with her fashion.
Many women who reach the grand old age of 90 (!) don't tend to wear boob tubes or pleather miniskirts, but no such rules apply to Winkle. Instead, she wears exactly what she wants – and even has a bedazzled cane to make things even swaggier.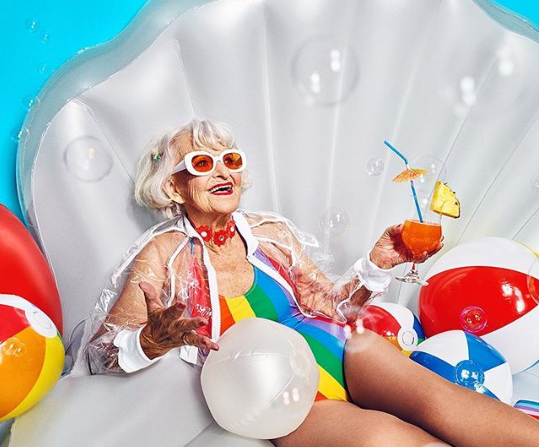 Instagram @baddiewinkle
#6 Diane Capozzi
Diane Capozzi of Fashion On The 4th Floor's Instagram bio says it all: "Fashion transcends all decades! Age should be irrelevant when it comes to simply showcasing your unique style."
Her account is a ray of sunshine – bright colours, fun silhouettes, and Capozzi's trademark smile. She's just impossibly cool.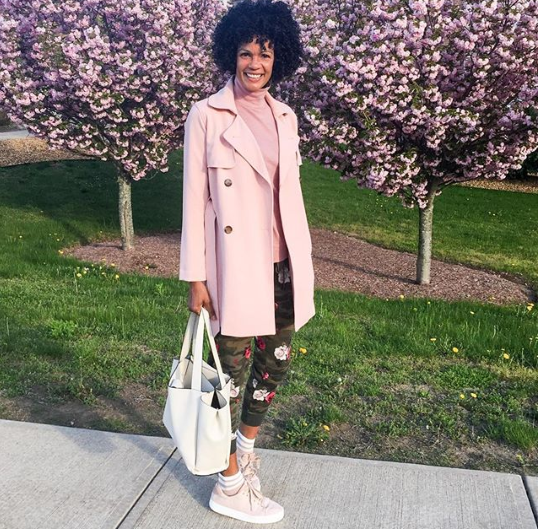 Instagram @fashiononthe4thfloor