8 Of The Most Iconic H&M Designer Collaborations
Moschino x H&M has finally hit the shops!
Posted on
12 November 2018

Few things stir up more of a frenzy than H&M's designer collaborations. Almost every year the Swedish retail giant teams up with a high profile label to produce something that's a little more budget friendly.
Buying designer clothes just isn't a possibility for the vast majority of us, so it's a clever way of getting a slice of high fashion for high street prices. Plus, all the drops are limited edition, which just adds to the furore around them.
H&M are savvy marketers –the brand knows exactly the coolest designers to pick and how to advertise the collaboration to build maximum hype. The latest to hit stores comes courtesy of Moschino –the Italian brand helmed by Jeremy Scott, known for its playful and somewhat silly vibe.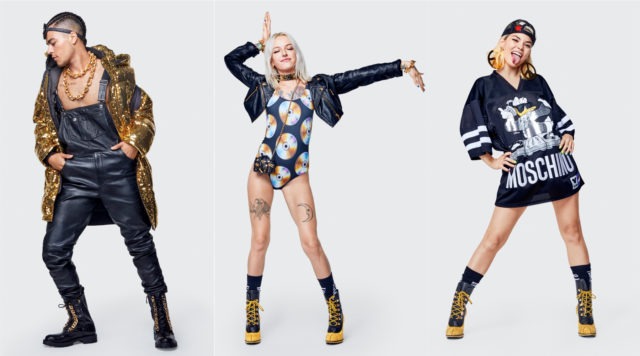 As the Moschino x H&M hits the shops, we look back at some of H&M's most memorable high fashion collaborations –from Karl Lagerfeld to Alexander Wang. But first, here's the latest collab we queued for over the weekend…
#1 Moschino
For the 2018 designer collaboration H&M partnered with Jeremy Scott's Moschino to create a playful, party-focused range.
The new collection was released in shops on 8th November –but hurry, it's a limited edition line.
Although Moschino's bold style isn't for everyone (expect a lot of gold and bling), this collaboration does cater for our furry friends! For H&M's first pet collection, Moschino created a line for haute couture hounds.

Instagram @moschino
#2 Karl Lagerfeld
In November 2004, Karl Lagerfeld became the first designer collaboration H&M ever did.
It really set a precedent for the mania that would ensue – fans went wild for the pieces, and the majority sold out within a day. In terms of the clothes themselves, it wasn't exactly groundbreaking stuff, but the monochrome t-shirt with Lagerfeld's face on it became the most covetable item of the season.
However, this particular partnership didn't have a happy ending – afterwards Lagerfeld accused H&M of "snobbery" for not making enough of the clothes.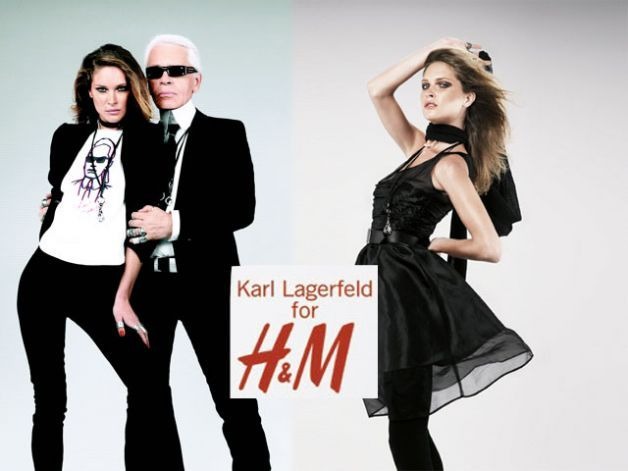 #3 Roberto Cavalli
In 2007 it was Italian designer Roberto Cavalli's turn, and this collaboration was all about glamour and sex appeal, being full of glitter, sequins, gold and animal print. Considering each collab is released in November, it was perfectly timed for party season.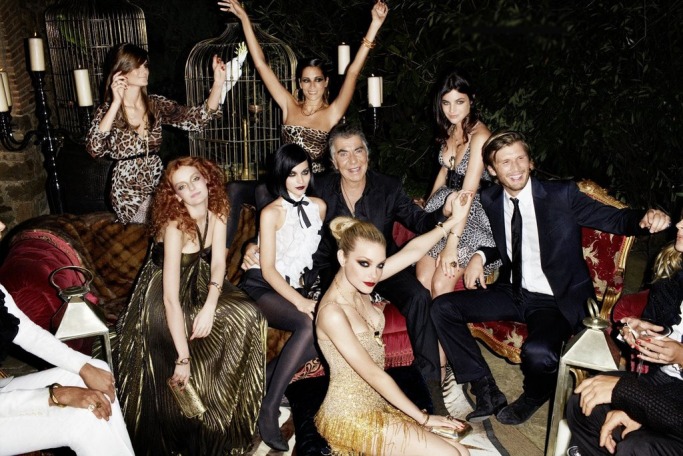 H&M
#4 Comme des Garcons
If you really knew your high fashion, you'd have been thrilled at the idea of a Comme des Garcons and H&M collaboration in 2008. The aesthetic itself was sleek, sophisticated, and a little bit weird – featuring monochrome colours and plenty of spots.
For everyone who didn't religiously pore over the pages of Vogue, it was perhaps the first time they would have come across this experimental high fashion brand.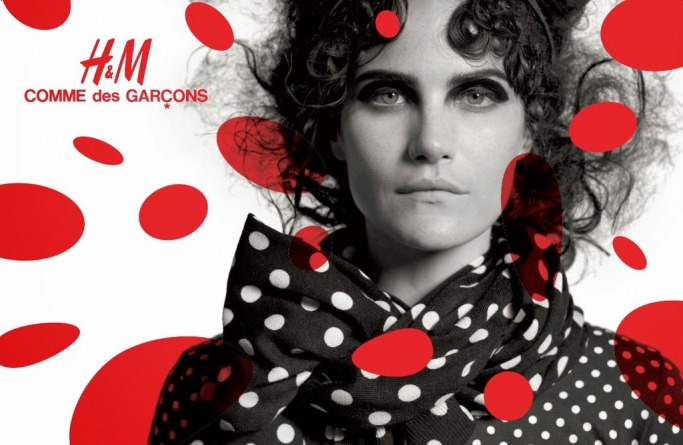 H&M
#5 Alexander Wang
In 2014 Alexander Wang celebrated his brand's 10th year and was a big get for H&M, as he was at the forefront of the athleisure movement. The vibe of this release was definitely sporty – think sweatshirts and leggings. Wang also championed logomania – almost every item had his name emblazoned on it.
The hype around this one was intense –there was a Wang x H&M branded vending machine in New York and an OTT livestreamed launch event with a performance from Missy Elliott.
Instagram @alexanderwangny
#6 Balmain
Creative director of Balmain, Olivier Rousteing, enlisted the help of Instagram darlings Gigi Hadid, Kendall Jenner and Jourdan Dunn for his 2015 collaboration.
Most of these collections seem more inspired by the brand in charge of them, but Balmain basically provided replicas of what we're used to seeing on the runway (and on any Kardashian at a given time). This meant structured minidresses and metal accents.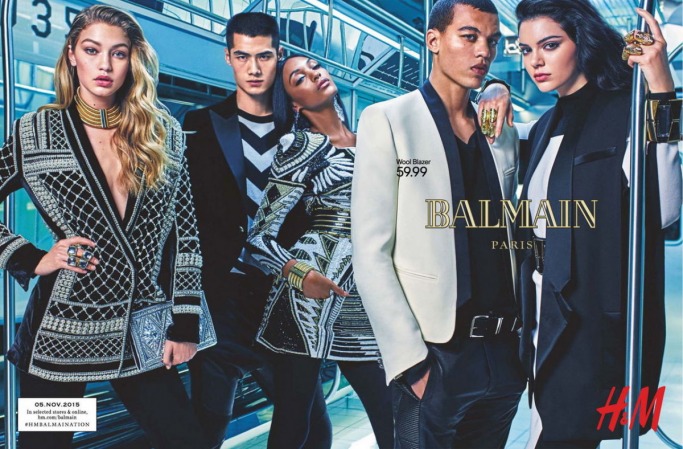 H&M
#7 Stella McCartney
British designer Stella McCartney teamed up with H&M in 2005, as the label's ability to create effortlessly wearable garments was the perfect match for H&M.
The collection mirrored McCartney's main line and quickly became every fashion editor's favourite. There were blazers, blouses and boho-chic dresses.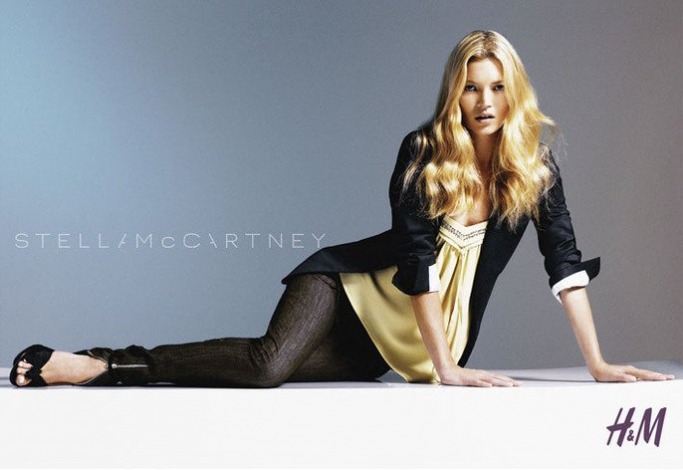 H&M
#8 Erdem
The majority of collaborations appear to be geared towards Christmas party season, which is what made last year's Erdem collection so soothing.
Canadian designer Erdem Moralioglu is all about floral prints, high necks, long sleeves and floaty skirts. Romance is his vibe, and this was very much reflected in the H&M pieces – and the fact the promotional video was done by Romeo + Juliet director Baz Luhrmann.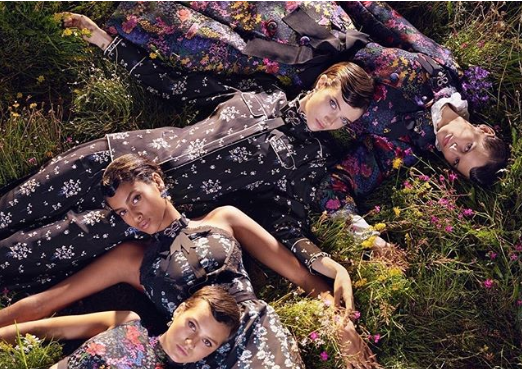 H&M