8 Times Kate Has Wowed in Zara
Even though she's a champion of designer brands, the Duchess of Cambridge regularly looks to the high street when making fashion choices.
Posted on
23 January 2020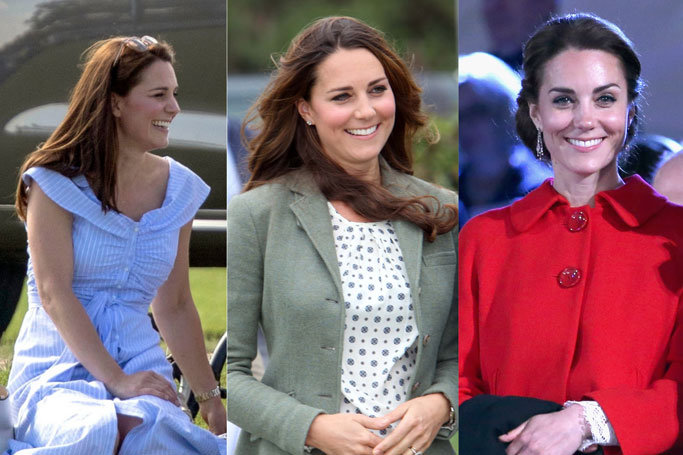 The Duchess of Cambridge has once again shown her love for the high street, stepping out in a leopard print Zara skirt.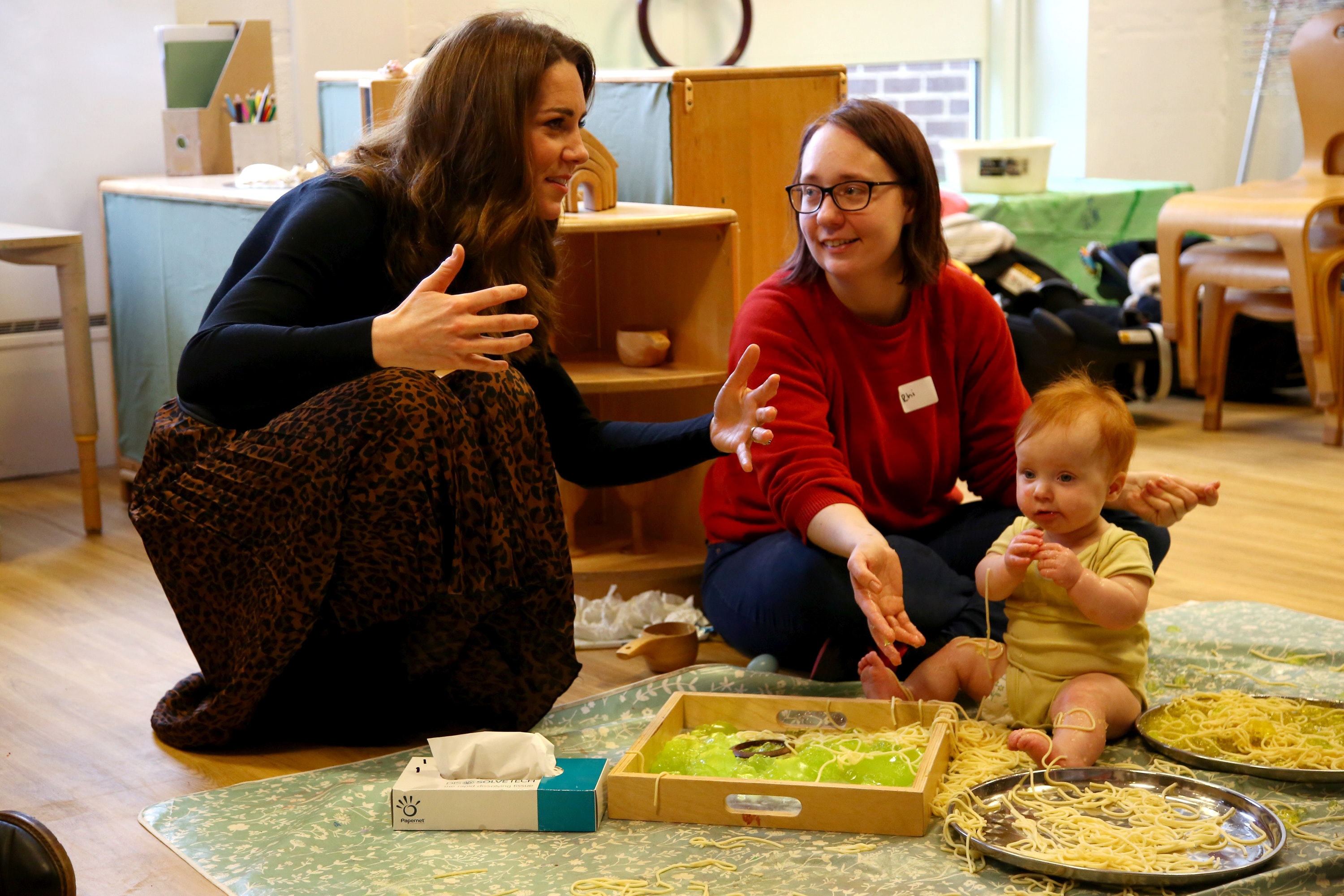 Kate visited the Ely & Caerau Children's Centre in Cardiff and paired the skirt with a sleek black turtleneck, black boots and a camel overcoat from Massimo Dutti.
Sadly, the skirt is now sold out but originally cost £29.99/AED144.59. The link to buy the Massimo Dutti coat is currently broken, which tells you how many people are currently obsessing over Kate's style.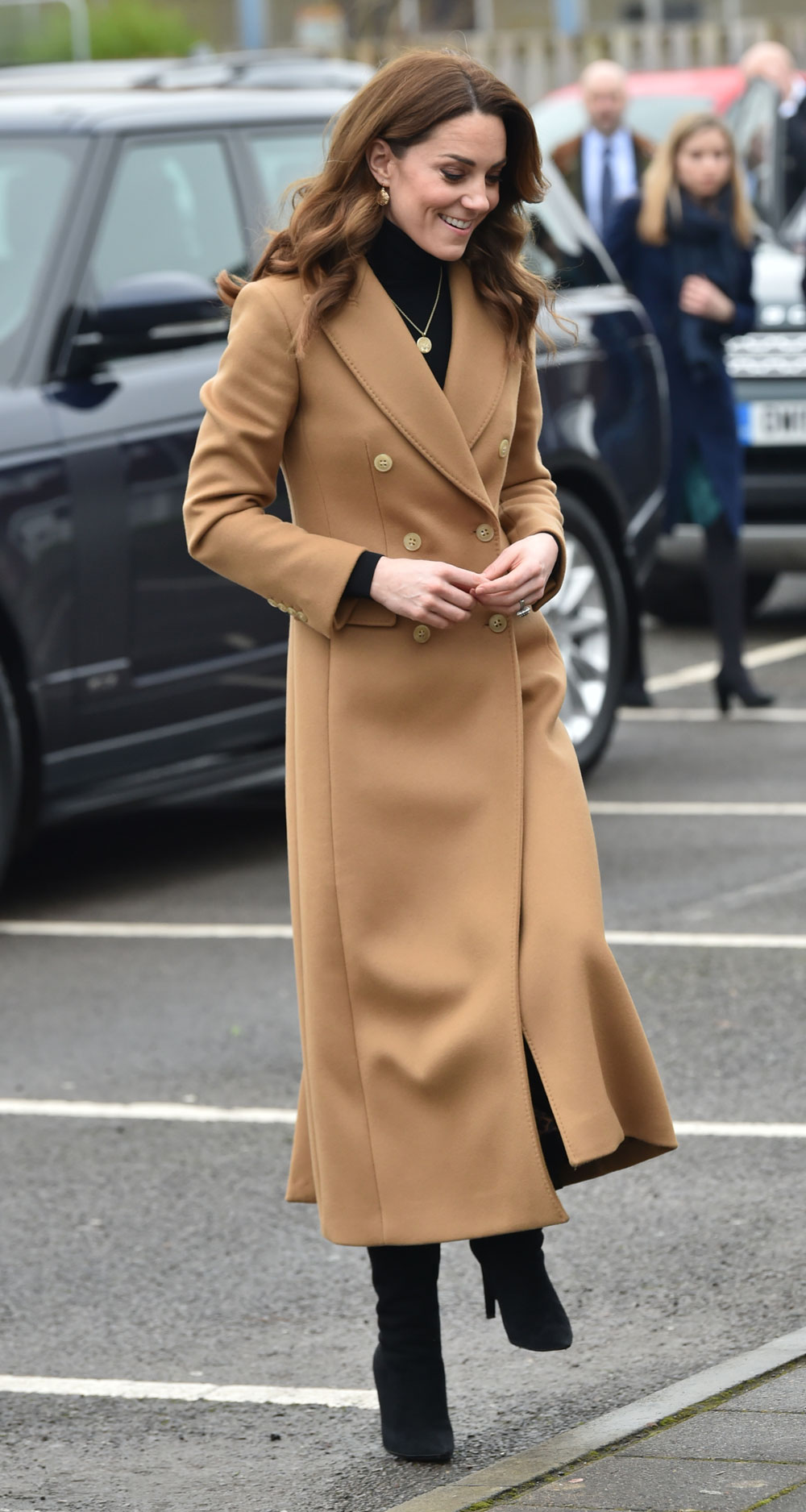 This is hardly the first time Kate has shown her love for Zara; she regularly pairs more affordable clothes with designer items. Here are some other times she's particularly worn the high street favourite well…
1. In this houndstooth ensemble
The last time Kate wore a Zara outfit was a week ago – that's how loyal she is to the brand. On a visit to Bradford, she wore a monochromatic midi-length dress (which is now sold out), complete with one of her favourite accents: a pussy-bow.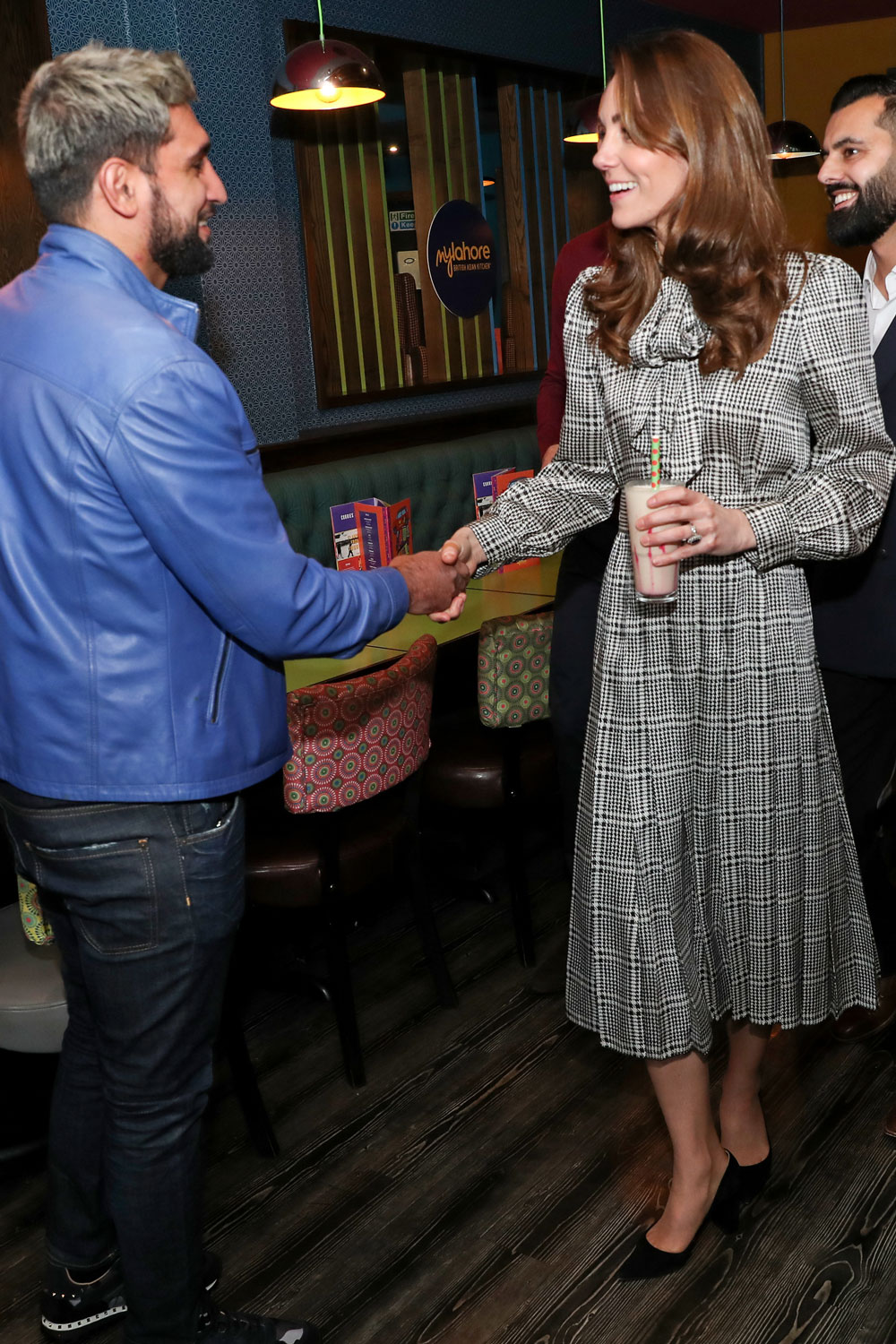 2. In the perfect summer dress
Finding the perfect summer dress is no mean feat, but Kate nailed it last year in this pale blue, off-the-shoulder outfit. Proving the 'Kate effect' is alive and well, the £39.99/AED192.80 dress sold out almost immediately.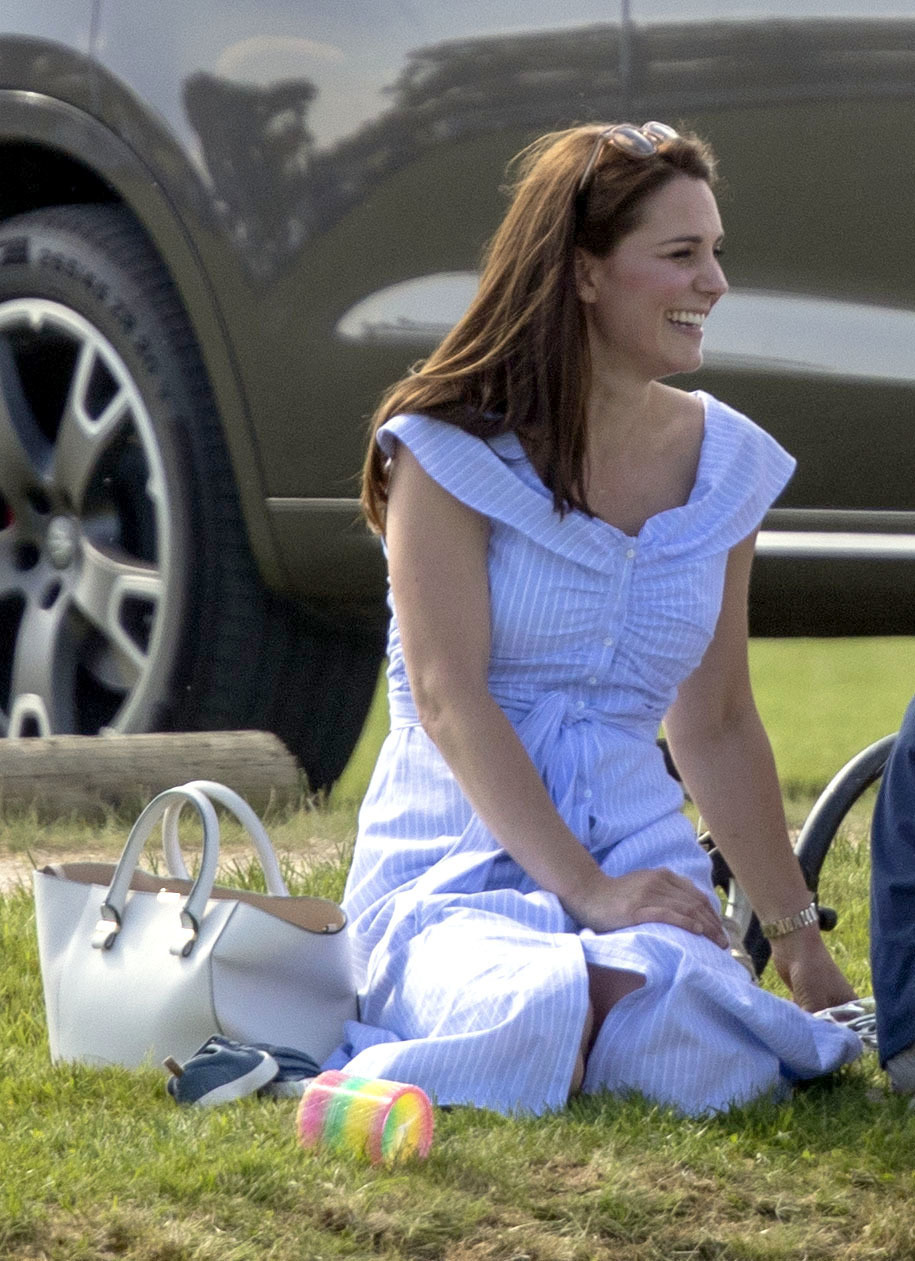 3. In this white blazer
Kate makes no secret of her love of blazers, and for a visit in Victoria, Canada in October 2016, she donned a white one from the high street retailer.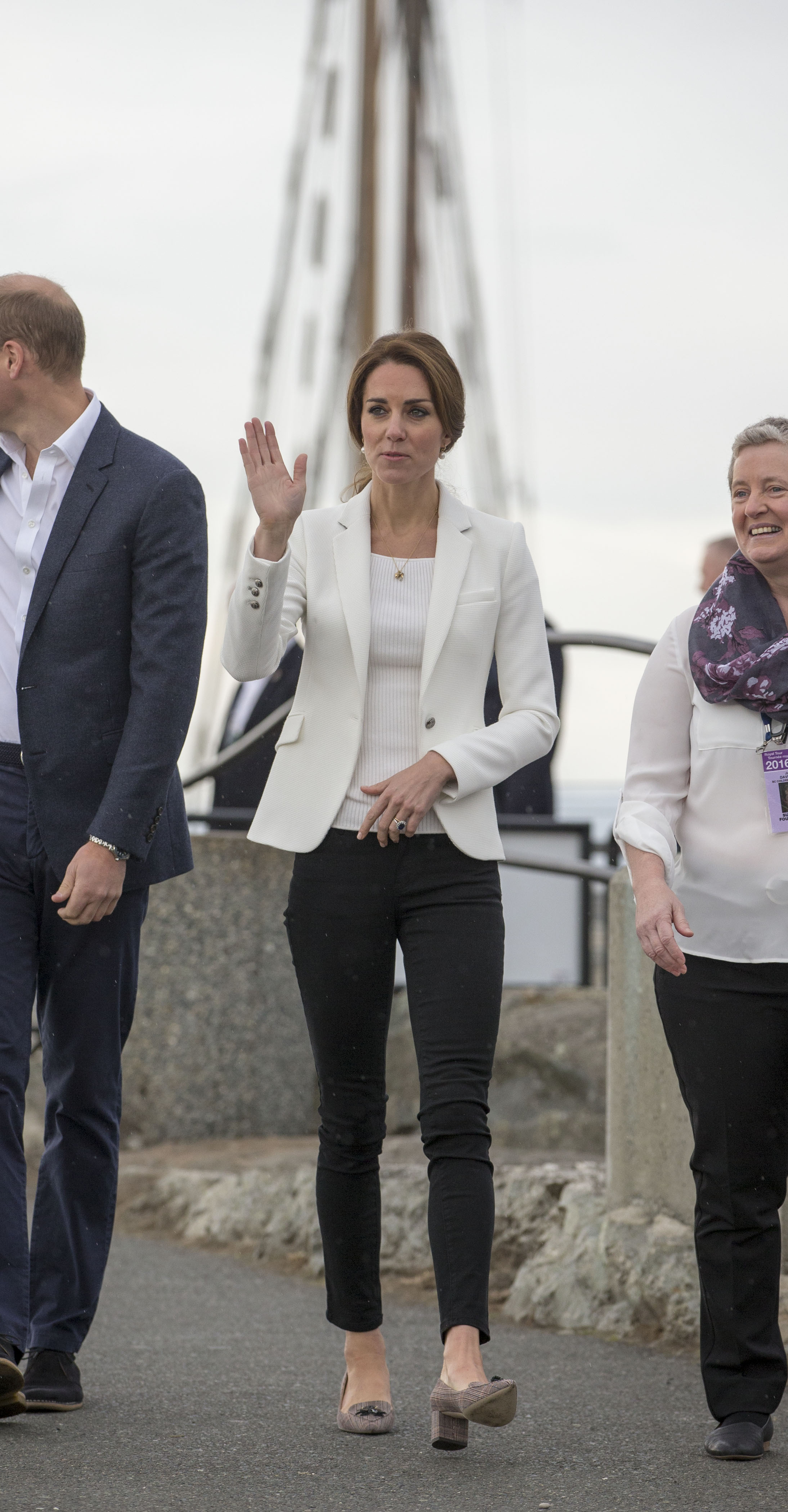 4. In this red pea coat
Kate's a fan of mixing high end and high street, and she did so for the Queen's 90th birthday party, wearing a bright red Zara pea coat with a white lace dress underneath from Dolce & Gabbana.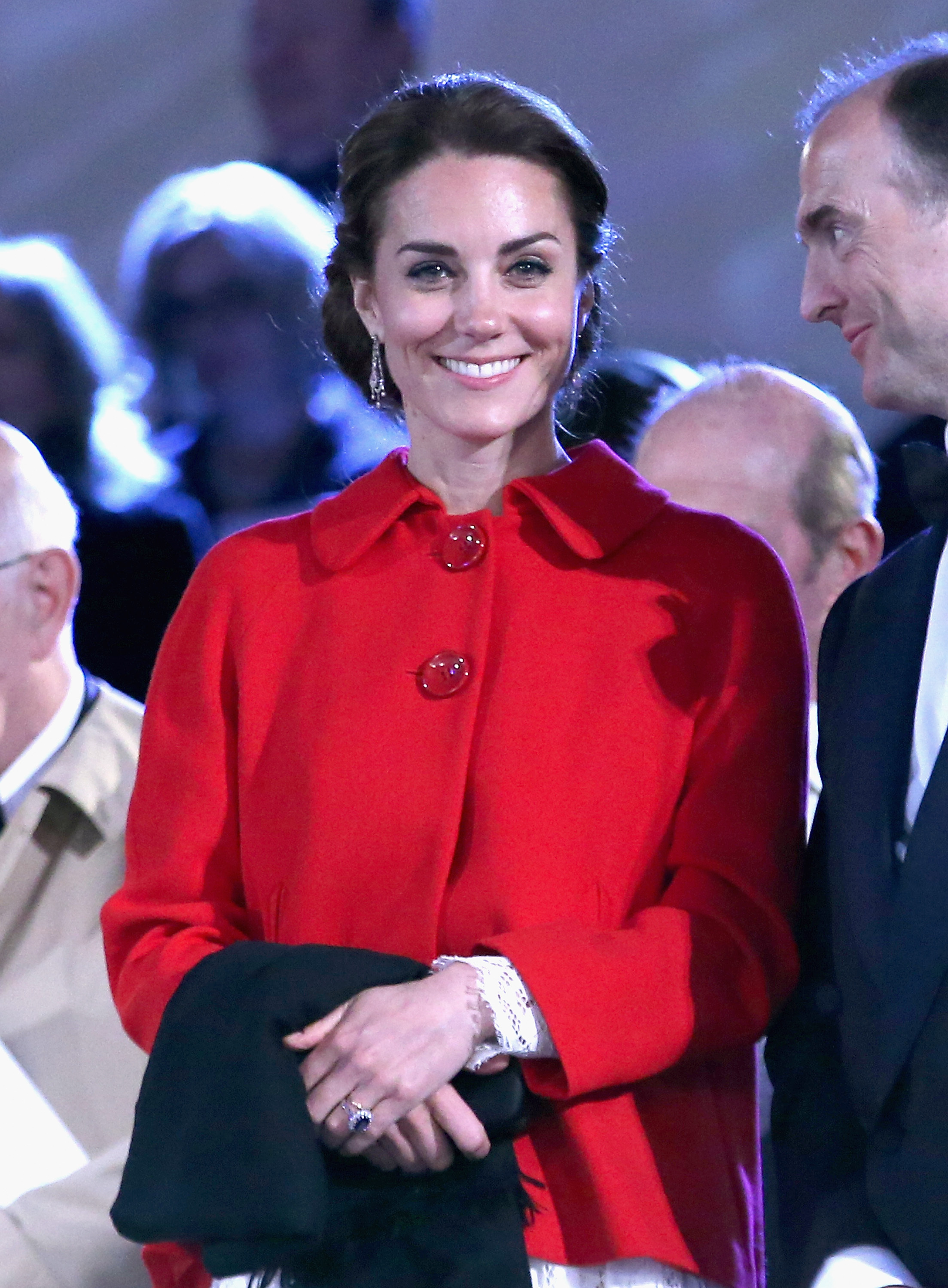 5. In this blue chiffon dress
The day after her wedding to the Duke of Cambridge, Kate stepped out in this simple periwinkle blue tea dress. She's obviously a fan of this outfit, as she's been pictured wearing it to various events since then.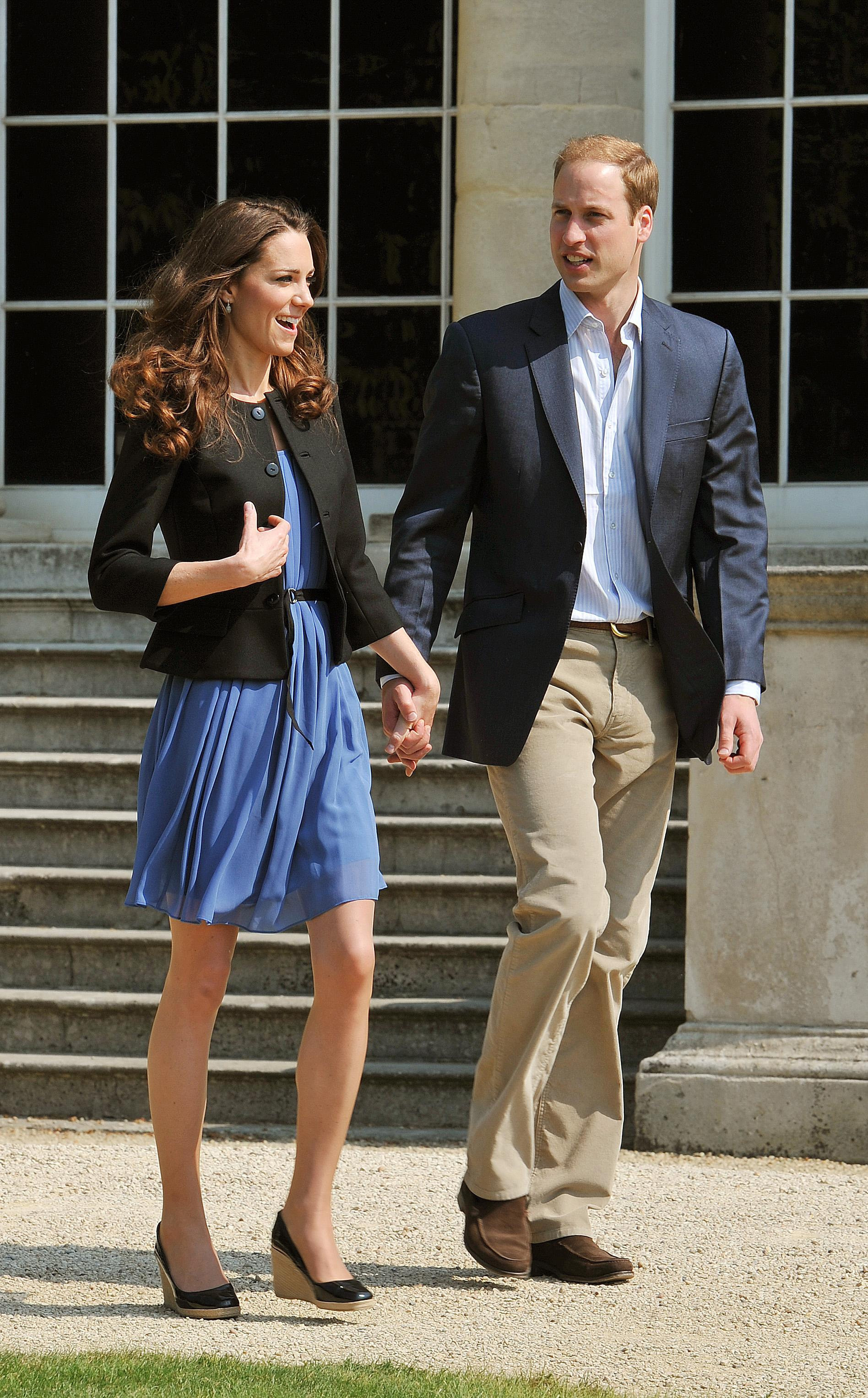 6. In this printed top
Kate tends to favour block colours, which makes this printed top a breath of fresh air, worn on a trip to Anglesey.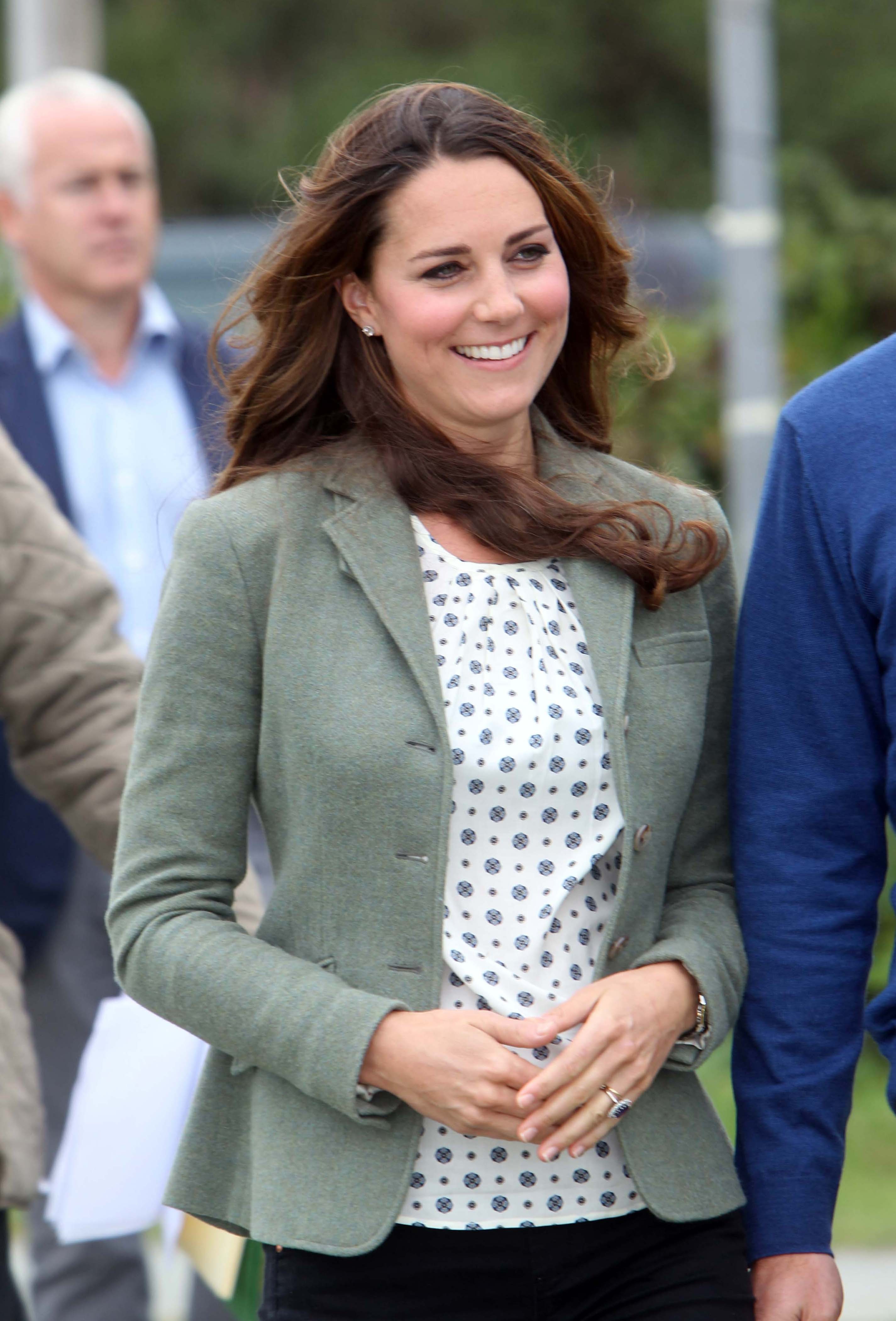 7. In blue skinny jeans
Another rarity for Kate is wearing jeans, so when she did go for denim – at this 2012 event for the Olympics – we respected the unusually bright blue colour.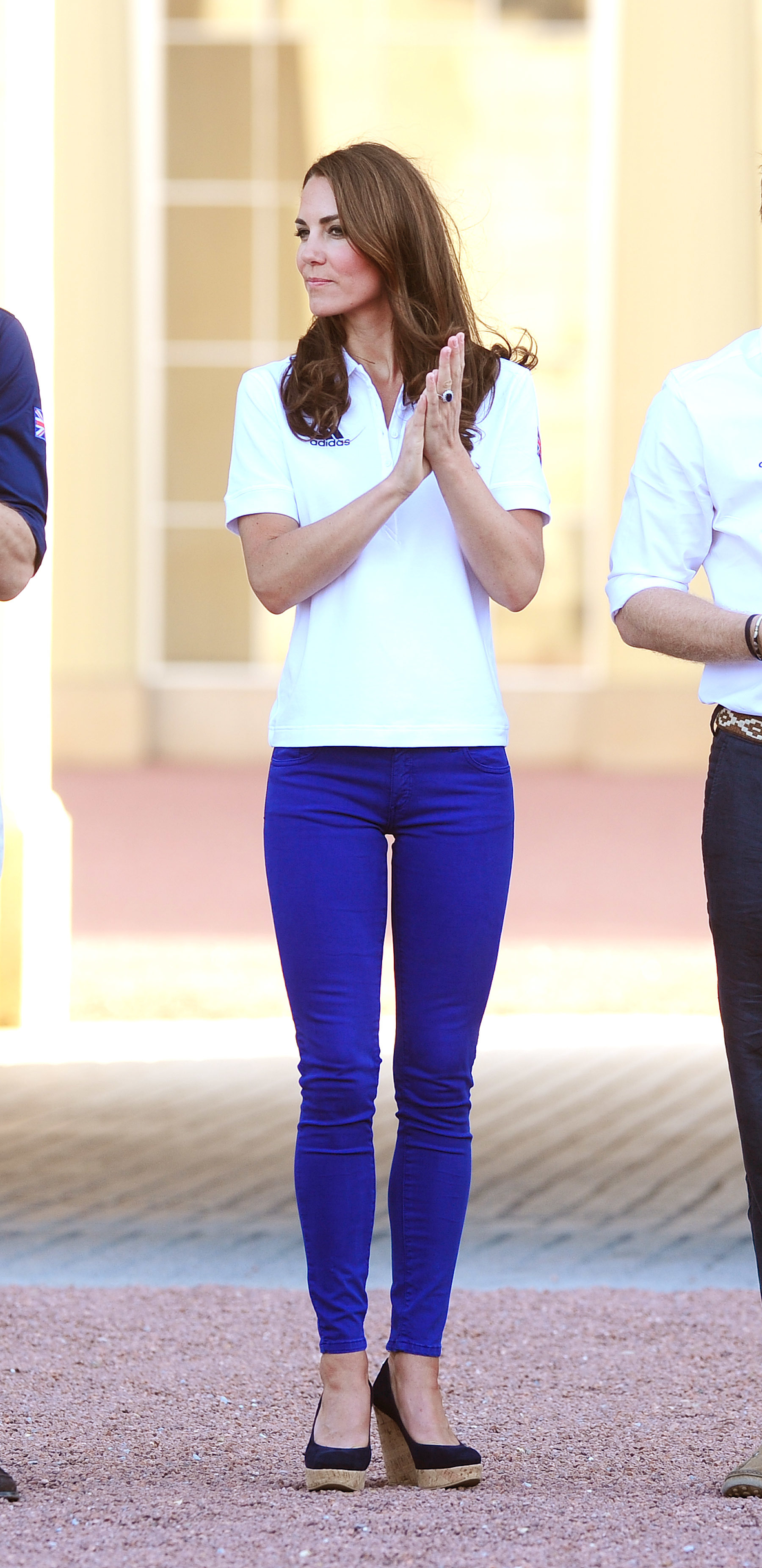 8. In this tulip dress
While Kate tends to keep her skirts midi or long, she switched things up for a Gary Barlow concert in 2011 in this patterned Zara mini dress with a tulip silhouette.