9 Of The Coolest Sunglasses To Be Seen In This Summer
We select the most fashionable frames of the season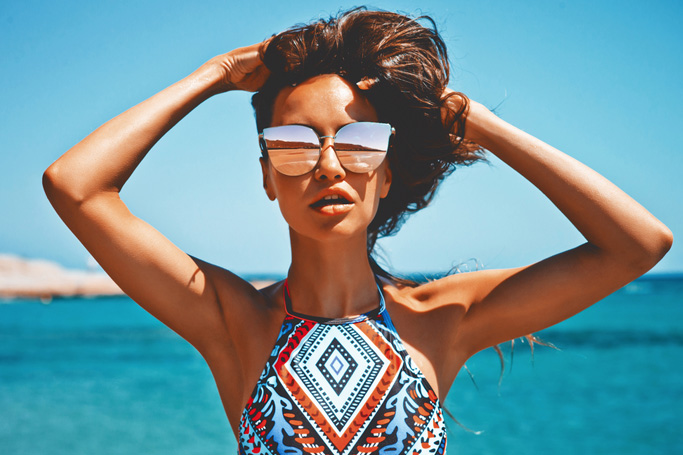 Little, large, or an unexpected shape? That's the question you've got to ask yourself when choosing a pair of sunnies this summer.
The small sunglasses trend is still in full swing, with tiny, Matrix-inspired frames very much in vogue, from skinny cat-eyes to tinted ovals.
On the other hand, we're also seeing the return of big, don't-bother-me shades, which will be welcome news for those who find the idea of glasses that don't actually protect your eyes from the sun somewhat confusing. The Nineties and Noughties continue to be highly influential in accessory designs, with chunky visor-style glasses popular with fashionistas right now.
SEE ALSO: Common fake-tan fails and how to avoid them
Looking for something in-between? That's where the most innovative designs come in, with traditional cat-eye, clubmaster and square frames are given a modern makeover. And you don't have to spend a fortune to try these trends, with great options from premium and high-street brands alike.
Which is best for your face shape? Frankly, with sunglasses this cool, who cares? Just pick a pair and rock them with confidence.
Here, we've rounded up the best mini, maxi and in-between sunnies for men and women…
:: All products featured in this story are independently selected by our editors. However, when you buy something through our links, we may earn an affiliate commission.