Alexa Chung's London Fashion Week Show Was All About Female Empowerment
The designer talked about 'a new form of beauty' in her autumn collection
Posted on
19 February 2019

Last September, after years of appearances on the front row of London Fashion Week (and on the catwalk as a model), Alexa Chung held the first ever catwalk show for her eponymous clothing brand.
The show and collection – which was themed around travel – were heralded a great success, so how would the style star follow her knockout debut?
We found out today when Chung presented her AW19 collection, titled Off the Grid.
"Deep beneath the soil in an underground bunker a new form of beauty is preparing to grow up and out," read a cryptic quote on the invitation, and the show was indeed staged below ground, in a huge concrete basement in London's King's Cross.
As guests filed in, a soundtrack of birdsong played and the natural theme was underscored by huge mounds of moss and foliage at the base of three pillars that lined the runway.
If last season was all about flights of fancy, for autumn Chung was in the mood for hibernation and taking cover.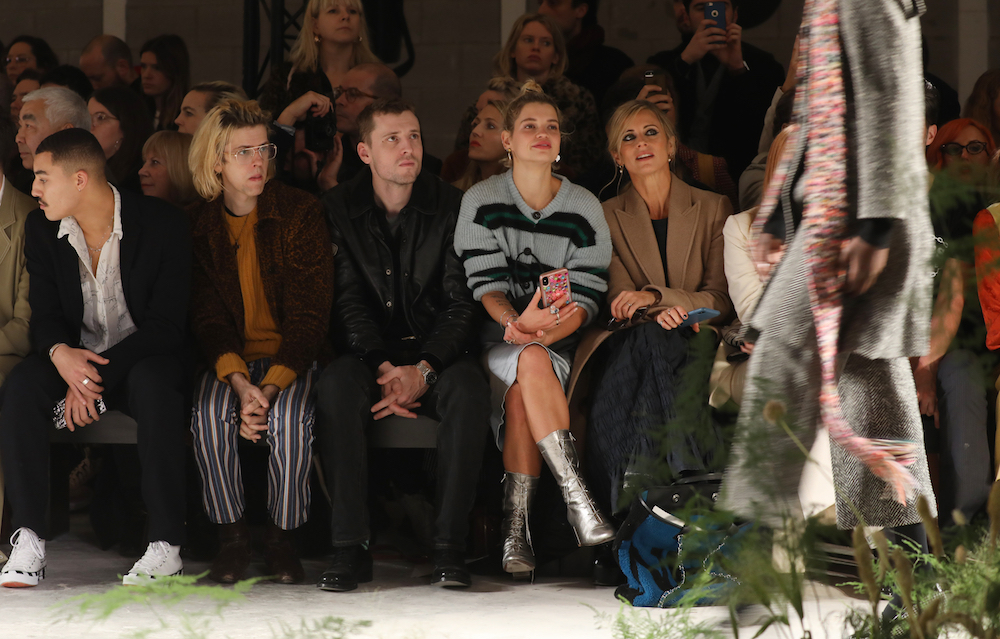 Pixie Geldof (centre) and Laura Bailey (centre right) in the front row (Isabel Infantes/PA)
"I haven't been interested in prettiness for a long time, and the world doesn't seem saccharine and innocent to me anymore," she explained in the show notes.
"So here we are with 'Off The Grid' – a gaggle of women have retreated, but there's safety in numbers.
"They're regrouping and plotting somewhere on the West Coast where nature is so beautiful and big it's almost threatening."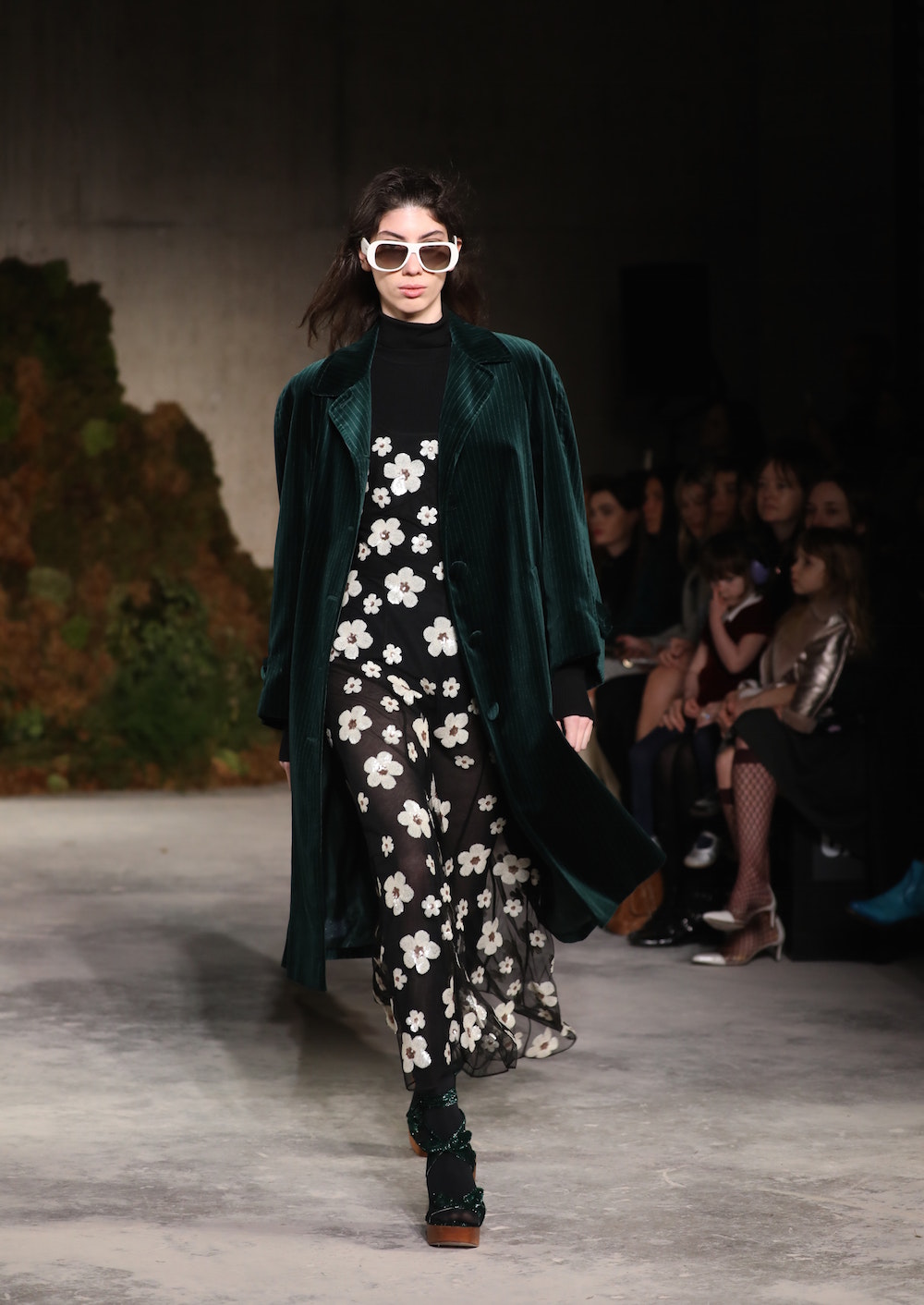 That meant a focus on sturdy outerwear with mannish herringbone wool and faux fur overcoats, a thick blanket wrap and several black wet-look leather jackets (shiny coats have become something of a signature for Chung).
Tailoring also came in touchable textures (a forest green cord trouser suit and a mustard check miniskirt suit were standouts) while ruffle necked blouses and pinafore dresses in midi and maxi length were styled over black ribbed roll-neck tops and Falke tights.