AMA's 2016: Best Dressed List
Lady Gaga has come a long way since her meat dress days
Posted on
21 November 2016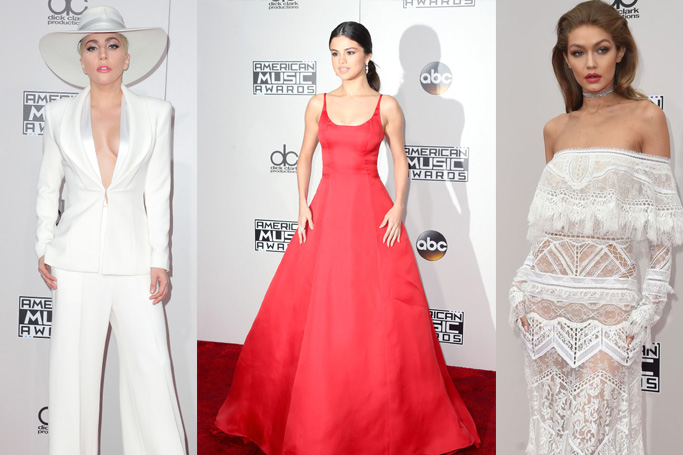 Every award show has two types of winners - the award winners and the fashion winners. Here are 7 ladies who won the fashion game at the 2016 American Music Awards.
1. Nina Dobrev
Nina Dobrev in Zuhair Murad was our number one pick of the night. The hair, makeup and outfit everything comes together beautifully.
2. Lady Gaga
Boy, has she come a long way from her meat dress days. Gaga looks absolutely pristine in her all white ensemble.
3. Gigi Hadid
This supermodel could look fab in a potato sack, but this Roberto Cavalli works too.
4. Selena Gomez
Gomez shows the power of simplicity in this beautiful red gown.
5. Rebecca Romijn
Rebecca Romijn vows in a blue Rita Vinieris dress.
6. Hailee Steinfeld
Hailee's perfect look is sure to make many 'green' with envy.
7. Camila Cabello
Black, bold and beautiful!