Cardi B Leads The Grammys Red Carpet In Outlandish Oyster-Inspired Outfit
The American rapper's number was designed by Mugler
Posted on
14 February 2019

Cardi B made an impact as she walked the red carpet at the 61st Grammy Awards in an outlandish outfit that framed her like a pearl in an oyster.
The American rapper, real name Belcalis Almanzar, arrived at the event in Los Angeles in a dress from the French designer Mugler's 1995 couture collection.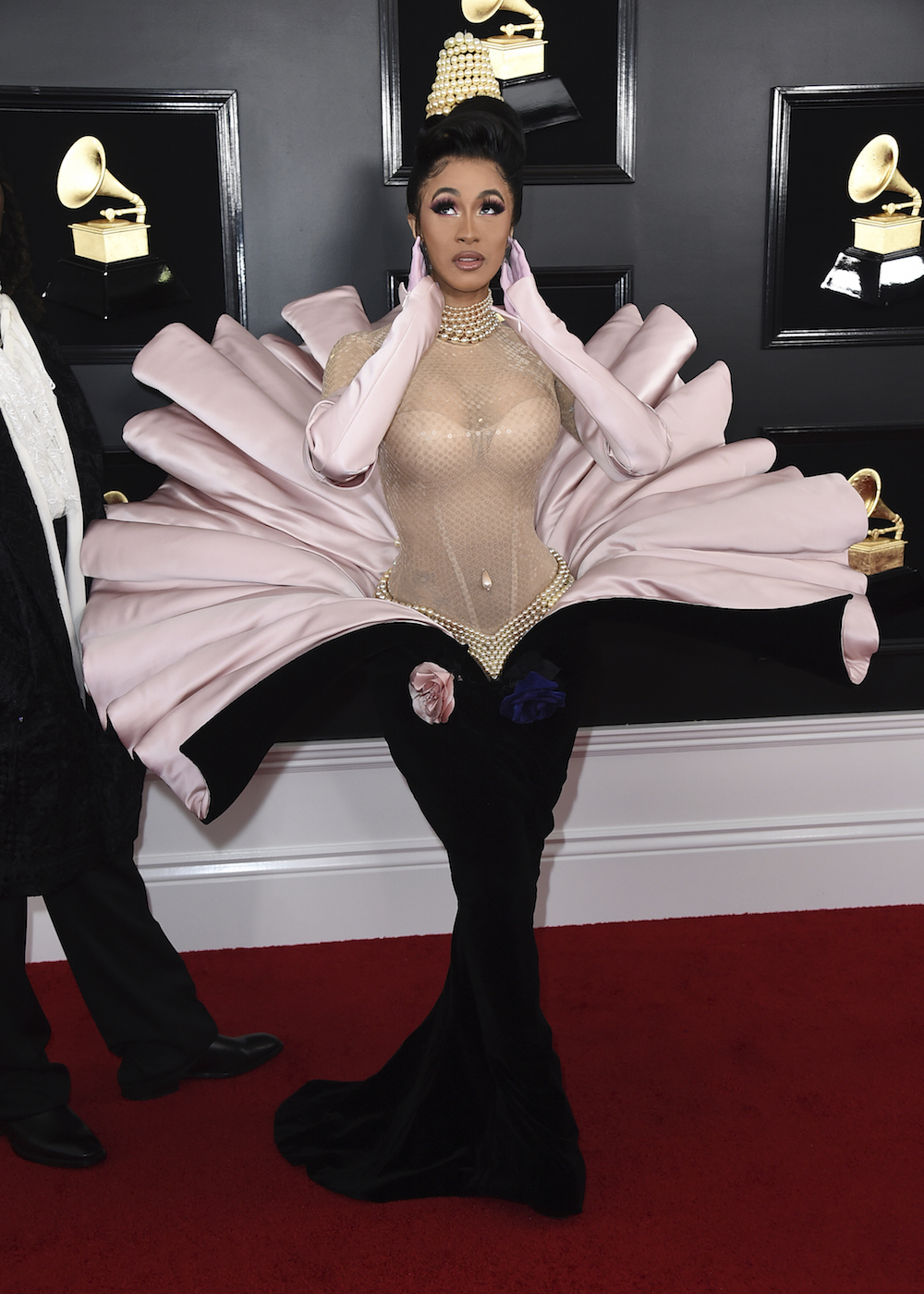 Cardi B (Jordan Strauss/Invision/AP)
Havana hit-maker Camila Cabello was also in attendance in a sparkling floor-length bright pink gown by Armani. She tied her hair back in a ponytail, accentuating her teardrop earrings, and completed the look with smokey eye.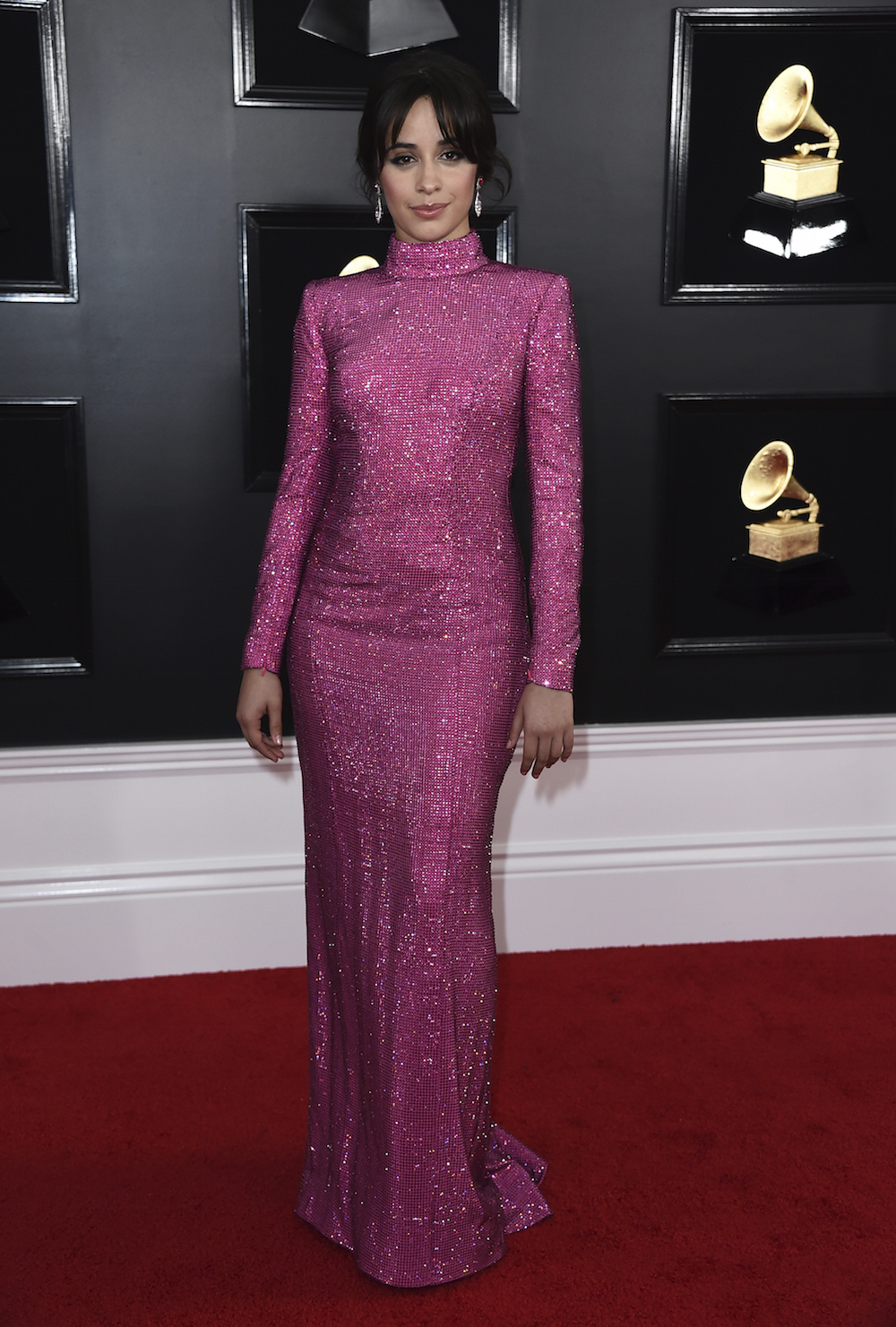 Camila Cabello (Jordan Strauss/Invision/AP)
Lady Gaga opted for a classic silver sheath dress with a ruffle. In recent red carpets we've become used to seeing Gaga in big, voluminous gowns, so this Celine dress comes as a streamlined change.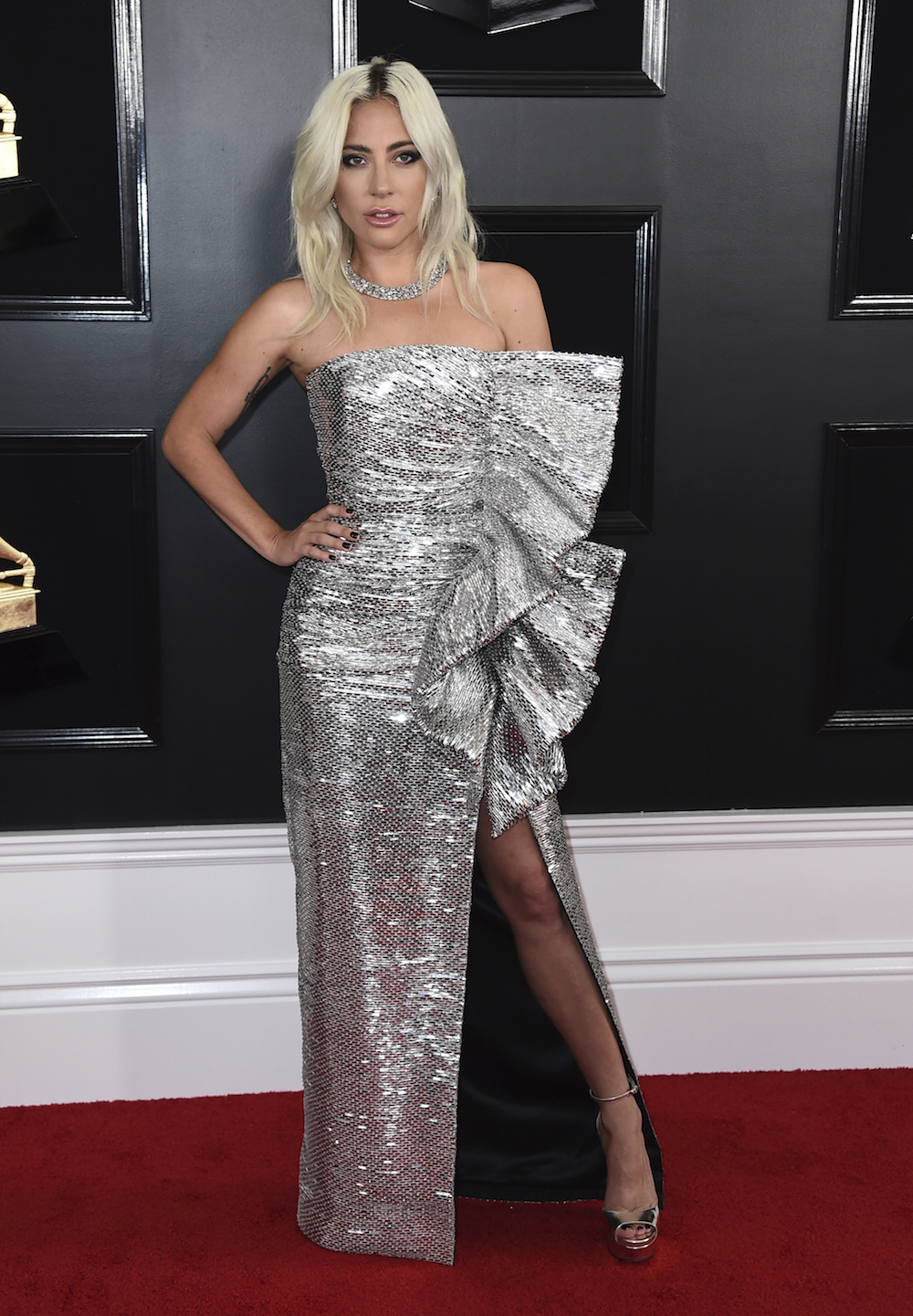 Lady Gaga (Jordan Strauss/Invision/AP)
Like Cardi B, Miley Cyrus was wearing Mugler – but their outfits couldn't have been more different. Cyrus wore a tailored black suit without a shirt, and her gold chain strap heels made a particular statement – one of the heels was an "M" and the other was a "C".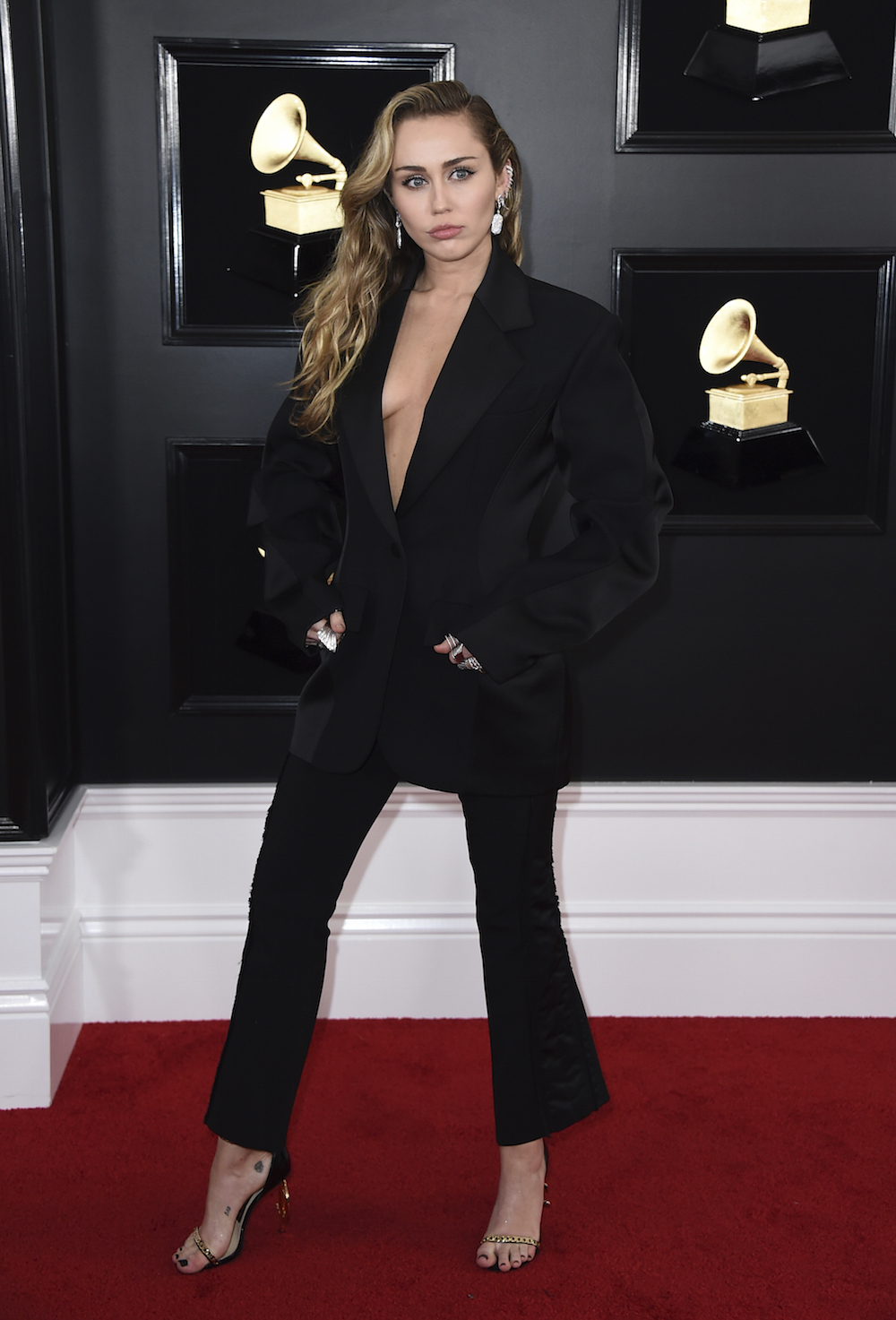 Miley Cyrus (Jordan Strauss/Invision/AP)
Bebe Rexha wore one of the evening's most striking outfits, a plunging red gown with a many-layered ruffled skirt by label Monsoori. A diamond necklace and teardrop earrings complemented her elegant look.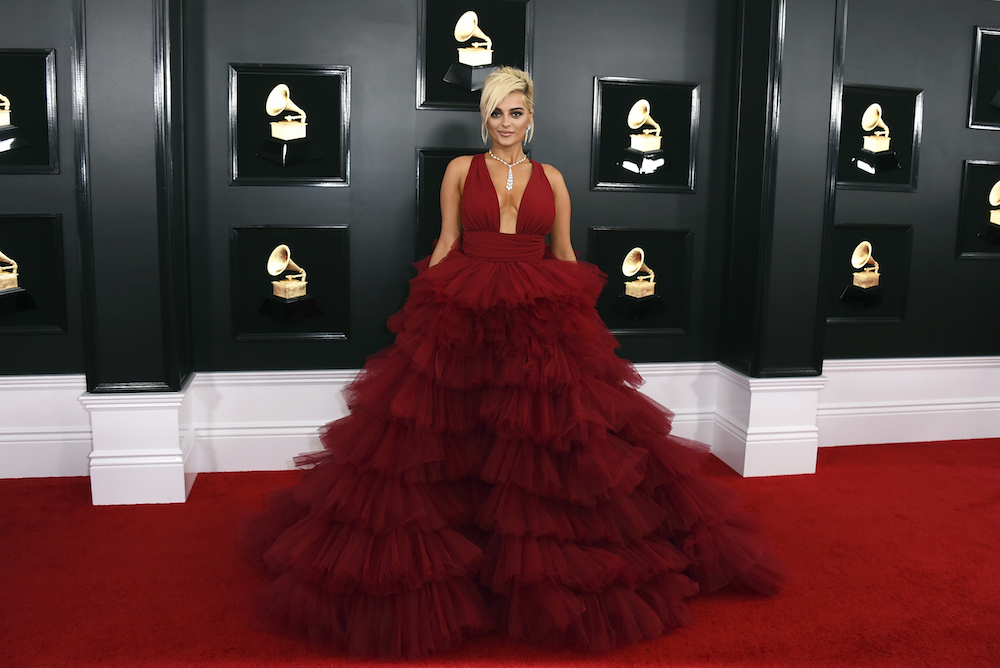 Bebe Rexha (Jordan Strauss/Invision/AP)
Kylie Jenner attended the awards with partner Travis Scott, but not everyone could get their heads around her outfit. She wore a Balmain Couture jumpsuit, complete with gloved sleeves and a statement belt – all in baby pink.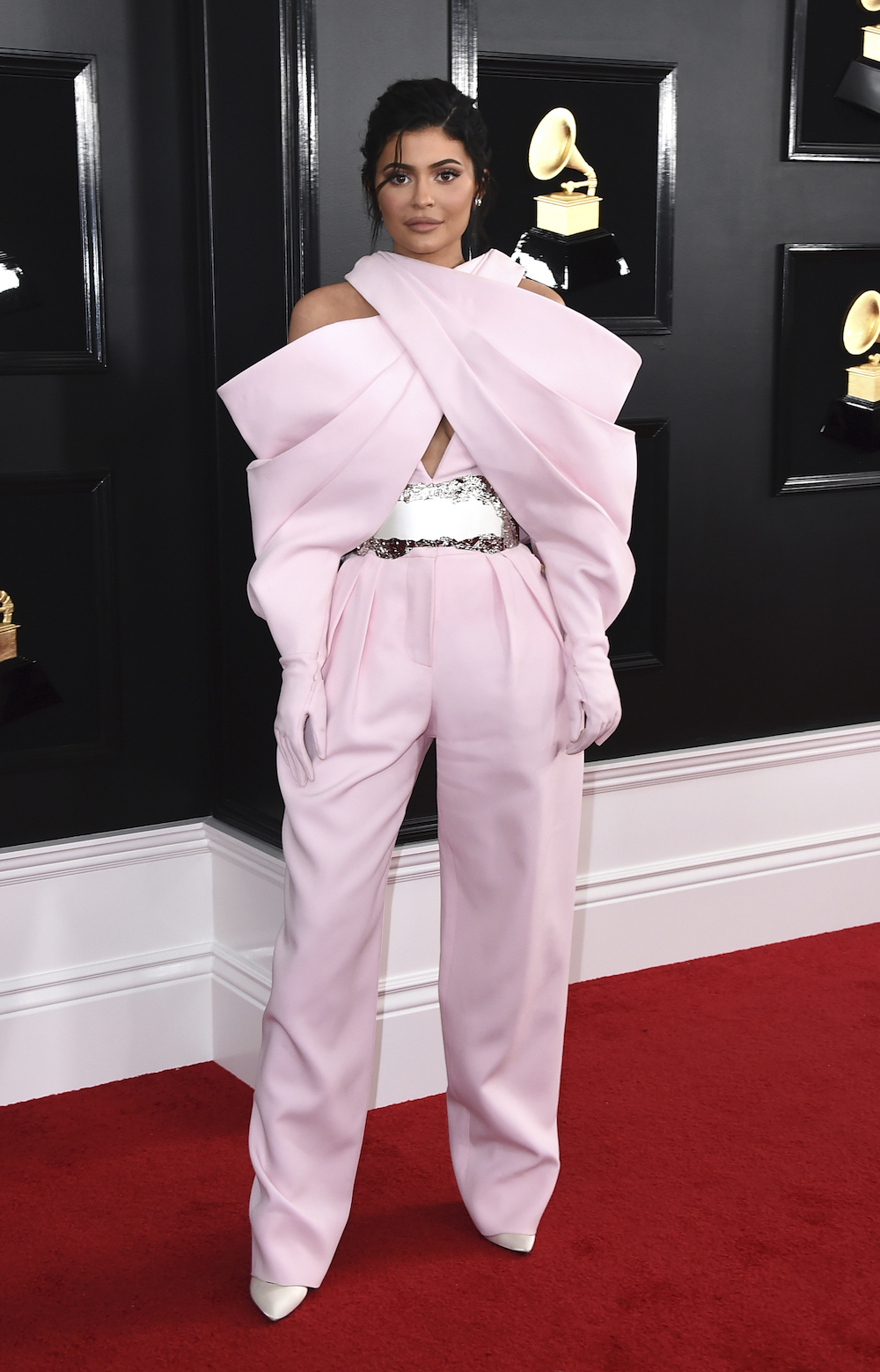 Kylie Jenner (Jordan Strauss/AP)
Also in Balmain but again a completely different vibe was singer Jorja Smith. The 21-year-old went for a sleek but architectural gold gown, with a high neck and a whole lot of embellishments.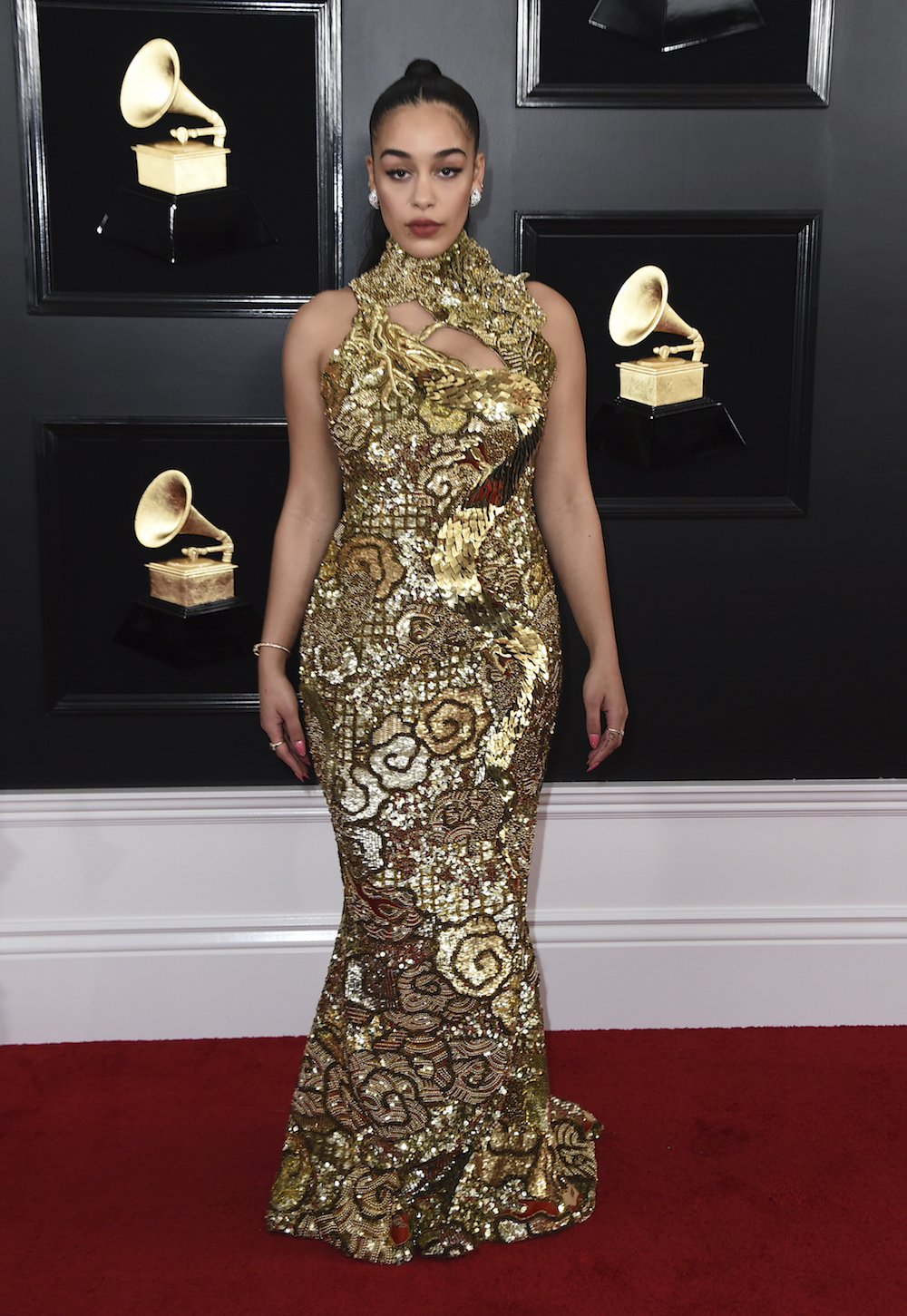 Jorja Smith (Jordan Strauss/AP)