9 Times Gemma Chan Has Worn Asian Designers
The Crazy Rich Asians star is using the red-carpet to promote Asian fashion talent

Image credit: Getty Images
In the summer's hit Crazy Rich Asians film, Gemma Chan plays the couture-covered character of Astrid –who quickly became our Singaporean style icon. Throughout the film's promotional tour, Gemma Chan has channelled her character and turned heads on the red carpet dressed in gorgeous gowns and stunning designs.
But, Chan's stylish outfits have had a hidden message you might have missed, as the actress has used her platform to promote diversity in fashion, and reflect the inclusive values of the film. With the creative assistance of her new stylist Rebecca Corbin-Murray, Gemma Chan has worn looks by Asian designers and those of Asian descent.
From Kenzo to Prabal Gurung and Chinese-born designer Huishan Zhang, Gemma Chan has showcased an array of Asian fashion talent whilst promoting the film. Chan has tracked each Asian label on her Instagram, giving followers an insight into the designer, as well as a look at her fabulous outfits.
Here are some of the best looks from Asian fashion designers, worn by Gemma Chan…
Prabal Gurung
Gemma Chan's Instagram Caption: "Having a Marilyn moment in this beautiful dress by @prabalgurung. Singapore born, Kathmandu raised Prabal is a Nepalese-American designer and activist based in NYC. Known for speaking out on issues of race, privilege and prejudice, he has been described as a public conscience of the fashion industry."

Instagram /@gemma_chan
Kenzo
Gemma Chan's Instagram Caption: "French luxury house #KENZO was founded by Japanese designer Kenzo Takada in 1970. Since 2011, it has been designed by two wonderfully creative visionaries' @humberto and @carollim who created this beautiful dress."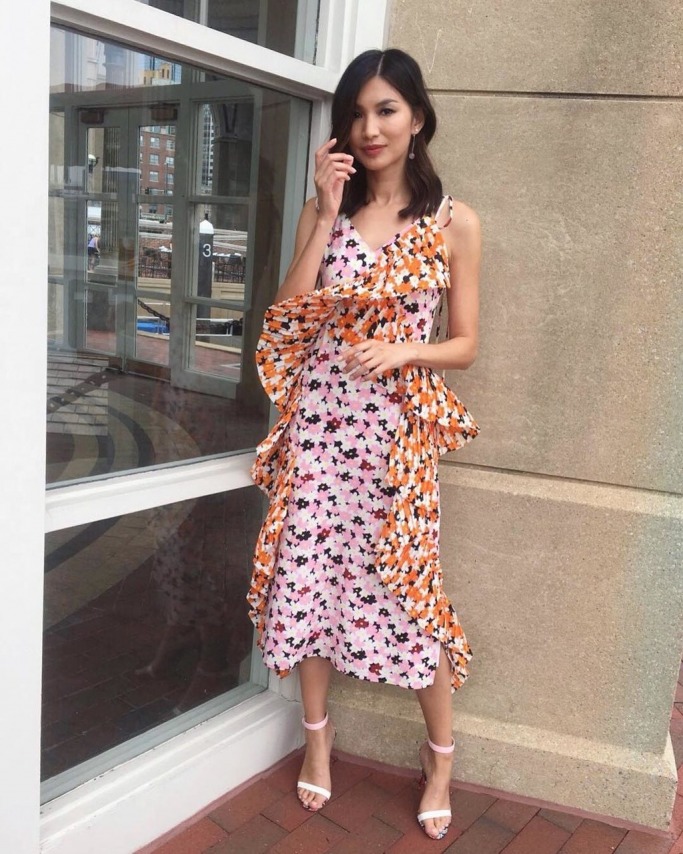 Instagram /@gemma_chan
Oscar de la Renta by Laura Kim
Gemma Chan's Instagram Caption:"At the Philadelphia premiere I was honoured to wear this beautiful @oscardelarenta look. Oscar de la Renta was born in the Dominican Republic. Today, two of his protégés are carrying on his work. Thank you @fernandogarciam1205 and @tokibunbun for supporting our film." Oscar de la Renta is co-designed by the Korean-born, New York-based Laura Kim.
"Earrings are by @anitakojewelry, a Korean-American designer based in LA. Shoes designed by @sandrachoiofficial, the British Chinese creative director of @jimmychoo"

Instagram /@gemma_chan
ADEAM
Gemma Chan's Instagram Caption: "This week I'm a guest on the @IMDb show. I wore this beautiful trench dress by @adeam. Born in Tokyo but raised in NY, the designer Hanako Maeda is inspired by both of her hometowns in her work."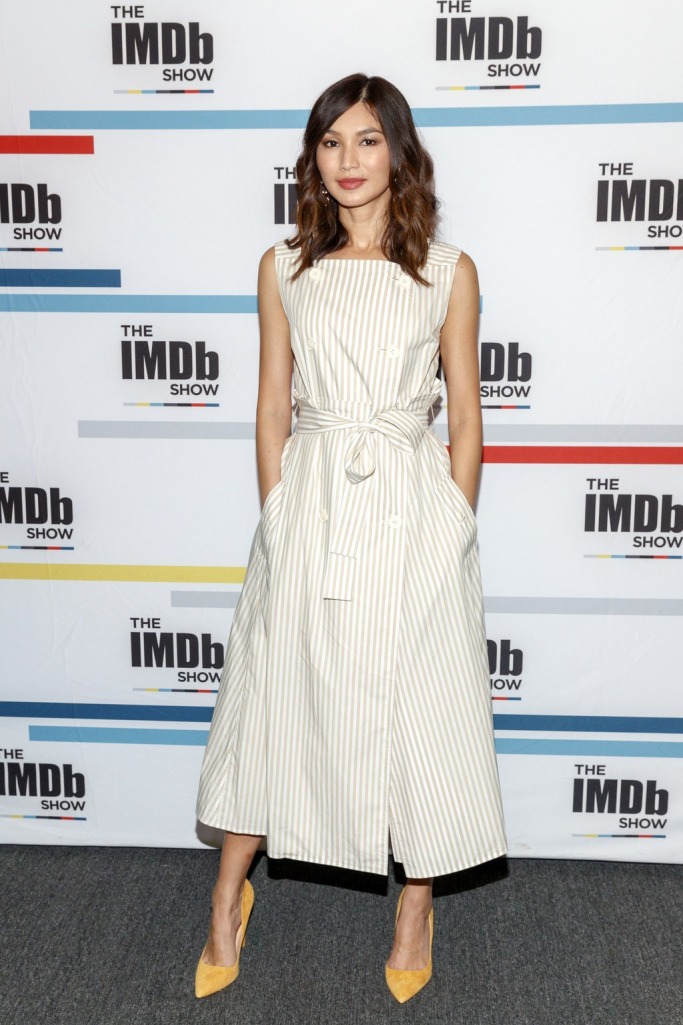 Instagram /@gemma_chan
Dodo Bar Or
Dodo Bar Or is an Israeli designer who launched her Middle East-inspired line in Paris in 2014. The Middle East still technically counts as Asia!

Instagram /@gemma_chan
Oscar de la Renta by Laura Kim
A second stunning design from Laura Kim and Fernando Garcia for Oscar de la Renta.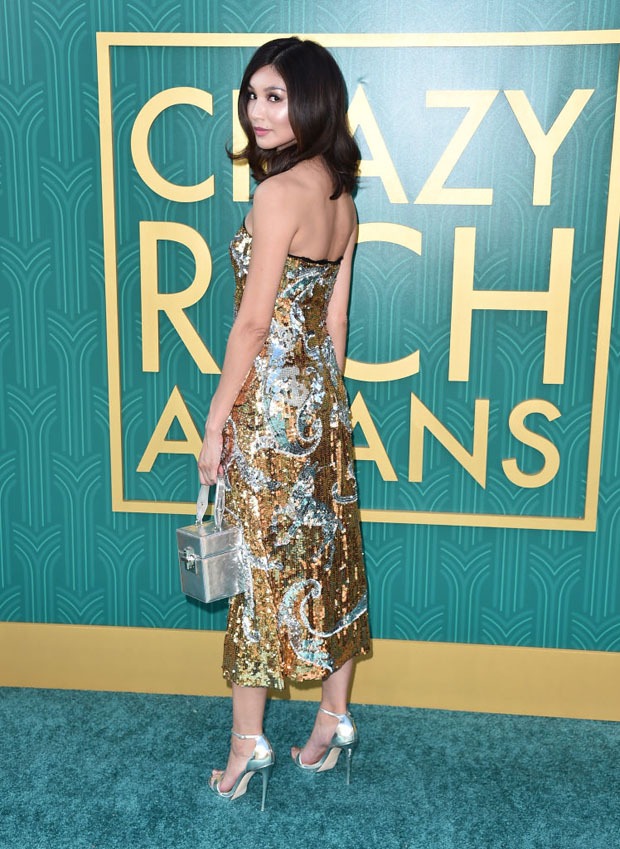 Getty Images
Altuzarra
Gemma Chan's Instagram Caption: "One of my favourite looks from last week by @altuzarra. Joseph Altuzarra was born in Paris and raised by a Chinese American mother and a French Basque father. He is now based in New York."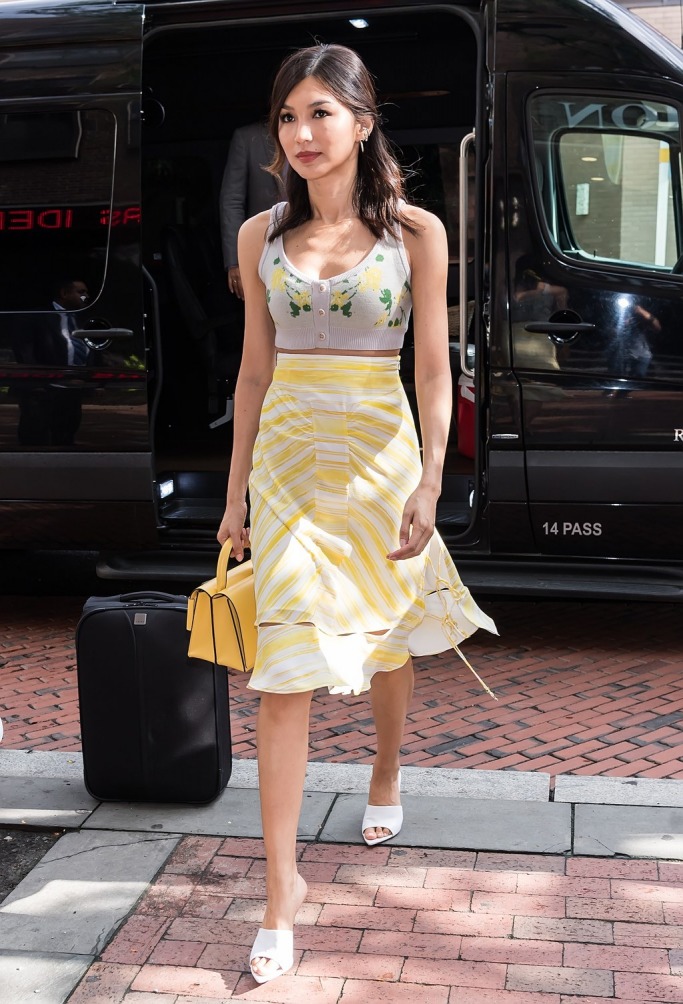 Instagram /@gemma_chan
Huishan Zhang
Gemma Chan's Instagram Caption: "Astrid vibes on the red carpet last night in Dallas. Dress is by Chinese-born, London based designer @huishanzhang."

Instagram /@gemma_chan
Prabal Gurung
Gemma Chan's Instagram Caption: "LA press junket day 1. Fallen in love with this dress @prabalgurung."

Instagram /@gemma_chan