Dubai's Fashion Forward Returns For Its 10th Season This October
The emirate's favourite fashion platform is promising to be bigger and better
Posted on
24 September 2017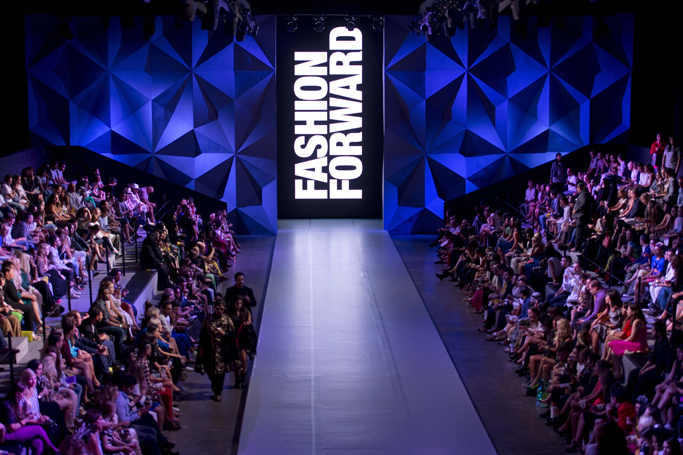 Image Credit: Dubai Chronicle
Fashion lovers, stylists, designers and influencers – rejoice! Fashion Forward Dubai is returning to the emirate for its landmark tenth season from October 26th to 28th.
With runway shows and presentations showcasing the latest works from designers who are making waves in the region, the 10th edition promises to combine the catwalk with retail and entertainment to create a brand new format for attendees to enjoy.
Plus – the event is relocating to a grander stage at Dubai's Design Quarter, which has rapidly become an important component in the development of d3.
To celebrate its 10th season, the programme will follow three themes: Play, Rewind and Forward.
Play with runways, workshops, brand activations and more
For play, guests will have the chance to participate in runway shows, interact with home-grown retail boutiques, family friendly workshops, creative installations, music performances, a fashion cinema and library lounge, beauty and brand activations with FFWD partners and d3 business partners, as well as a grad and student exhibition.
Of course – shopping falls under play, with this season's FFWD featuring an array of the region's accessory talent, which will serve as an integral part of "The Garden" – the staple FFWD retail experience.
Attendees will also have the chance to enjoy the popular FFWD d3 talks, with headline speakers sharing their thoughts, opinions and inside knowledge.
Not only that – but social events and after parties will be dotted around d3's lounges and restaurants, providing the perfect opportunity to wind down between the 3 day schedule.
Rewind back and reflect over the 10 seasons
FFWD aims to evoke a sense of nostalgia throughout, and will be celebrating the number of outstanding designers FFWD has had the pleasure of working with since its inception.
To mark the 10th edition, FFWD will resent retrospective exhibitions from its archives, with stunning photo galleries of FFWD's iconic moments from behind the scenes, street style ad on the catwalk from season on to date.
And looking forward >>
This remains the focal part of the 10th edition of Fashion Forward Dubai, with standout runway shows and presentations from seasoned designers, and new names making their FFWD 2017.
Guests can expect to see the region's best ready-to-wear and couture collections, with highlight brand collaborations and stunning productions.
Want to register to attend Fashion Forward Dubai? Visit this link.