This Dubai Christmas Market Has Your Shopping List Sorted
This festive Craft Fair in Dubai will help cover your holiday gifts for everybody - and we do mean everybody - on your list
Posted on
19 November 2020

Best friend's gift? Check. Secret Santa gift? Check. A Christmas treat for yourself? Triple check, habibi.
But even a small twist on a generic gift can show loved ones you've put time and effort into the gesture.
This year, treat them to something different for Christmas, with unique, one-of-a-kind gifts that will keep you in their thoughts throughout the festive season and beyond... And we know where to start looking!
At our festive Christmas Craft Fair, we're proud to partner with some of Dubai's most talented crafters and boutiques so you can find the loveliest holiday gifts while also supporting local artisans and small businesses.
For those eager to begin their Christmas shopping in Dubai, the event's diverse and unique shopping experience will ensure you'll stand out from the crowd in 2020.
Buy something for a loved one. Buy something for a friend. Buy something for yourself. Repeat.
Ahead of the event, we've hand-picked just a handful of the crafters, artisans, and boutiques that will be attending ExpatWoman's Craft Fair this year...
#1 Fashion Rebel
Fashion Rebel is the brainchild of a Dubai-based crafter, who makes and sells jewellery, handbags, clothes and accessories here in the emirate.
Inspired by a love of going against the norm, Fashion Rebel's items are colourful, fun, casual and stylish.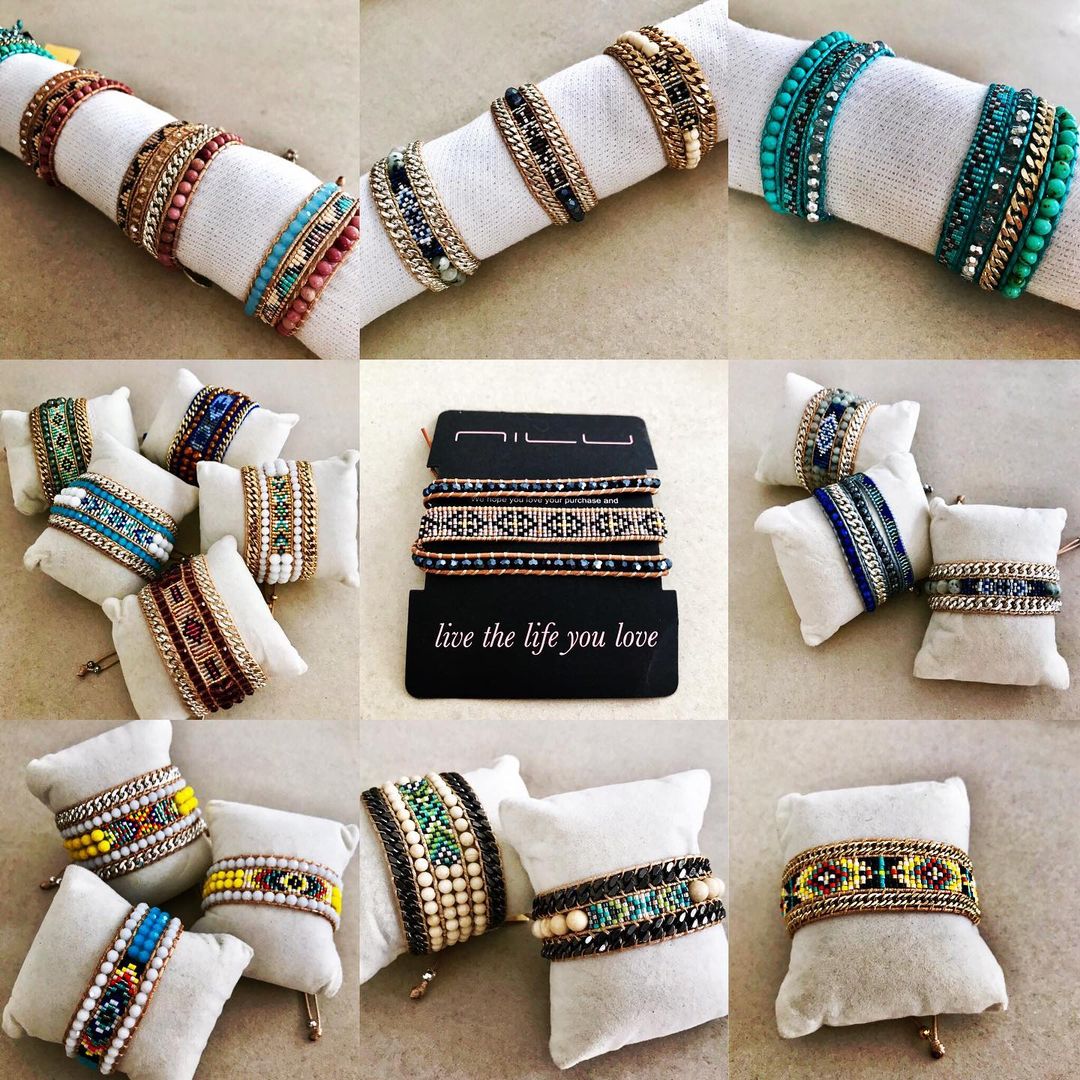 Image credit: @fashionrebeldubai | Instagram
#2 Pimp My Pallet Dubai
Whether you're a dog person or a cat-lover, paw parents can agree that our four-legged friends are an important part of our lives. It's no surprise that we often love to spoil them, and there's no better time than the Christmas holidays to gift them something lovely.
Pimp My Pallet takes old, used, and dumped Euro Pallets to restore, modify, and recycle them. Every piece is handmade and unique.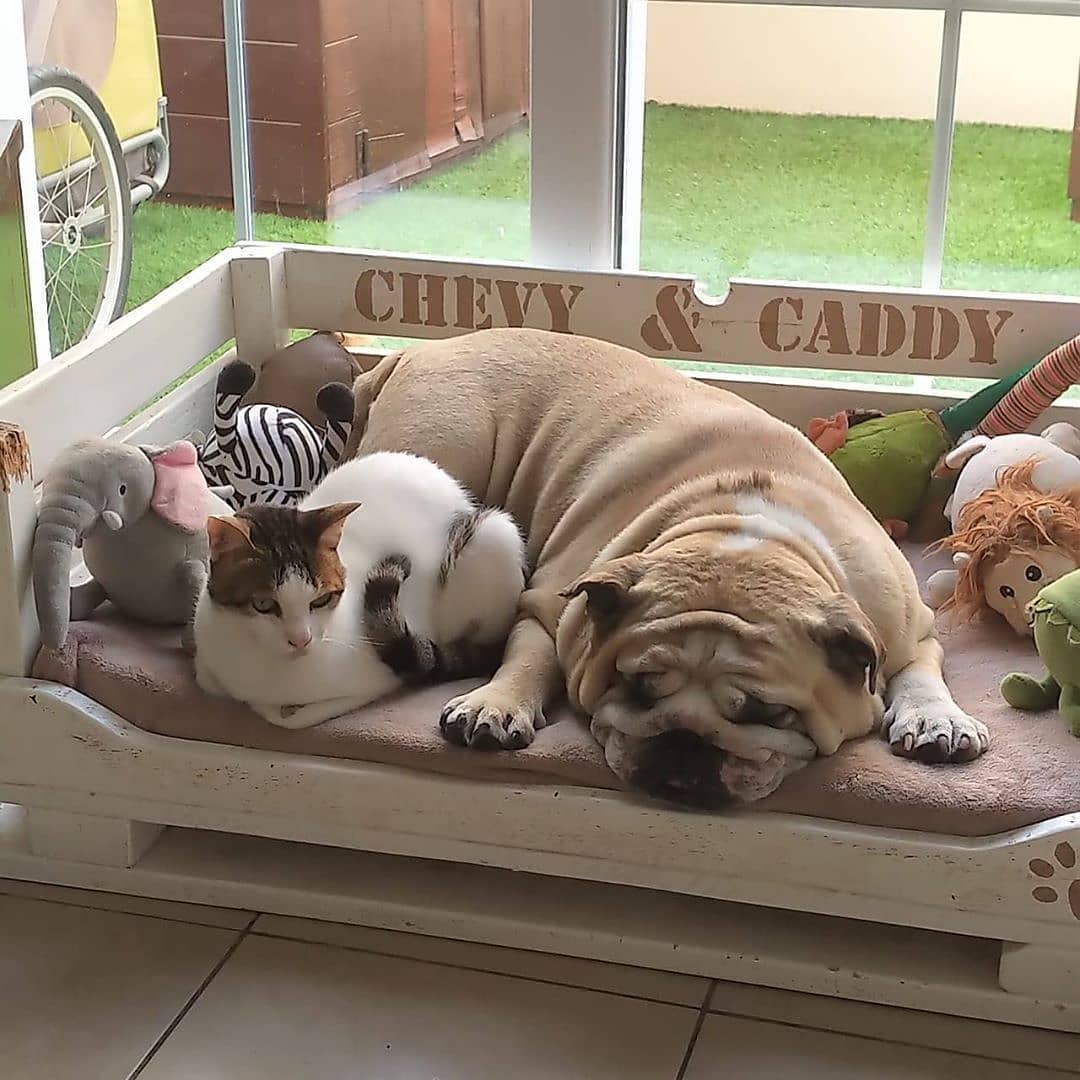 Image credit: @pimpmypalletdubai | Instagram
#3 Harmony Creations
This is a Dubai crafter that's all about the love of design and handmade wooden home pieces. For the holiday season, you'll find crafted silver jewellery, as well as indoor and outdoor Christmas decorating ideas that will make your home the merriest on the block.
For example, we love this witty take on Christmas in the Middle East...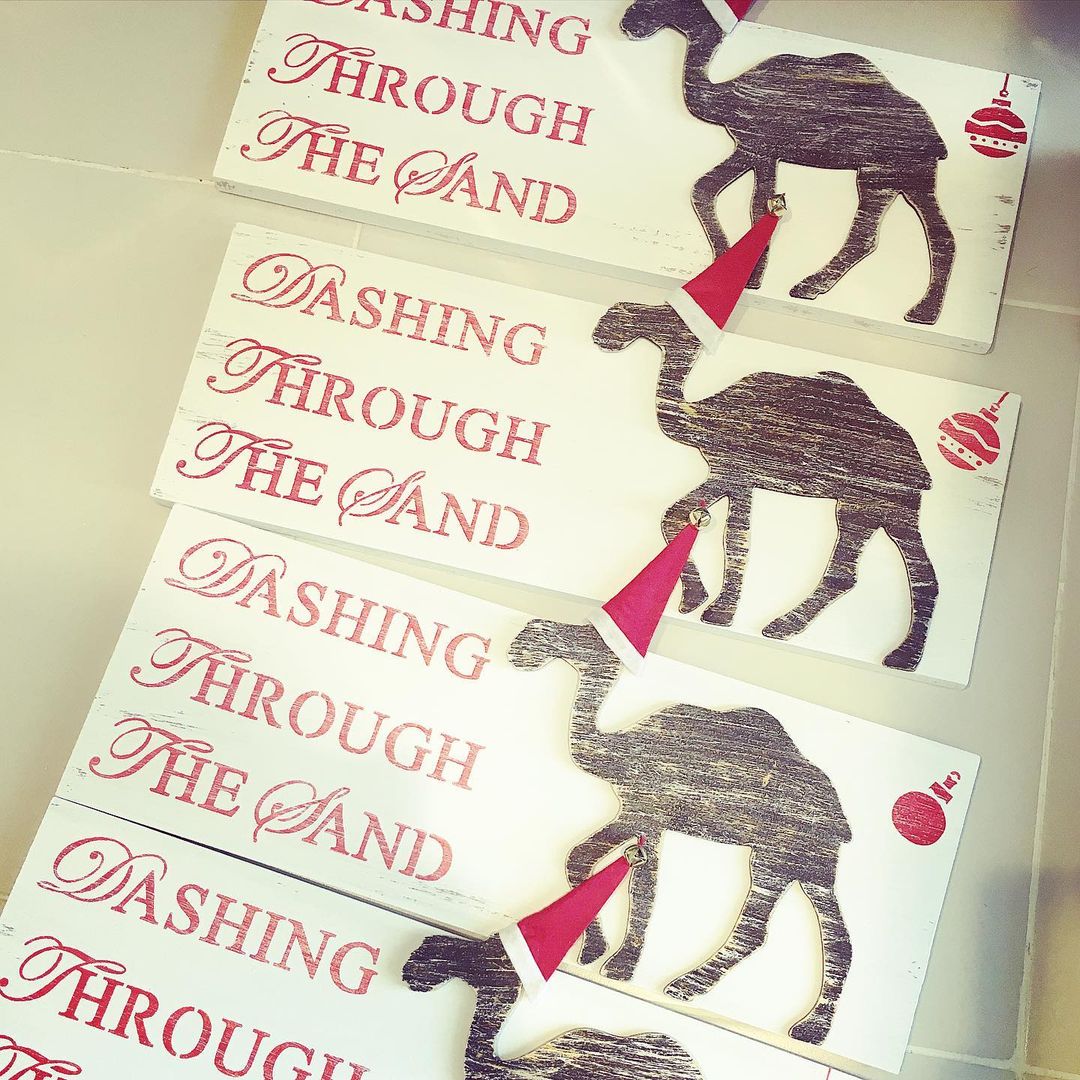 Image credit: @harmonycreationsleyla | Instagram
#4 Crafty Hilary
With over 25 years in the craft industry, Crafty Hilary's handmade creations are ideal as gifts for any time of the year! Her collections range from adorable crochet dolls and festive aprons to Christmas tree decor and much more.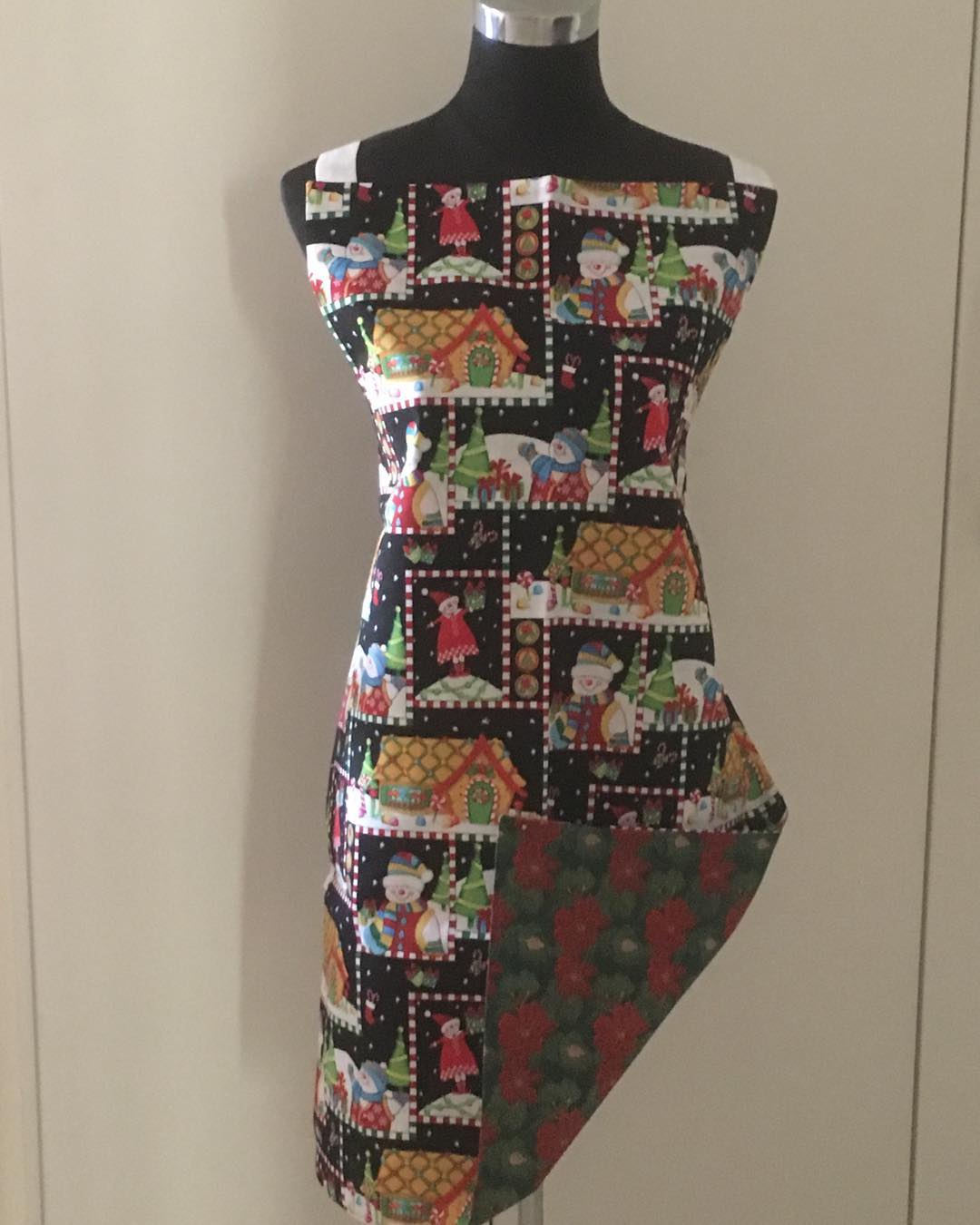 Image credit: @ashworthhilary | Instagram
#5 Neon Starfish
Neon Starfish is an award-winning Dubai-based brand that happily sits in the middle of style and comfort. They want their customers to look gorgeous and, just as importantly, feel good every time you wear something from their collection.
Whether you're dressing for the beach, a brunch, a school run, or you want to match with your little one, Neon Starfish offers stand-out outfits that are "as gorgeous as the Dubai sun".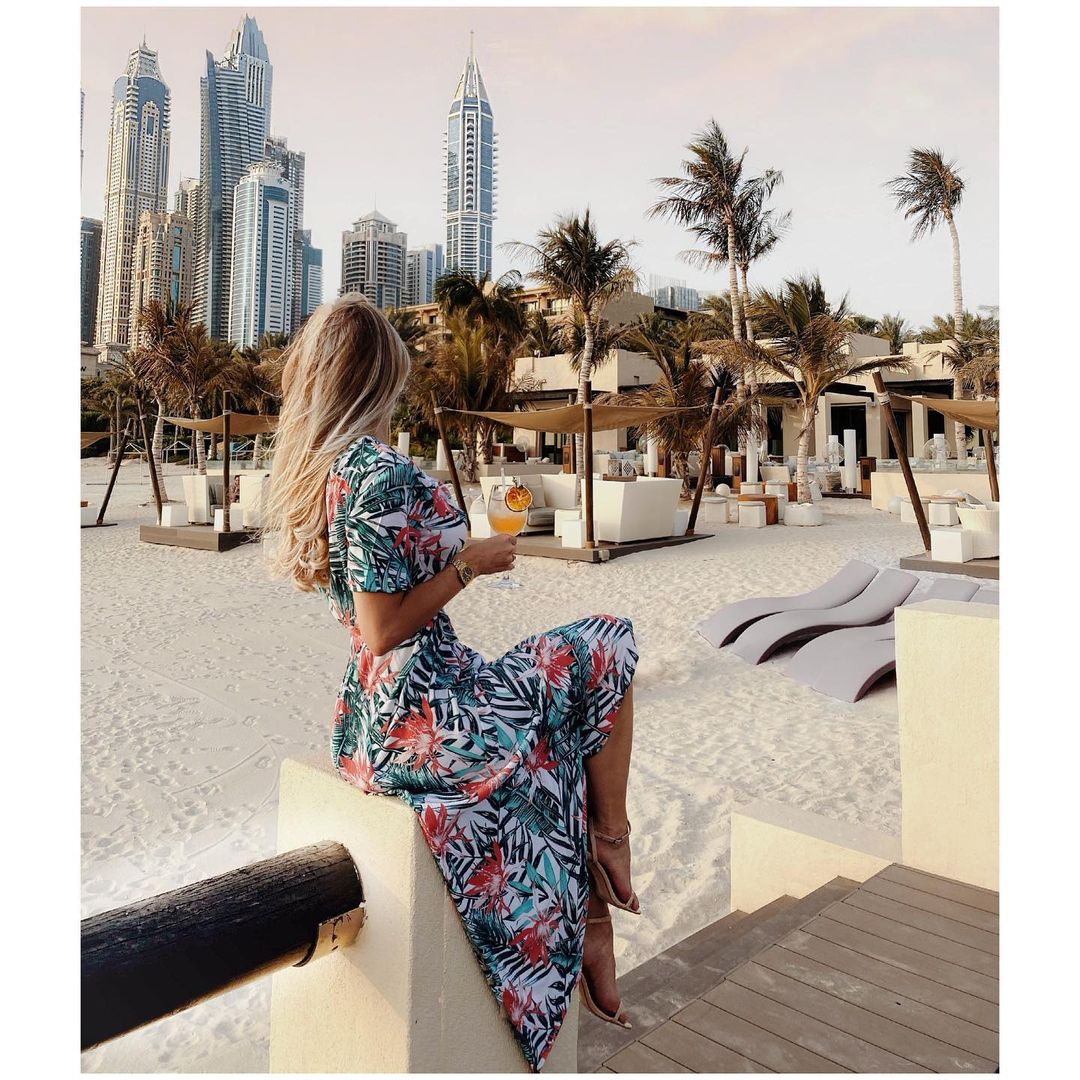 Image credit: @neonstarfishdubai | Instagram
#6 Melanie Gissing Design
Melanie Gissing Design's wide range of bespoke clothes, including kimonos and wrap skirts, are so easy and elegant to wear. Her beauteous luxe summer staples are perfect for life in the UAE with its colourful, fun, and whimsical yet classic designs.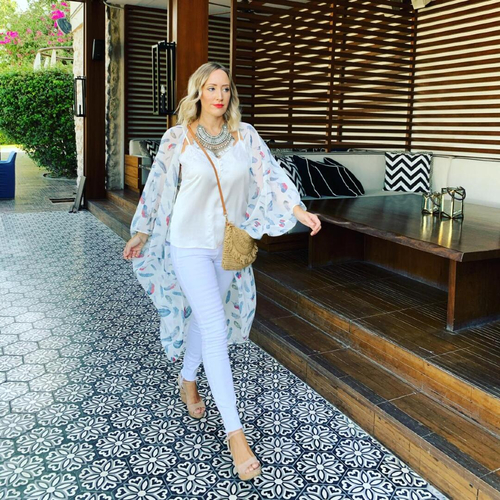 Image Credit: Melanie Gissing
#7 Sand and Soul Dubai
With natural boho vibes, their handpicked crystals are crafted into beautiful and unique designs that focus on healing. There's plenty to choose from when finding a gift for a friend or loved one with Sand and Soul.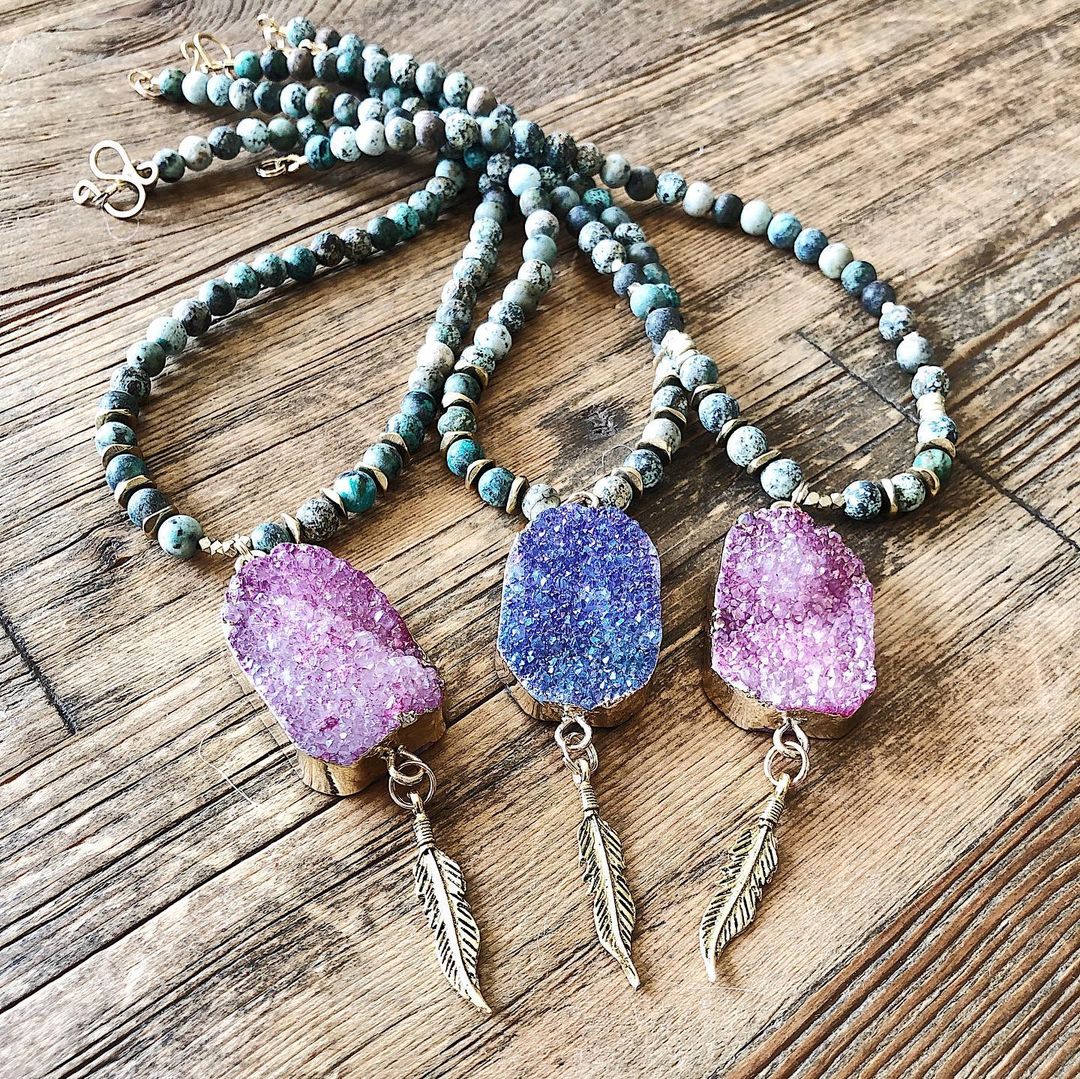 Image credit: @sandandsouldubai | Instagram
#8 WOOD on ME - La Candelaria
WOOD on ME brings exotic wooden watches wooden sunglasses handmade in Colombia, each one uniquely crafted.
They strongly believe in sustainable fashion so their products are ecofriendly, and are handcrafted from recovered materials.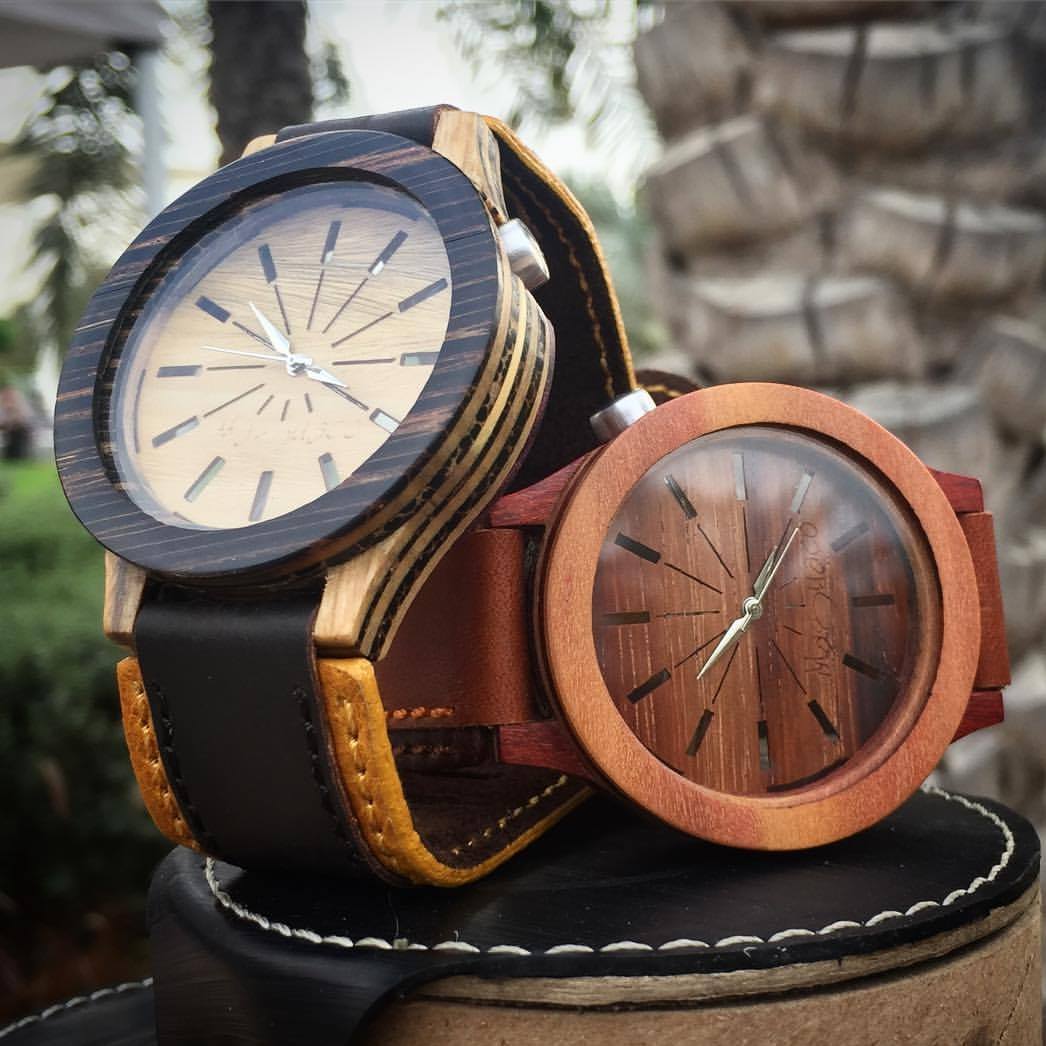 Image credit: WOOD on ME - La Candelaria | Facebook
#9 Alba Home Lifestyle
Ideal for any home lover you know, Alba Home Lifestyle offers an array of handmade woven bags, framed mirrors, and mounted pieces that capture the essence of Balinese chic.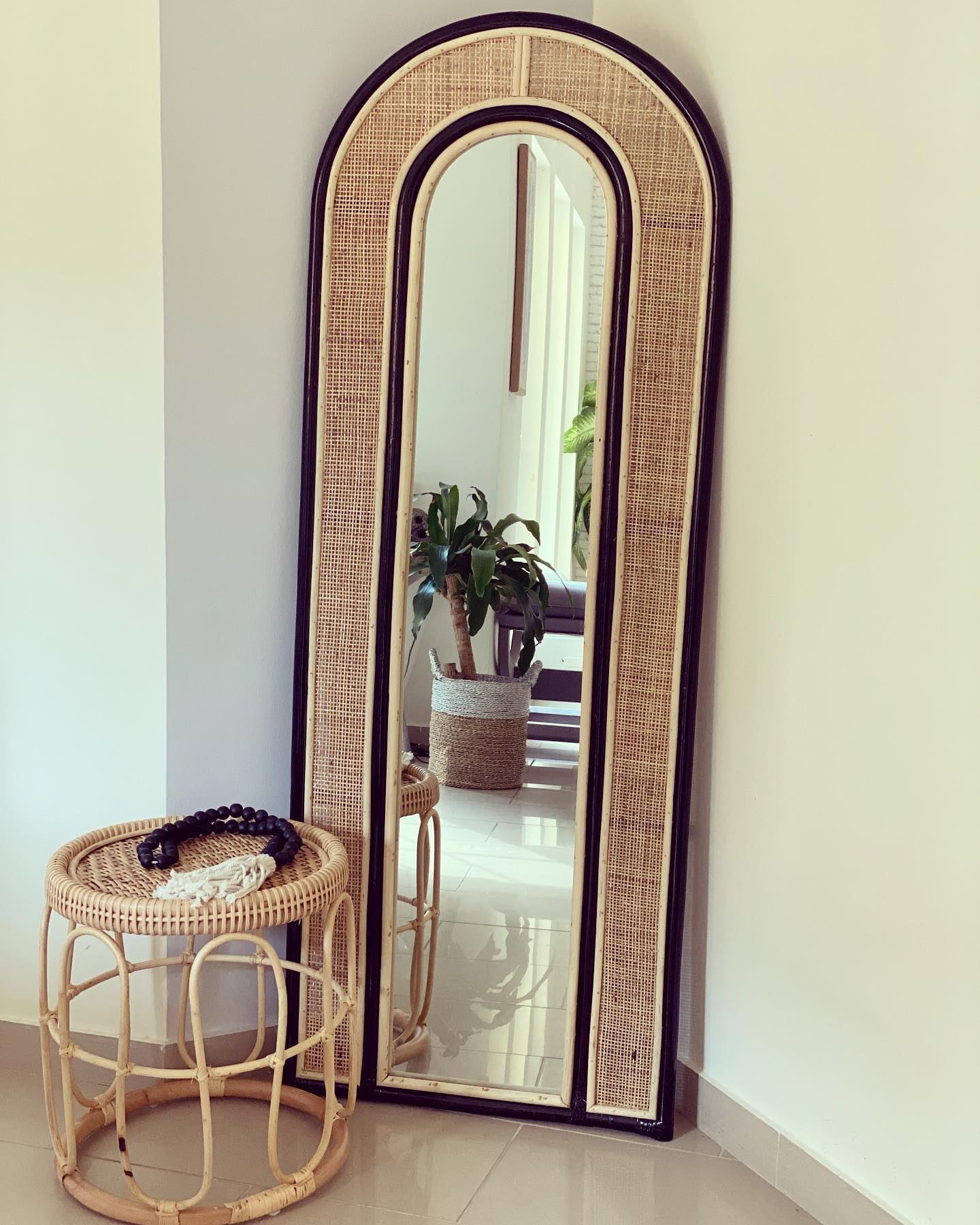 Image credit: Alba Home Lifestyle | Facebook
#10 Hello Makers
Hello Makers is Dubai's first DIY workshop for decoration and leather, providing tools and expert guidance that will help create handcrafted works that highlight one's style.
At the ExpatWoman Craft Fair, you can browse handmade bags imported from South Africa. Sometimes a stylish bag and a smile are all you need to look and feel great!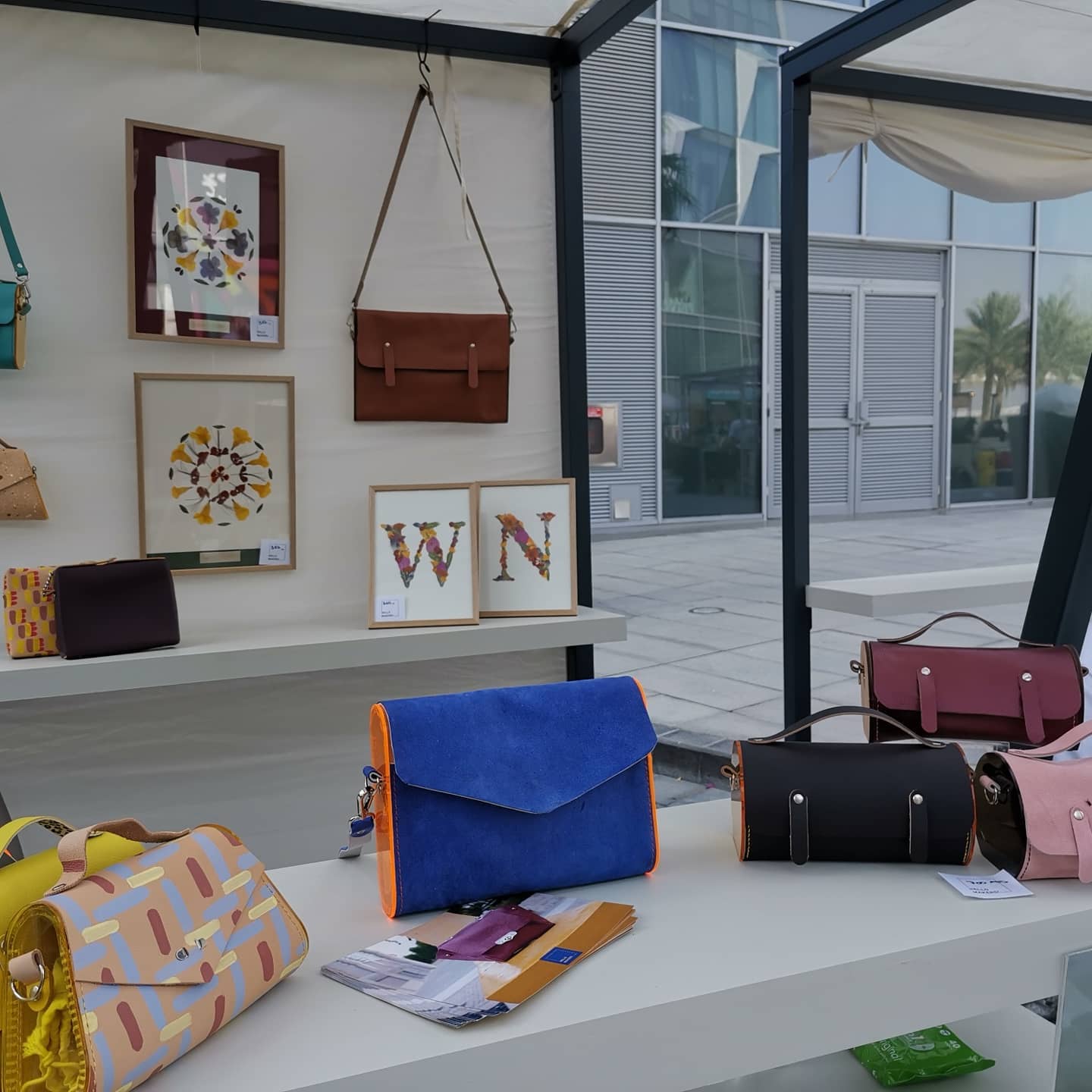 Image credit: Hello Makers | Facebook
#11 Rare Find
Making others smile is Rare Find's goal. The brand is the brainchild of a Dubai expat who's all about sharing happiness and creativity.
You'll find fun, handcrafted designs and artwork that are a witty observation of life. Pick up a poster or two as a holiday gift for those who are artsy, classy, and just a dash of smartass-y.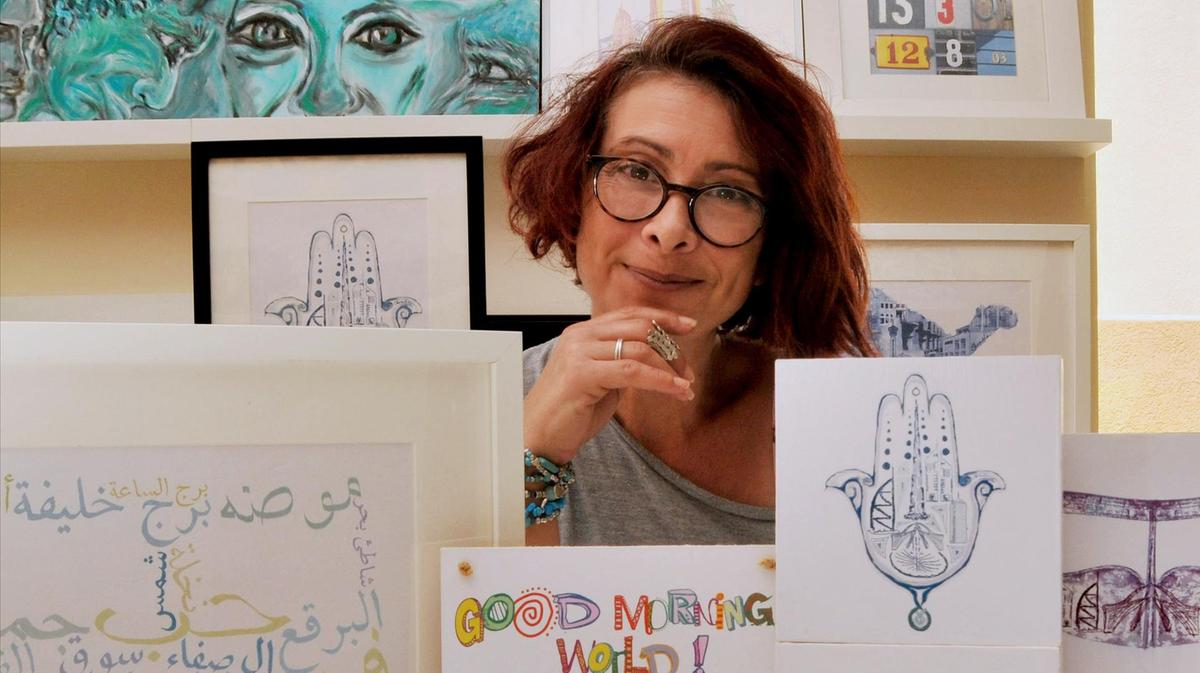 Image credit: The National / Shireen McGurn | Facebook
These are just a small handful of all the wonderfully talented Dubai-based crafters and boutiques that will be attending ExpatWoman's festive Craft Fair 2020.
The event is entirely free-entry for all, and everybody is invited; so bring along your friends, family, colleagues and in-laws even and enjoy the perfect festive day to keep the holidays rolling in Dubai.
ExpatWoman's Craft Fair is happening at the Dubai Polo & Equestrian Club, on Saturday December 12 from 10:30 a.m until 5:30 p.m. Free entry for all. Santa's meet-and-greet is ticketed onsite. Please click here for more information.