Dubai's Best Dressed: UAE National Day
Dubai street style in red, green, white and black!
Posted on
3 December 2017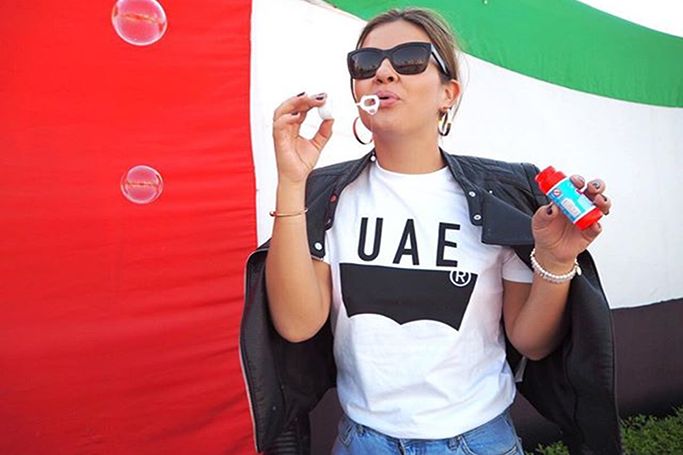 Image Credit: Instagram @styleandmacaroni
The 46th UAE National Day celebrations took place on 2nd December, as the skies of the UAE were lit up with fireworks, the country reflected on the past, but focused on the theme of "Here is the Future."
Dubai style reflected the patriotism of weekend, as you took to Instagram to celebrate the UAE with fashionable flair. From attending the fireworks at Dubai Festival City to enjoying the La Mer Dubai National Day celebrations or posing with the thousands of UAE flags at Kite beach, we admired how you captured your love of the UAE through Dubai street style.
So to commemorate the occasion of the 46th UAE National Day, we've rounded up your celebrations in pictures and selected Dubai's best dressed from the UAE National Day weekend.
Get ready for an overload of red, green, white and black!