Dubai Based Fashion Bloggers - The Stylista Diaries - Share Their Party Style
Party style on-point!
Posted on
25 December 2016

image credit: The Stylista Diaries/Facebook
The Stylista Diaries is a fashion, beauty and lifestyle blog run by Dubai-based sisters, Rithika, Pooja & Neha Reddy. You can follow them on Instagram at @thestylistadiaries or visit their blog at The Stylista Diaries
Happy Holidays everyone! With all the events and holiday festivities coming up, we decided to put together some of our favourite looks from River Island's holiday collection. We love the holiday season as it gives you the opportunity to shine brighter and get all dolled up. Here are 3 different party outfits to inspire you this festive season.
Sultry Silk: Neha
For my outfit, I picked out this grey floral embroidered wrap slip dress. Choosing this dress was easy - it was love at first sight! This dress is very me - the shape, the style, everything!
To really give this outfit a 'festive' vibe, I added a leather-fur oversized coat, strappy shoes and painted my nails a festive red. I tried to keep the accessories as minimal as possible since the dress speaks for itself.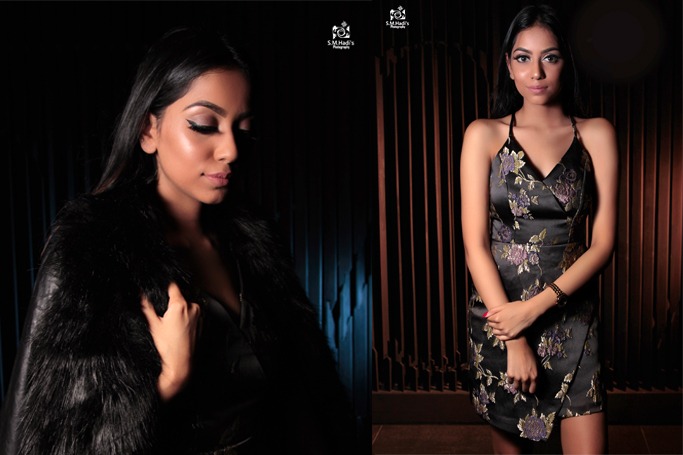 image courtesy: The Stylista Diaries/ SmHadiPhotography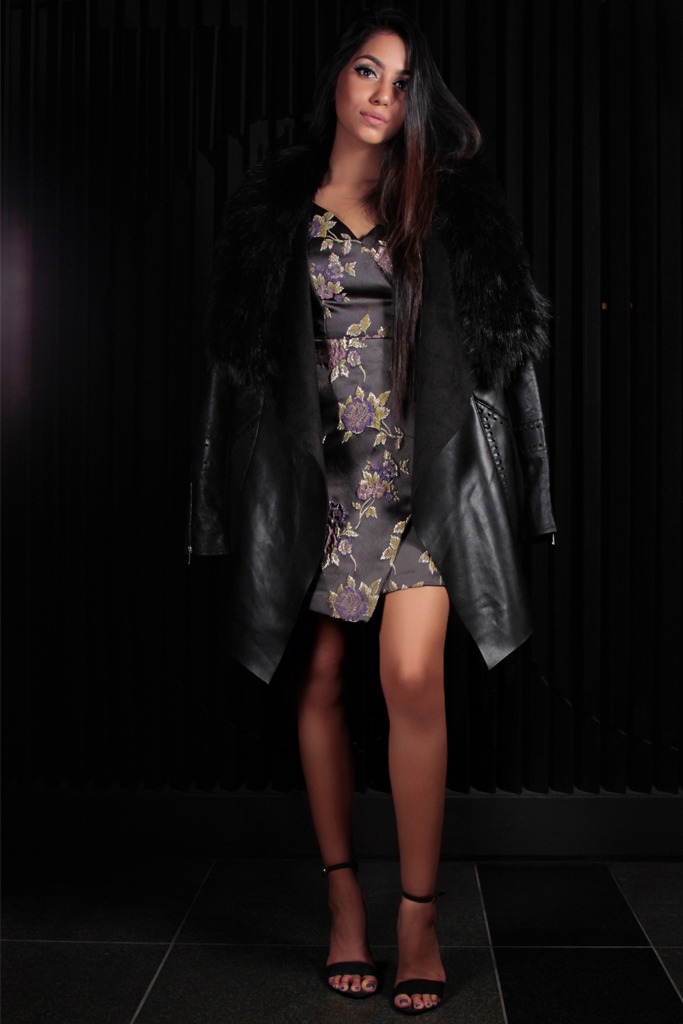 image courtesy: The Stylista Diaries/ SmHadiPhotography
Black Beauty - Rithika
I love this black wrap choker bodycon dress as it makes you look super sophisticated and you can never go wrong with black. The wrap detail flatters your figure and is absolutely perf for showing off your curves.
Just add a pair of bright orange heels like I did and enjoy a glamourous night out!

image courtesy: The Stylista Diaries/ SmHadiPhotography
Red Hot - Pooja
Nothing says holiday season like the colour red! Not only is the colour red is perfect for this time of the year, it is a colour I personally adore as it makes you stand out in a crowd. The choker detail on the dress makes it so much more stylish and on trend than a regular red dress.
I paired the dress with white caged lace-up heels to take the outfit to the next level. I also added a cardigan which is a shiny blend of silver and gold in case the party moves outdoors!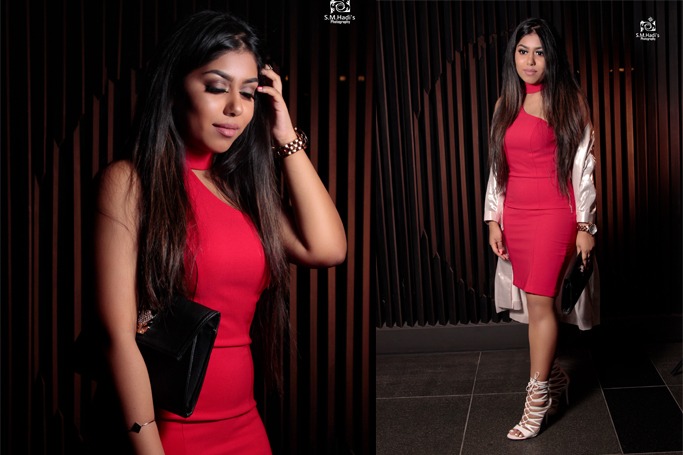 image courtesy: The Stylista Diaries/ SmHadiPhotography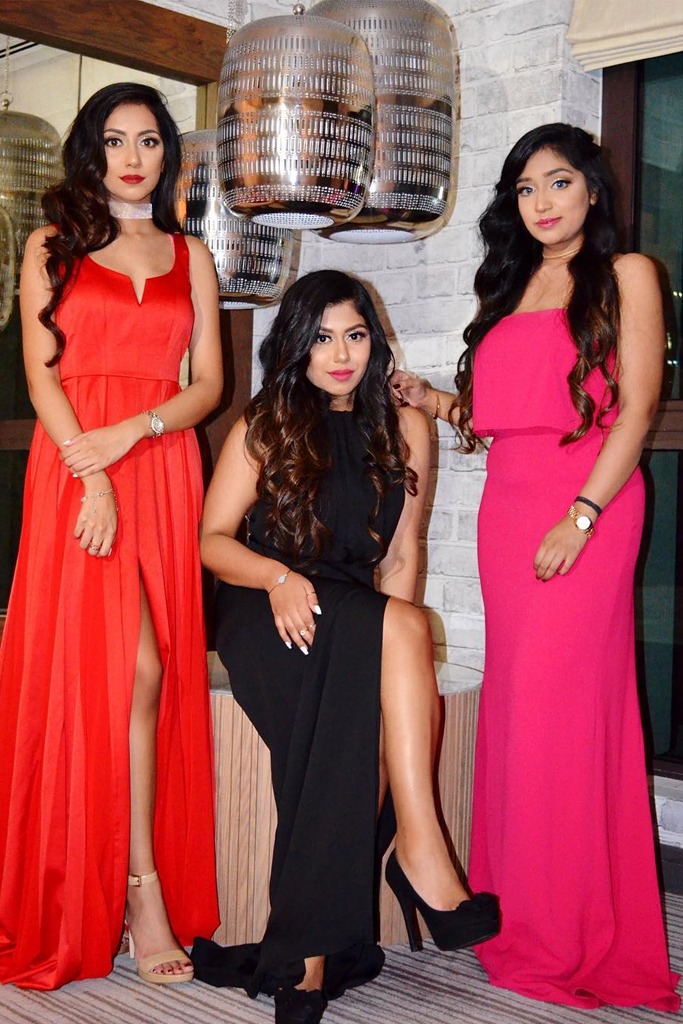 image credit: The Stylista Diaries/Instagram