Everything You Need To Know About Meghan's New Fave Designer
The Duchess of Sussex was spotted in Safiyaa for a second time
Posted on
21 November 2018

The Duchess of Sussex had a night out on the town on Monday as she attended her first Royal Variety Performance. As is the case any time Meghan leaves the house, all eyes were on her outfit.
It would seem like she was harking back to the Nineties in a halterneck top. However, this wasn't any old top but rather a striking, sequinned situation from London-based brand Safiyaa, with a long black skirt to match.
This is the second time Meghan has worn something by Safiyaa, perhaps in a bid to pay tribute to her new hometown. This undoubtedly won't be the last we'll hear of the label now it has the Duchess' seal of approval, so here's everything you need to know about it…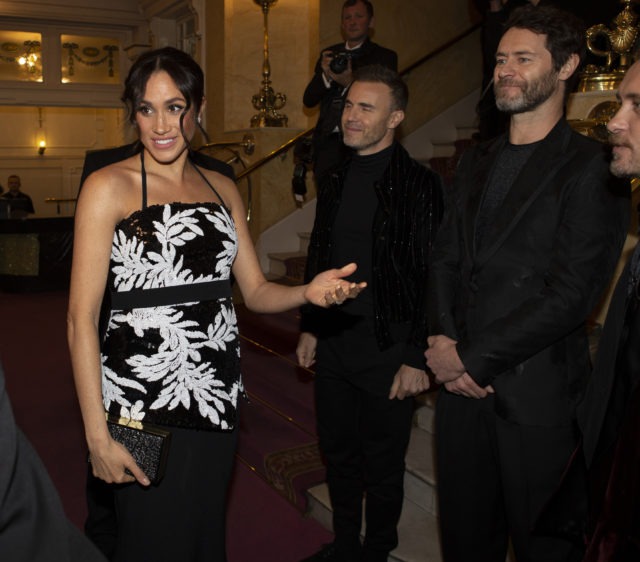 (Ian Vogler/PA)
Who is behind the label?
Meghan has a strong reputation for supporting women – just take her empowering speech during the recent trip to New Zealand when she said: "Women's suffrage is about feminism, but feminism is about fairness."
So it perhaps comes as no surprise that she wants to champion female-lead brands like Safiyaa. The label was founded in 2011 by Daniela Karnuts, and is named after her daughter. In fact, the website specifies Safiyaa is "created by women for women".
Karnuts says: "It is the idea of our brand becoming for dresses what Savile Row is for suits."
What's the aesthetic?
Safiyaa's vibe is all about sleek elegance – perfect for the wardrobe of a duchess. These aren't the kind of clothes you pop to the shops in, but are definitely for a fancy event. So much of what Karnuts does is bespoke, meaning there's a heavy emphasis on tailoring throughout her designs.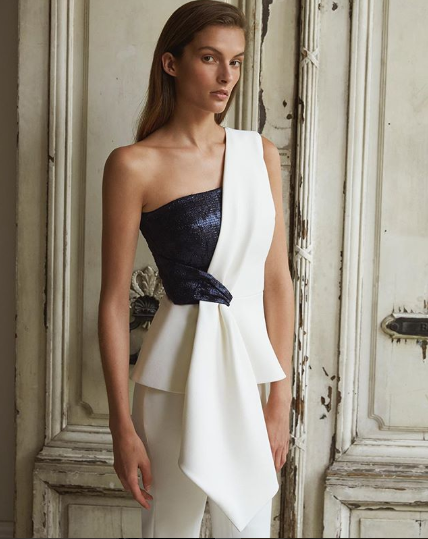 Instagram @safiyaa_official
Even if Safiyaa's aesthetic is formal and elegant, it still has a strong sense of fun. Sequins and glitter appliques are a common sight, just like on Meghan's bodice. Just because something is well-tailored definitely doesn't have to mean it can't be glamorous.
So what about Meghan's outfit?
In case you wanted to get the full Duchess look, Meghan's wearing the Malaya top and Gayeta fishtail skirt from the brand's Resort 19 collection.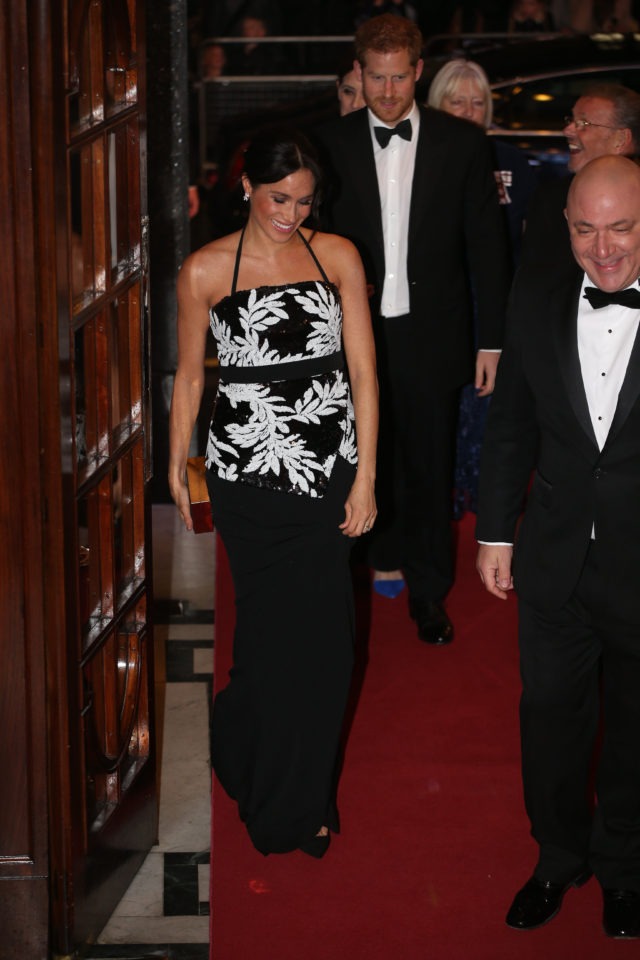 (Ian Vogler/PA)
If you've heard the name Safiyaa before, it might be because Meghan wore a royal blue cape dress by the brand when attending a state dinner in Fiji last month.
And Meghan's sequinned halterneck situation is giving us serious flashbacks to another iconic royal fashion moment.
Back in 1994 Princess Diana wore a black glittery halterneck to a charity concert in Paris, designed by another London-based designer – Catherine Walker.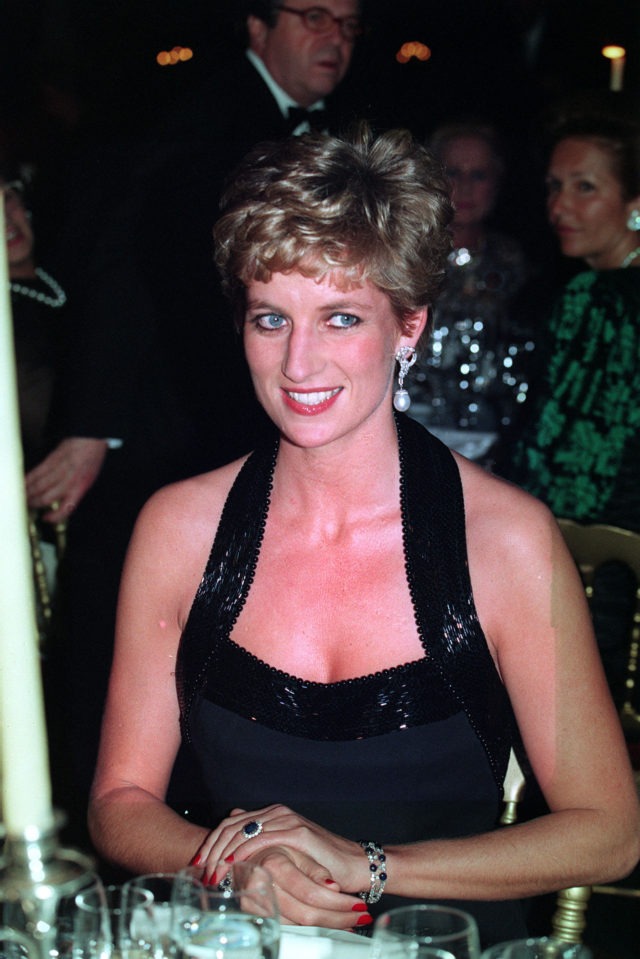 (Martin Keene/PA)