Fashion Forward Dubai 2017: Highlights From FFWD Season 10
Here's our top highlights from this year's Fashion Forward Dubai
Posted on
29 October 2017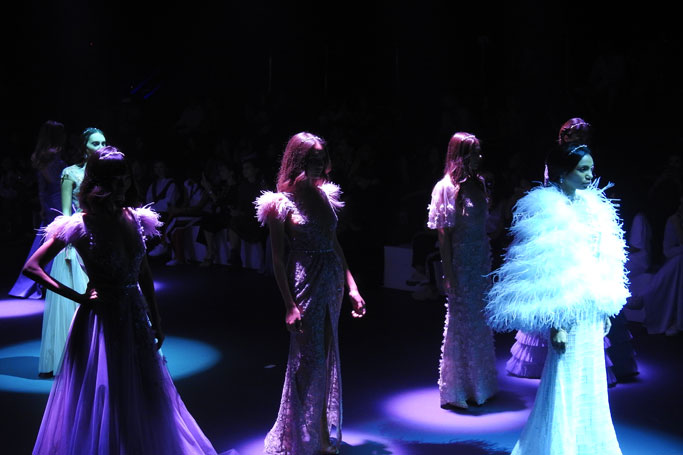 Fashion Forward Dubai returned again this year to celebrate its 10th season as the best fashion event of the Middle East.
And as ultimate supporters and fans of Fashion Forward Dubai, we at ewmoda.comteamed up with FFWD this year to take part in their 2017 edition, and had the chance to enjoy the three main themes of the 10th season: Play, Rewind, and Forward.
Fashion Forward Dubai kept their promise once again this year, as the event combined the catwalk with retail and entertainment, which created a brand new format that attendees, including our team members, extremely enjoyed.
Fashion lovers, influencers, stylists, and designers altogether met at Dubai Design District over the weekend, to enjoy runways, presentations, exhibitions, pop-ups, talks, and after-parties. And here are our top highlights from the entire FFWD show:
#3 The Garden
It was back again this year, The Garden offered a retail experience during Fashion Forward Dubai to 45 jewelry and accessory designers from all over the region. While also giving a great opportunity to some homegrown concept stores with sparkling, exciting and contemporary creations. Basically, this venue is stocked up with glitter, sparkles, and glamour.

#4 Pop-ups On Every Corner
These must be our favourite. They're fun, playful, and generous. Pop-ups at Fashion Forward Dubai gave us a taste of glamour, as they ranged from make-up and beauty retail Pop-ups like: Mac Cosmetics Middle East, to Fashion Pop-ups such as: The Modist, Mini Fashion, and ISAWITFIRST, where you can shop, play around, and take cool gifs.
#5 Fashion Future: Graduate Shows
Fashion Forward Dubai in its 10th season offered the opportunity to meet the future of fashion in person. As the event showcased collections by the world's top fashion schools' students. The up and coming young, fresh talents came down to Dubai from leading fashion institutions like: Creative Space Beirut, Domus Academy, ESMOD Dubai, FAD International and Lebanese American University.