Fashion Forward Dubai 2017: Top Men's Street Style Looks
Here are some looks that caught our attention...
Posted on
29 October 2017
Fashion Forward Dubai returned again this October to celebrate its 10th season, with three main themes dominating the three-day event: Play, Rewind, and Forward.
And we at ewmoda.com teamed up with the region's leading fashion platform, as ultimate supporters and fans of FFWD.
Fashion designers, influencers, bloggers, stylists, and even fashion lovers, altogether met at d3 in Dubai Design District to enjoy runways, presentations, exhibitions, pop-ups, talks, and after-parties. But what we enjoyed the best was the attendees' sizzling looks.
And here our top men's street style looks from this year's Fashion Forward Dubai 2017:
#1
You could almost say this is our daily mantra.

#2
Those glasses, with that moustache AND that waistcoat? Love it!

#3
That jacket could be something straight out of Versace.

#4
An unusual mix of smart and lounge wear.

#5
He could have walked straight off the set of This Is England.

#6
On this list purely for his bravery and dedication to fashion.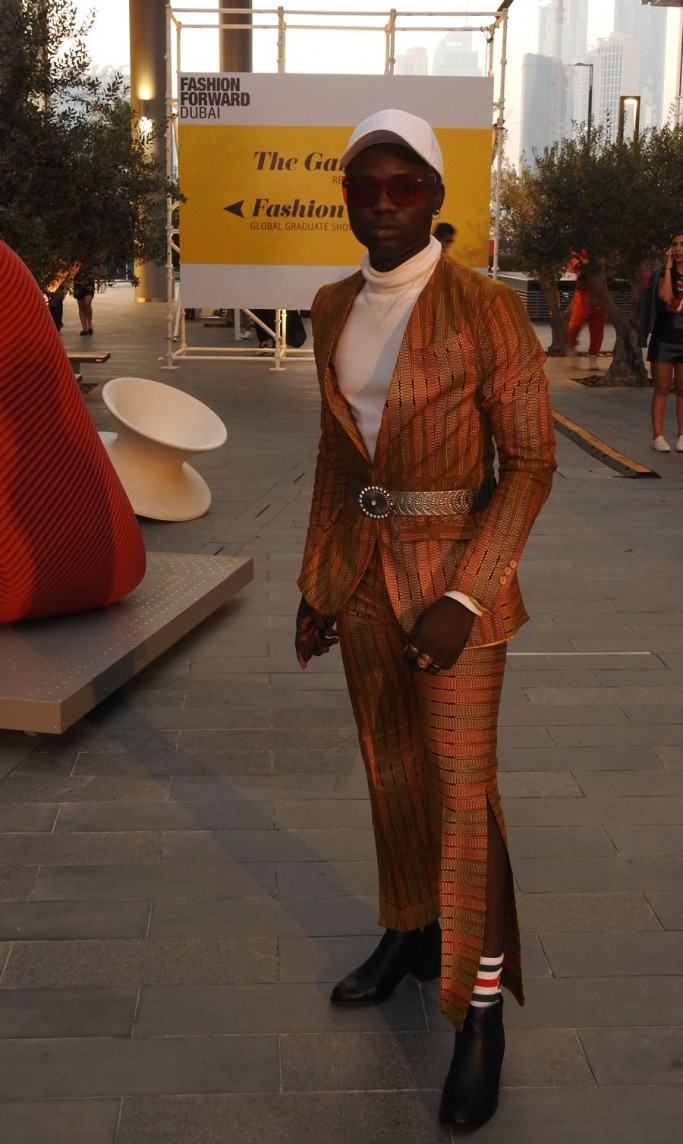 #7

#8
Because the bag matches the trousers, and that's dedication.

#9
The ultimate man-bun and beard. The outfit almost pays homage to East Asian silhouettes.

#10
This black and white combo is brought to life by those trousers.