Gorgeous Miss Philippines Was Crowned Miss Universe 2018
Catriona Gray was crowned on Sunday!
Posted on
18 December 2018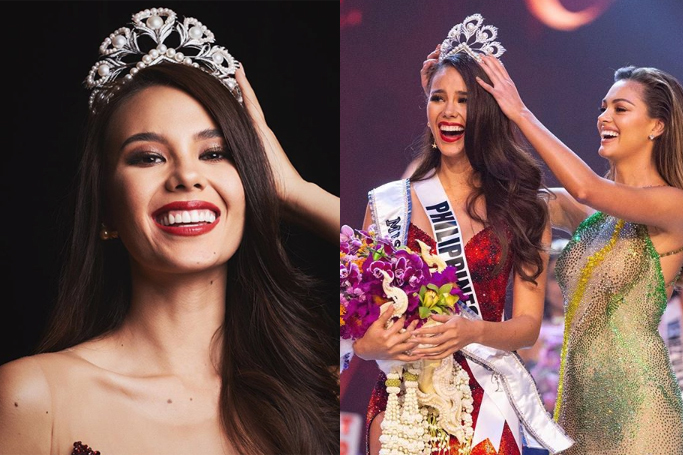 At the nail-biting end to the Miss Universe competition
And while everyone held their breath as the host announced the winner for the 2018 Miss Universe pageant, thousands of thoughts rushed through the finalists' mind.
Finally, a new Miss Universe was announced.
Catriona Gray, of the Philippines, was crowned the winner for the pageant this year and her reaction brought smiles and applause from the crowds.
The 24-year old, took the title 67th Miss Universe title at the pageant competition in Bangkok as she beat 93 other contestants.
Surprisingly enough, this isn't Miss Philippines' first win in the pageant world – she is a reigning Miss Universe champion.
And this year she beat Miss South Africa, Tamaryn Green and Miss Venezuela, Sthefany Gutierrez, as three stood on stage with opportunities to become the 2018 Miss Universe.
Catriona Gray, a Philippines national but grew up in Australia and earned a bachelor's degree in music theory from Boston's Berklee School of Music – people who know her say this is only fitting as Gray grew up singing and modelling as part of her passion.
Congrats Miss Philippines!