Here's What Kylie Jenner Wore To Her 21st Birthday Party
Of course the star wore two over-the-top outfits!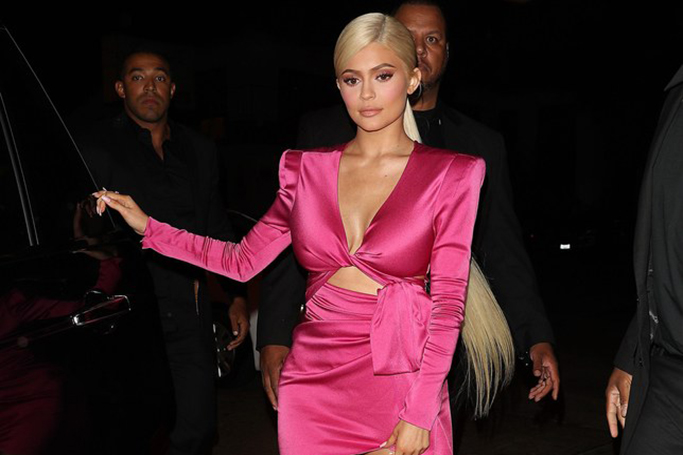 Image credit: Getty images
Reality star Kylie Jenner has grown up on our TV screens, so it feels like she hit the 21 milestone way before now –but, this weekend officially marked Kylie's 21st birthday, so obviously there was a star-studded party in Los Angeles to celebrate. Kylie was dressed to impress in two stand-out outfits, which were just as extra as you would expect!
Kylie Jenner makes more money in two hours than most people make in a year, thus her 21st birthday bash was an extravagant night with no expense spared. A-list guests included the Kardashian-Jenner clan, Cara Delevingne, Bella Hadid, The Weeknd, Winnie Harlow and Chris Brown, just to name a few.

Instagram/ @kyliejenner
For her first fashion showcase of the night, Kylie wore a hot pink minidress by Peter Dundas, with Olgana Paris heels and a $148,000 Martin Katz ring –as Jenner brought back her bleach blonde hair to complete the ultimate Barbie doll look.

Instagram/ @kyliejenner
Of course, one outfit wasn't enough for Kylie Jenner on her 21st –so, the beauty mogul changed midway through the party into an outfit which sparkled even more than the first. Wearing a bespoke LaBourjoisie jumpsuit which cost a staggering $8,000, Kylie's second ensemble certainly shined –well, it was embellished with 70,000 Swarovski crystals!

Instagram/ @kyliejenner
Kylie's infamous curves were crystallised in the figure-hugging romper, as the birthday girl paired her look with a matching sphere mini-bag and pale pink suede heels, with an exaggerated blonde ponytail.
Jenner was reportedly spoilt with lavish presents, including a Rolls Royce which was gifted to her by boyfriend Travis Scott during a glittering night to remember!

Instagram/ @kyliejenner