Here's Where To Find Meghan Markle's Spring Dresses In Dubai
Get the Duchess-to-be look!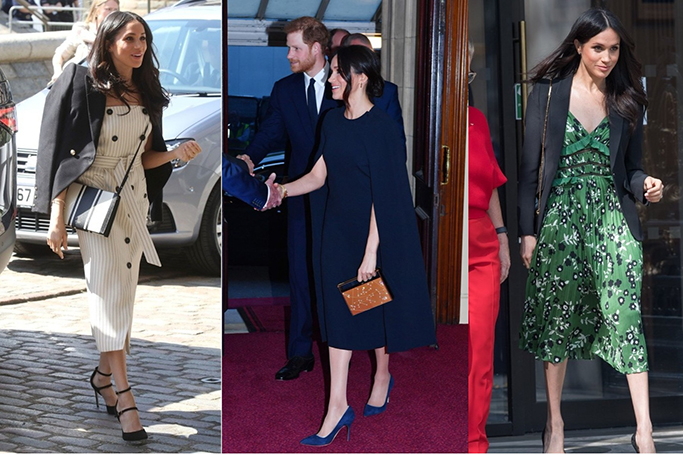 Image credit: Getty Images
Meghan Markle has already become a style icon with her fashionable flair and fresh take on royal protocol, it's no wonder that ALL of her outfits instantly sell out. With the weather warming up in London, the future princess has embraced springtime and gifted us with even more enviable outfits that we can't wait to copy and paste here in Dubai.
With the American actress set to marry Prince Harry in May, there's not long to wait until the royal wedding day, but Prince Harry and Meghan Markle are currently on royal duty –so wedding preparations will have to wait!
Spotted at the Commonwealth Youth Forum the bride-to-be stunned in a cream pinstriped Altuzarra dress with a Camilla and Marc blazer draped over her shoulders, as we know exactly how you can get Meghan Markle's look in Dubai. As we also fell head over heels for the spring florals green Self-Portrait dress the future Duchess wore to the Invictus Games reception.
Finally, Meghan Markle attended Queen Elizabeth II's birthday party concert in a Stella McCartney cape dress that you have to see –as Meghan and Harry were also cutely co-ordinated in navy blue!
Want to replicate Meghan Markle's spring looks in Dubai?! Keep scrolling…
Princess in Pinstripes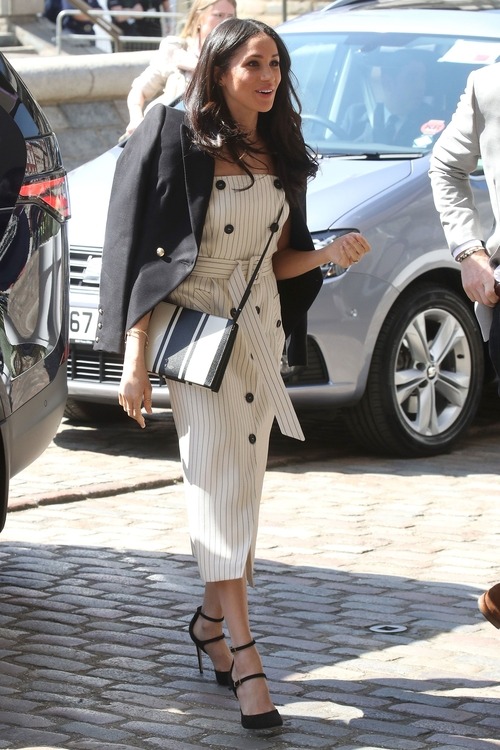 Getty images
Get The Look
You can actually find Meghan Markle's chic pinstriped Altuzarra 'Audrey' dress in Dubai at Boutique 1 for AED 6,645. As we also love this Self-Portrait monochrome, asymmetric wrap dress from Ounass for AED 1300.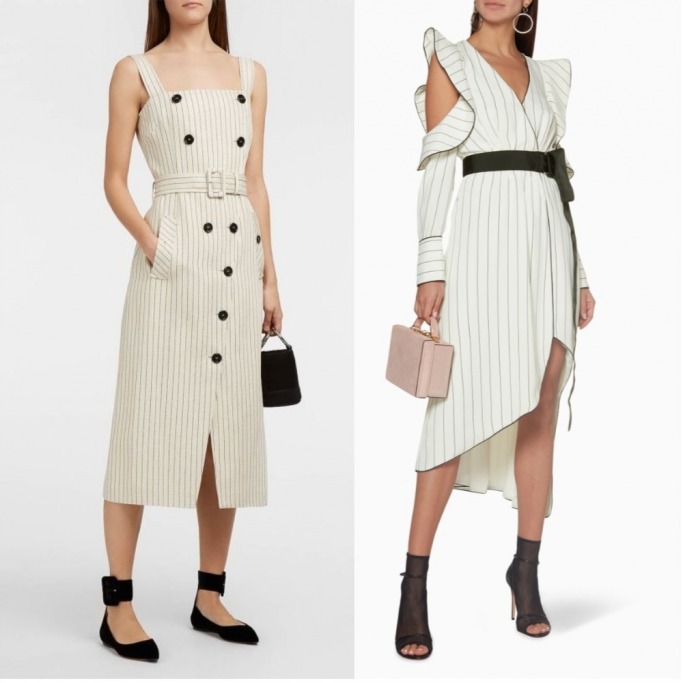 Boutique 1, Ounass
Springtime Florals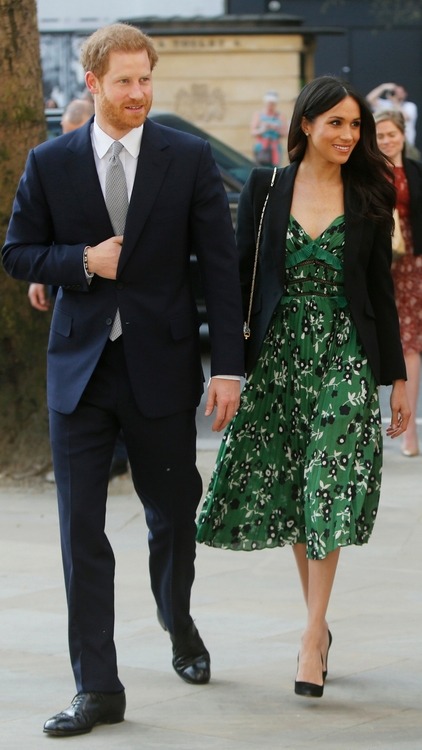 Get The Look
Of course Meghan's actual dress is now sold out! But you can still shop Self Portrait's collection with similar styles and prints, in the UAE at Ounass.ae. The green ebony printed shirt-dress is AED 1400 and the red printed midi-dress is also AED 1400.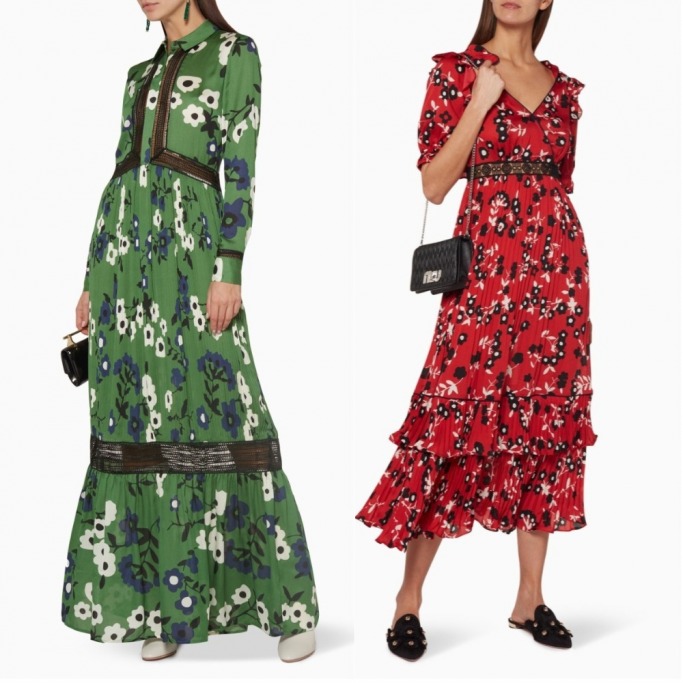 Self Portrait Ounass.ae
Chic Cape Dress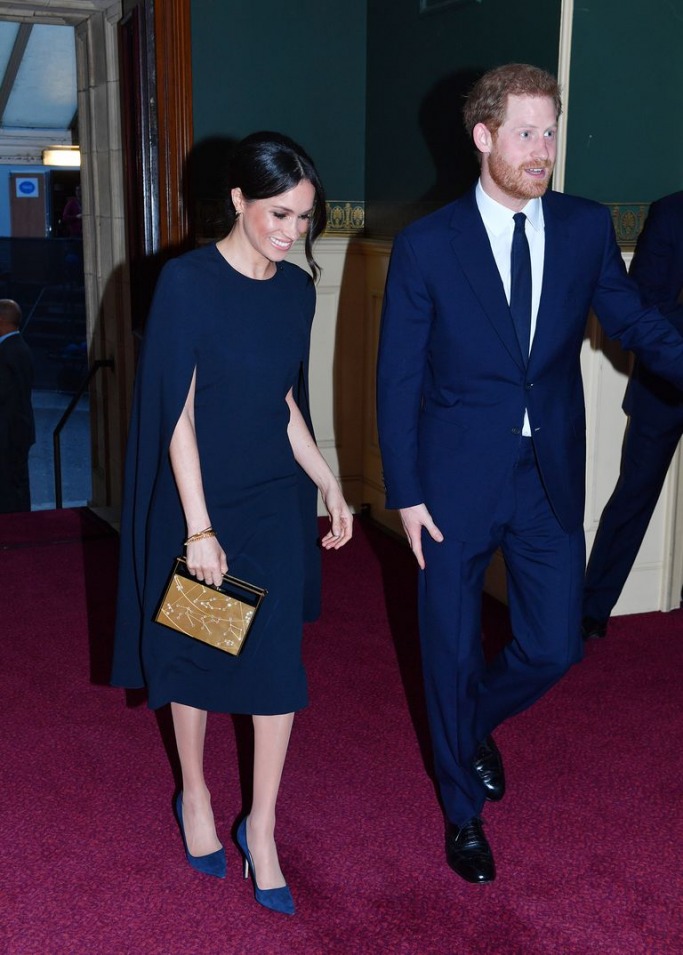 Get The Look
We don't have Markle's navy Stella McCartney cape dress, but we do have a Stella McCartney Black Diana Cape-Back Jumpsuit from Ounass for AED 10600, a Sospiro Cape Shift Dress by Max Mara for AED 4485.51 from Nordstorm, an on sale Club L Cape Blazer Dress for just AED 150 from ASOS and a Chiffon Cape Silk Georgette Dress by Givenchy on Nordstorm for AED 7864.46.
Being a part of the British Royal family doesn't come cheap –unless you buy your dresses from ASOS!!

Stella McCartney, Max Mara, Club L (ASOS), Givenchy