Hitting The Slopes? Here's Where To Get Skiwear For All The Family
We've round up the best ski kit for kids and grown-ups...
Posted on
28 January 2019

Plus, you want to look good. So where should you head when you want to get kitted out for the slopes?
We've rounded up six brands that make stylish skiwear for men, women and children, from affordable pieces ideal for newbies to luxury picks for self-confessed ski bums.
Mountain Warehouse
Your one-stop shop for first time skiers, Mountain Warehouse offers affordable (but good quality) skiwear basics for adults and kids.
Even better value, its ski outfit packages include a jacket, salopettes, socks, gloves and a hat in a variety of colours.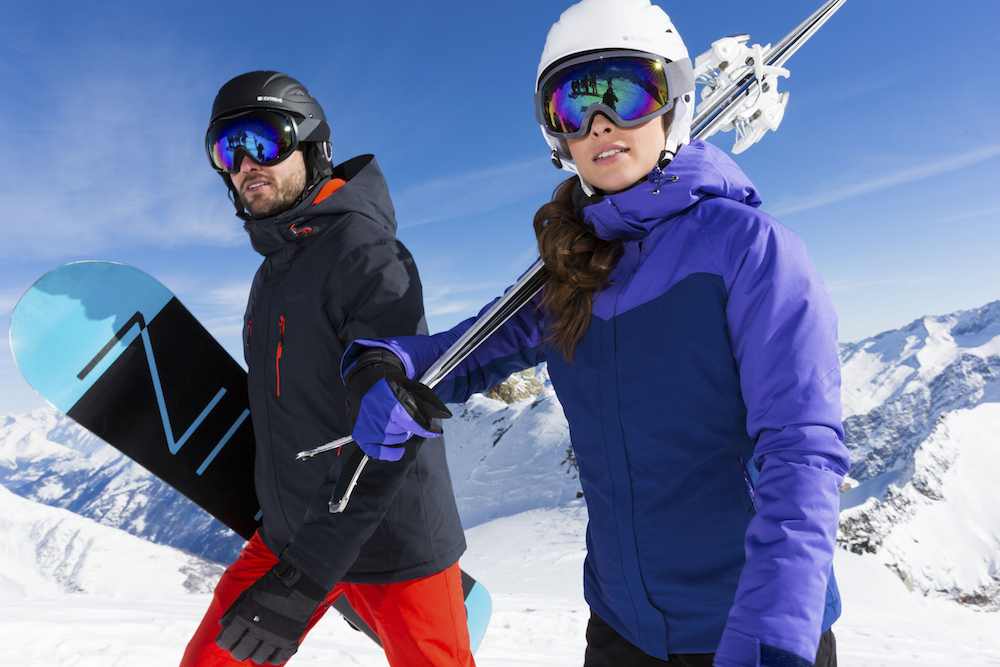 Left: Mountain Warehouse Galactic Extreme Men's Ski Jacket, £119.99 (AED 576.68); Orbit 4 Way Stretch Men's Ski Pants, £69.99 (AED 339.18); Extreme Ski Goggles, £49.99 (AED 242.26)
Right: Mountain Warehouse Trailblazer Extreme Women's Ski Jacket, £49.99 (AED 242.26); Moon Women's Ski Pants, £34.99 (AED 169.56); Trail Blazer Waterproof Women's Ski Gloves, £19.99 (AED 96.87) [helmets are sold out]
(www.mountainwarehouse.com)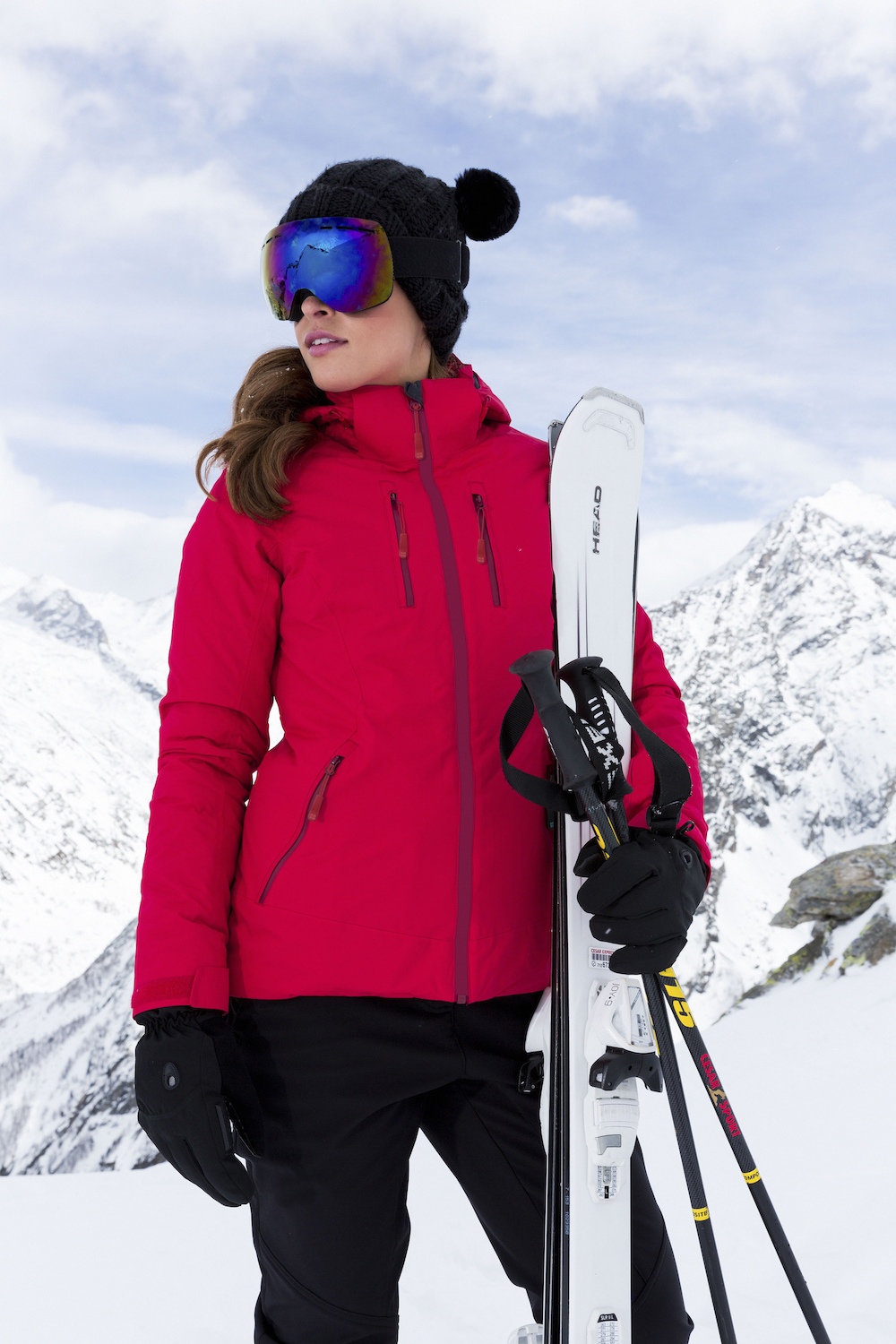 Mountain Warehouse Double Trouble Women's Pom Beanie, £5.99 (AED 29.03); Extreme Women's Ski Goggles, £39.99 (AED 193.79); Slopestyle Women's Extreme Ski Jacket, £99 (AED 479.76); Moon Women's Ski Pants, £34.99 (AED 169.56); Extreme Waterproof Gloves, £19.99 (AED 96.87)
(www.mountainwarehouse.com)
Superdry
With a wide selection of bright, sporty skiwear for men and women, Superdry is a smart choice for intermediate skiers looking to invest in some premium pieces.
It's particularly good for sturdy but stylish accessories like goggles and gloves, too.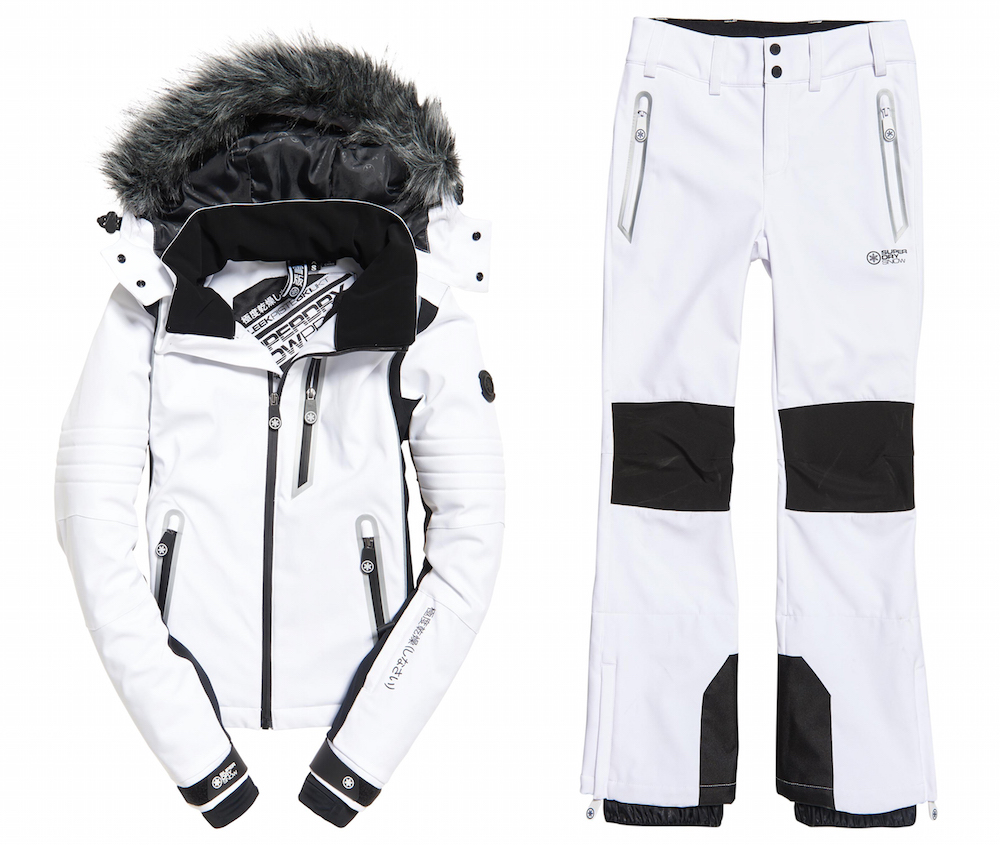 Superdry Sleek Piste Ski Jacket, £199.99 (AED 969.17); Sleek Piste Ski Pants, £124.99 (AED 605.71)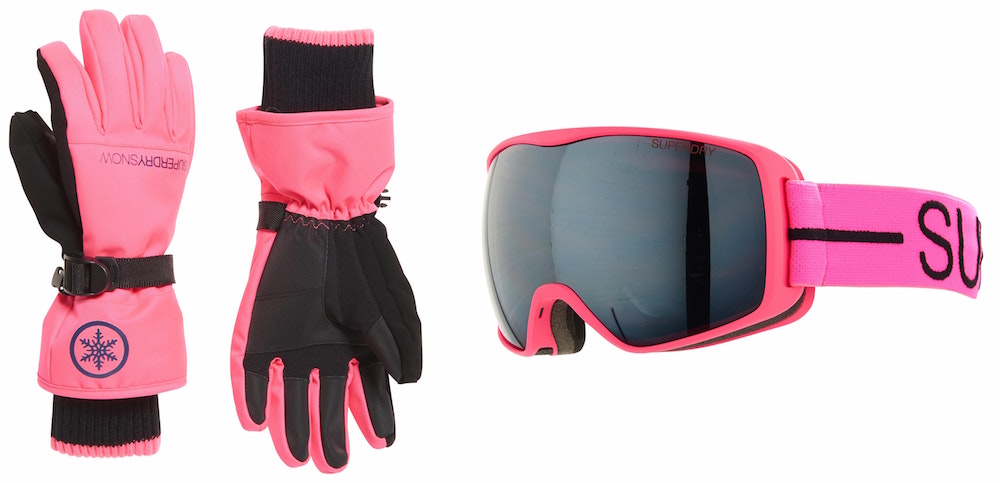 Superdry Ultimate Snow Service Gloves, £49.99 (AED 242.26); Pinnacle Snow Goggles, £59.99 (AED 290.72)
Muddy Puddles
Specialising in outdoor clothing for little ones, Muddy Puddles even has skiwear for babies, so you can kit out your future winter Olympian.
The Scampsuits are an easy all-in-one solution plus they have baselayers, boots and all the other accessories your ski bunnies need.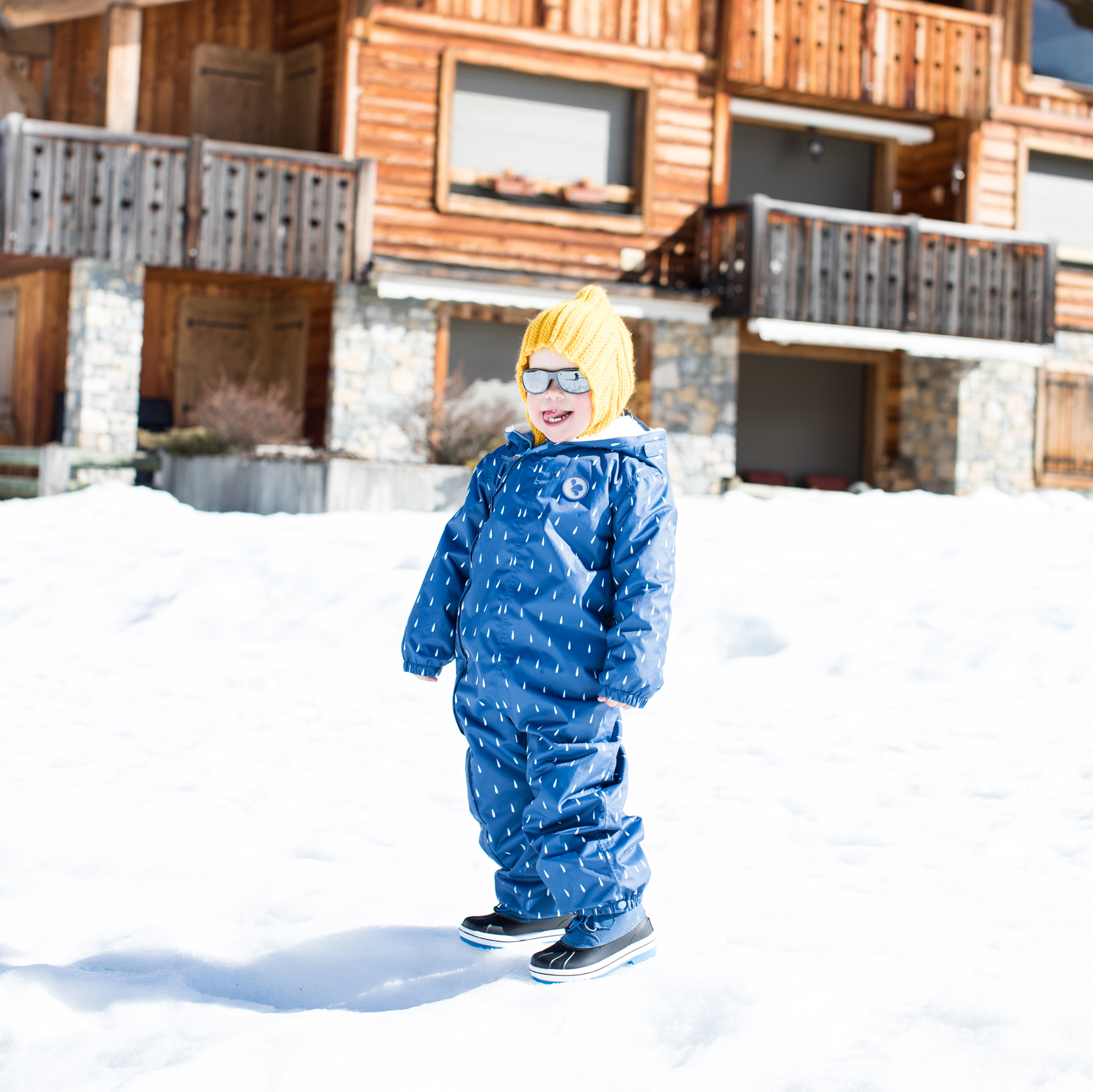 Muddy Puddles Knitted Balaclava, £10 (AED 48.46); Puddles 3 in 1 Scampsuit, £63.75 (AED 308.94); Snowdrift Snowboots, £35.10 (AED 170.10); (sunglasses, stylist's own)
(www.muddypuddles.com)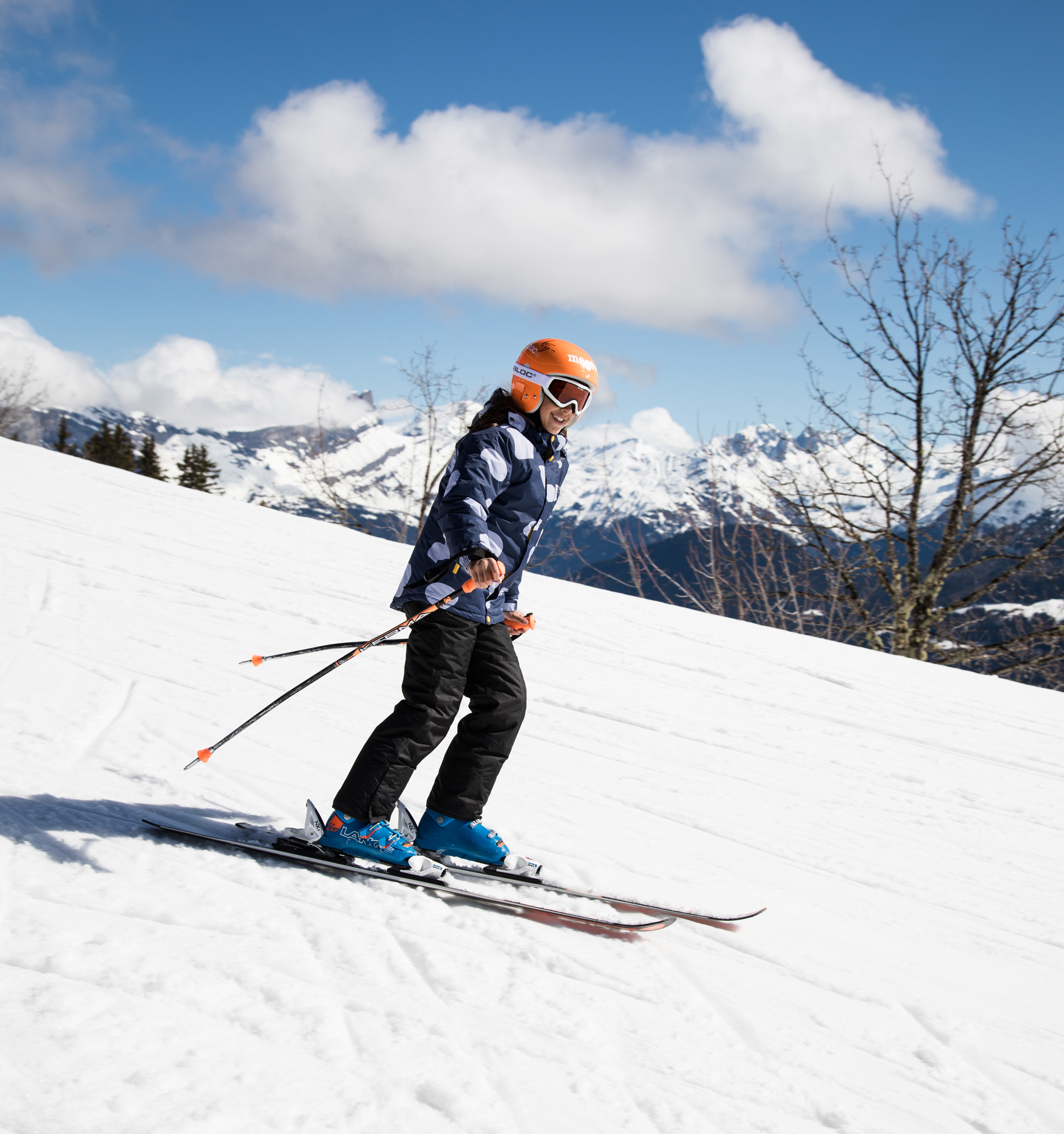 Muddy Puddles Blizzard Winter Jacket, £42.50 (AED 205.96); Blizzard Winter Salopettes, £33 (AED 159.92); Bloc Systems Spark Goggles, £19.55 (92.08)
(www.muddypuddles.com)
Decathlon
Decathlon's own brand Wed'ze is ideal for piste lovers looking for high quality but unpretentious skiwear like lightweight down jackets.
If you don't want to hire one at your resort, the brand also stocks affordable helmets for adults and kids.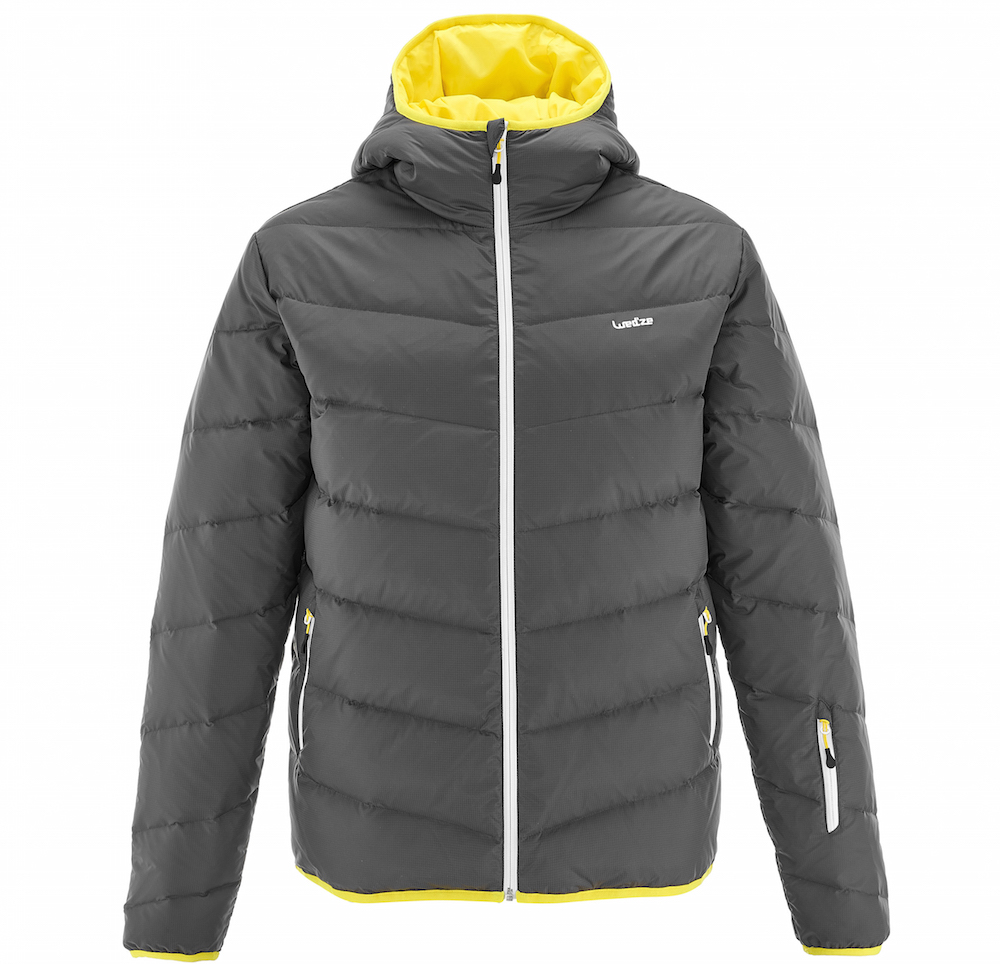 Wed'ze H300 Adult Ski Helmet, £19.99 (AED 96.87), Decathlon; Wed'ze Adults' and Kids' Good Weather Ski and Snow Board Googles, £27.99 (AED 135.64),
(www.decathlon.co.uk)
Protest
For fashion-conscious boarders, sportswear brand Protest makes trend-led separates that will make you look like a pro – even if you're not.
This season's women's collection features retro style puffer jackets, leopard prints and pops of bright pink.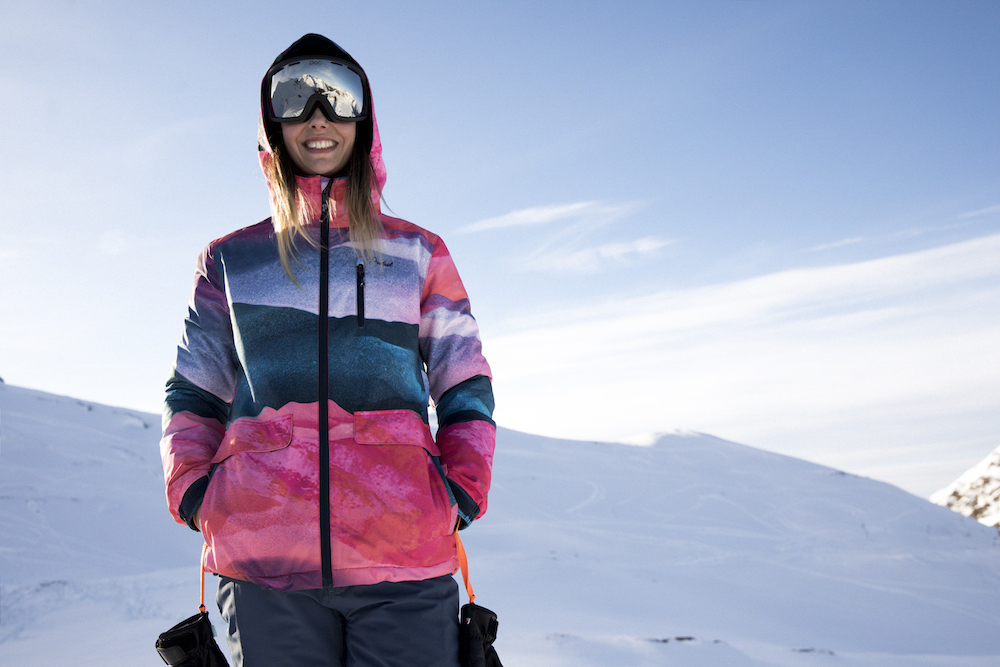 Protest Mallis Ski Jacket, £159.99 (AED 775.32); Carmacks 18 Ski Trousers, £129.99 (AED 629.94); Fingest Gloves, £27.99 (135.64)
(www.protest.eu)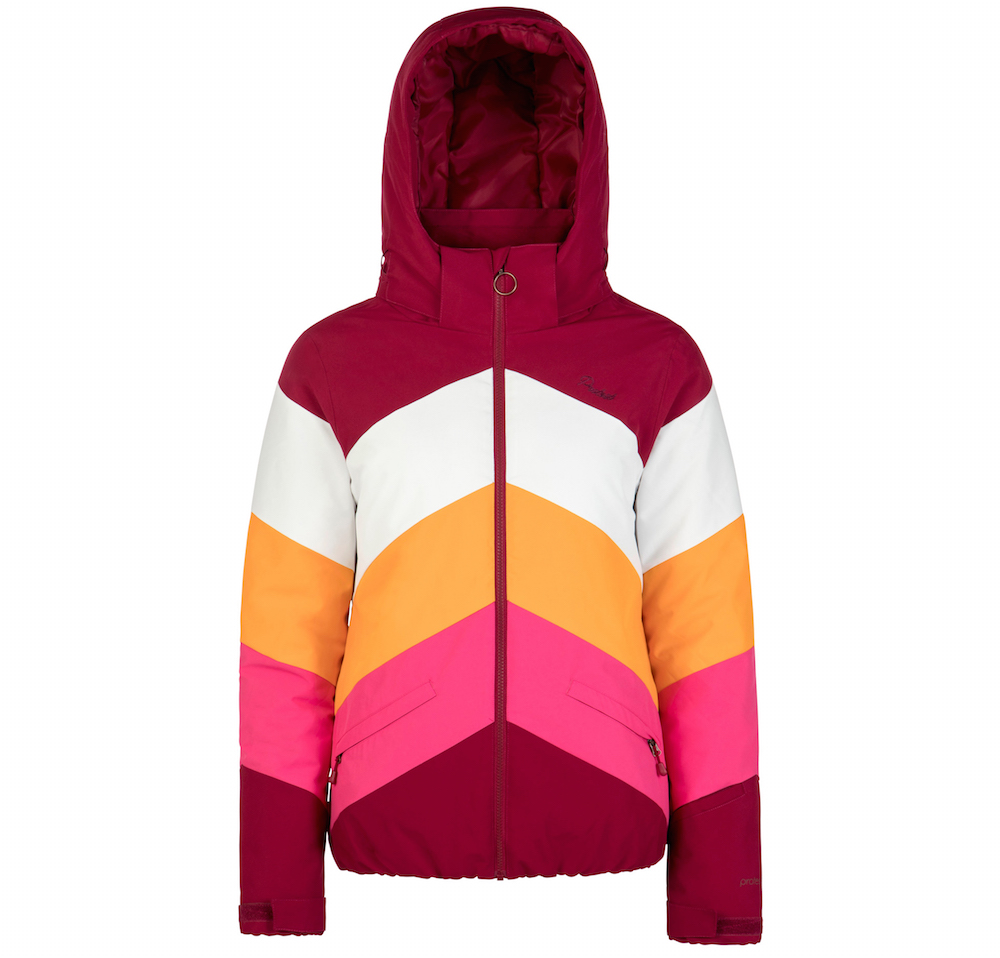 Protest Bellini Ski Jacket, £139.99 (AED 678.40) (www.protest.eu)
Sweaty Betty
For the ultimate in chic skiwear, Sweaty Betty's range includes everything from jackets and jumpsuits to baselayers so cute you'll want to keep them on for apres-ski – no wonder every Instagram influencer on a ski trip seems to be clad head-to-toe in the British brand.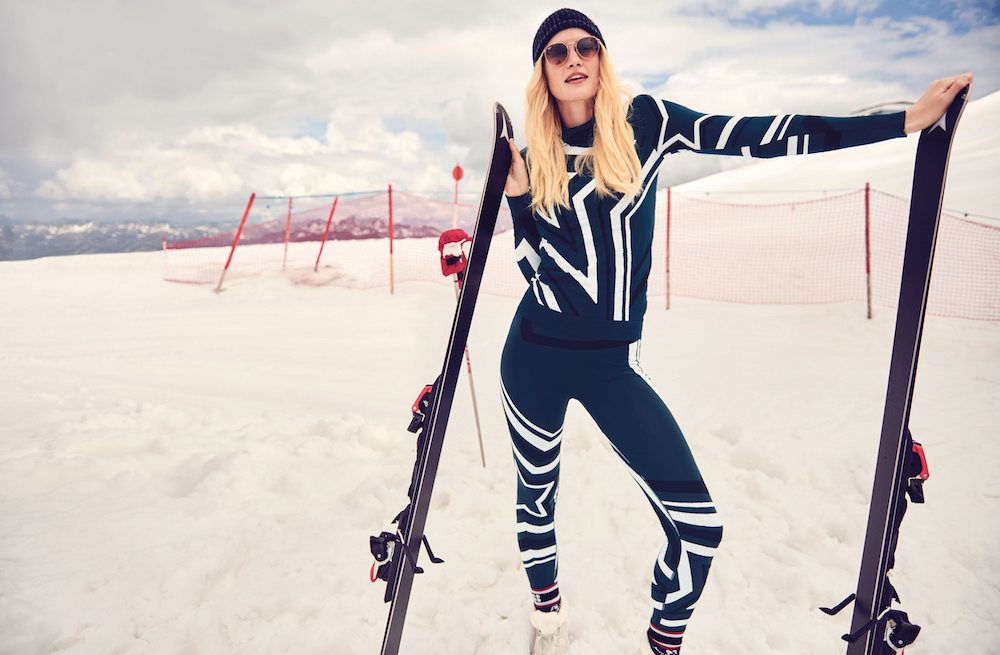 Sweaty Betty Festive Star Seamless Long Sleeve Base Layer Top, £65 (AED 314.99); Festive Star Seamless Base Layers Leggings, £65 (AED 314.99)
(www.sweatybetty.com)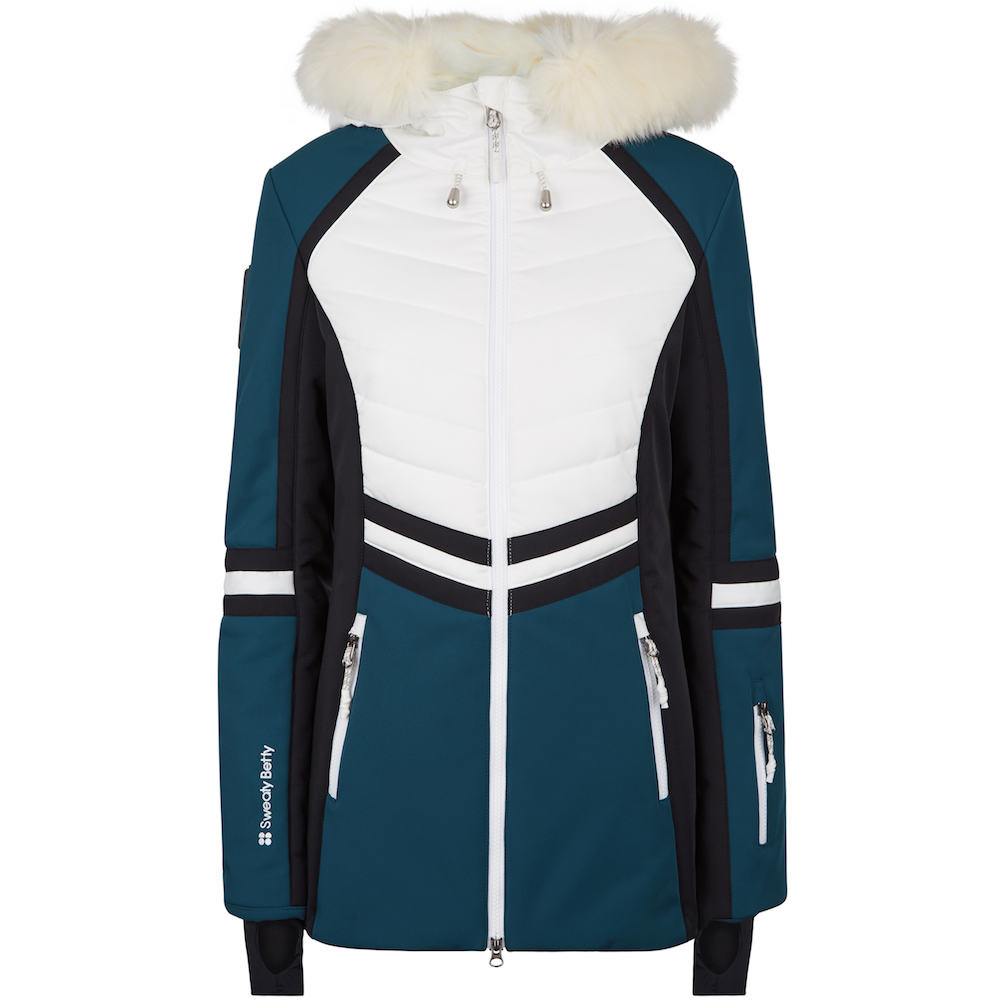 Sweaty Betty Method Hybrid Ski Jacket, £308 (AED 1,492.59) (www.sweatybetty.com)