How Crocs Went From Frumpy to Fashionable
To mark global Croc Day, we look back at how the foam clogs found their cool
Posted on
23 October 2019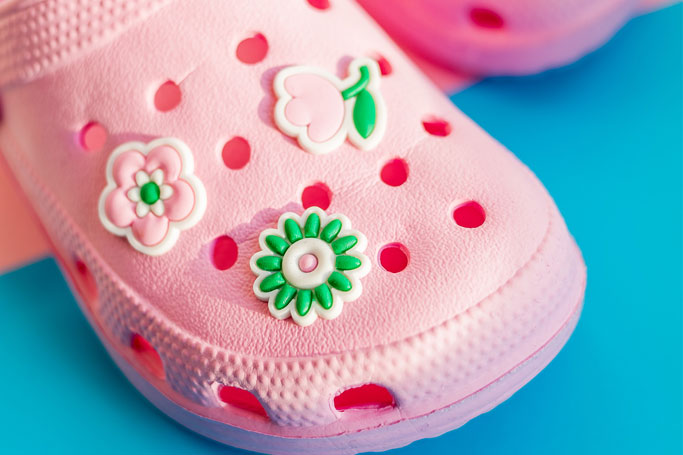 Has there ever been a shoe more divisive than the Croc?
Ask the average person how they'd feel about sporting a pair of the clunky clogs and their response will likely fall into the love or loathe categories – never in-between.
Balenciaga Crocs
Later the same year, Balenciaga became the next high-end label to jump on the Crocs bandwagon, debuting pink platform clogs covered in kitsch plastic charms on their spring/summer 2018 catwalk.