Inside Dua Lipa's Abu Dhabi Wardrobe
She wore one dress throughout her performance, and we loved it!
Posted on
26 February 2018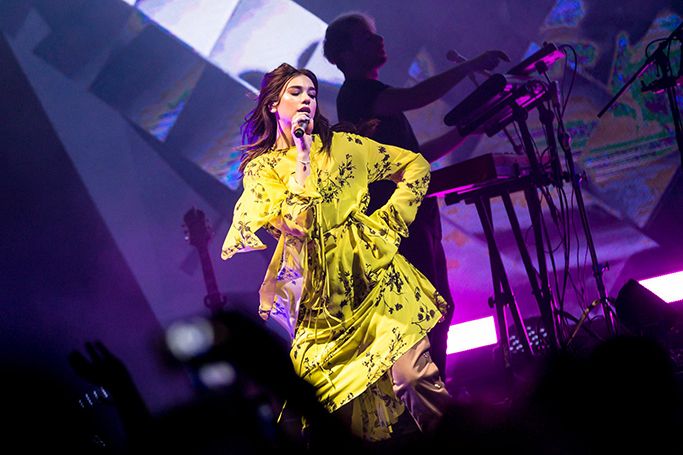 Image credit: Instagram/@flashentertainment
Dua Lipa's Abu Dhabi performance and style was Hotter Than Hell on Saturday night, as she entertained her Middle Eastern fans at the du Forum on Yas Island.
From her Versace robe backstage (taking tips from J-Lo's Dubai style?!) to her yellow kimono style dress with high platform white trainers, we have all you need to know about Dua Lipa's fabulous fashion during her Abu Dhabi performance, as well as everything else the New Rules singer got up to whilst visiting the UAE.
Last week Dua Lipa performed in the USA and won two Brit Awards in London, as the London born singer with Albanian parents is just 22 and already tipped for even more success in 2018 and beyond! Saturday night saw Dua Lipa's first concert in the UAE, as fans from the region were impressed with Dua Lipa's vocal ability, her quirky style and no dramatic wardrobe changes or over the top thrills, just pure entertainment.
As Dua Lipa's Self-Titled Tour was a massive hit in Abu Dhabi, the singer also had just enough time to explore the Sheikh Zayed Mosque and witness some of the treasures the Emirates has to offer!