Karl Lagerfeld x Kaia: A First Look At The Exclusive Capsule Collection
Paris meets LA in this stylish collaboration

All image credits: Karl Lagerfeld x Kaia
In January 2018 it was revealed that model of the moment, Kaia Gerber, would team up with iconic designer Karl Lagerfeld to create an exclusive capsule collection of ready-to-wear clothing and accessories –as finally we've been given an insight into the highly anticipated collaboration which is simply named Karl Lagerfeld x Kaia.
The Chanel designer has combined his Parisian chic aesthetic with Kaia's LA style, to create a cool girl collection of outfits for every mood. From athleisure wear to a metallic mini-skirt and even an elegant evening gown, the 68-piece line is the company's largest collaborative project and features a range of must-have pieces.
At just 16, Kaia Gerber (who is daughter of Cindy Crawford), has now collaborated with one of the most renowned designers in the world, as there's no stopping the talented teenager!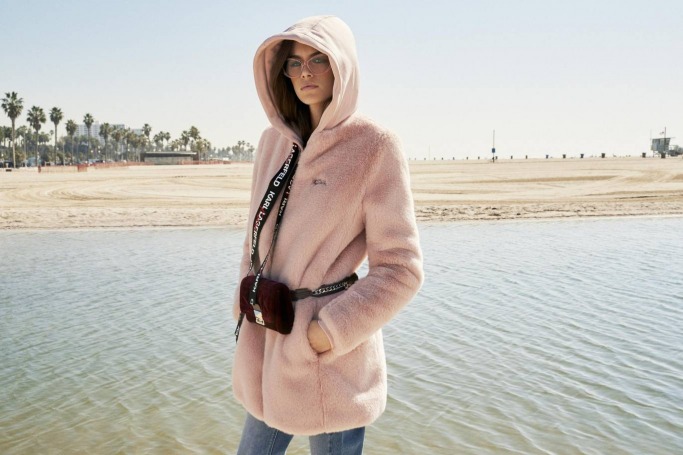 Not only does the collection feature a vast range of stylish clothes, but it also has a line of sought after accessories. From velvet bags to over-the-knee socks and embellished hats, you'll be spoilt for choice!
The duo's collection, will be released at the end of the month and later rolled out to international e-tailers –so keep your fashion eyes peeled for Karl Lagerfeld x Kaia to land in Dubai.