Kate Middleton Debuts An Edgier Look Dressed In Erdem
We LOVE this look on her!
Posted on
11 October 2018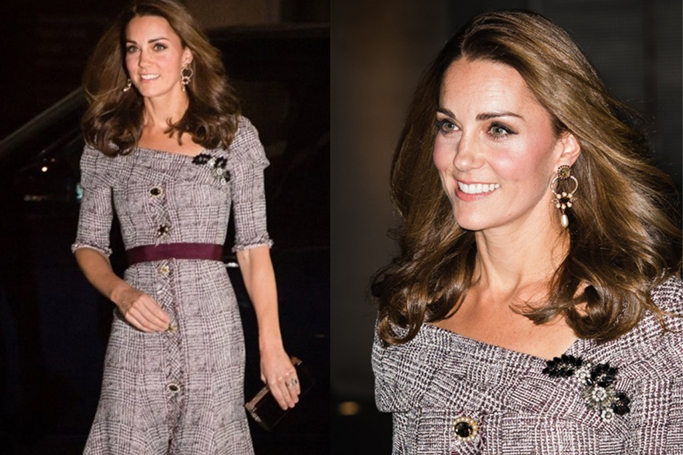 All image credits: Getty images
Meghan Markle isn't the only Duchess who can style an off-the-shoulder look, as last night Kate Middleton let out her inner fashionista in a gorgeous new dress from Erdem.
The Duchess of Cambridge arrived at the Victoria & Albert Museum in London to open the V&A's Photography Centre. For the artsy occasion, the Duchess opted for an edgier look than her usual prim and proper ensembles –and the result was stunning!
The dress featured bouclé-tweed, a burgundy belt and bejewelled embellishments, and was designed by British brand Erdem. From the button detailing to the flared skirt, the dress stood out from Kate's typical minimal palette, which made us love it even more…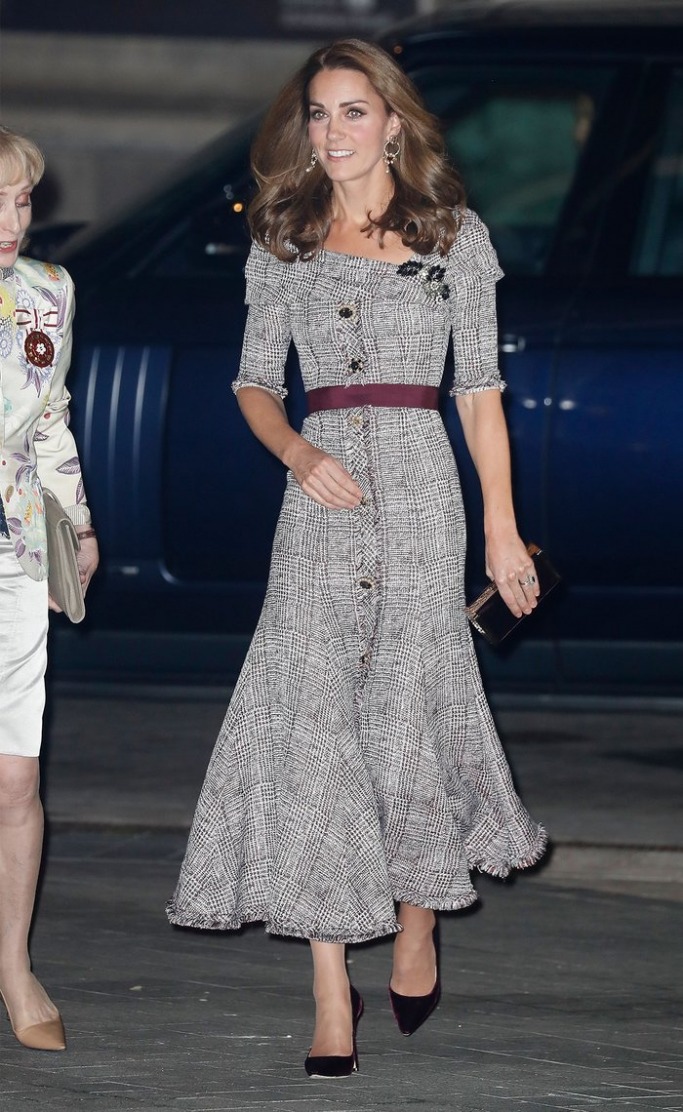 The Duchess of Cambridge styled the standout tweed dress with Jimmy Choo burgundy velvet pumps, and a Jimmy Choo box clutch. Kate added floral statement hoop earrings to the look that were also by Erdem, and also unlike her usual jewels. A royal in hoops –yes, this happened!
It was fabulous outfit that Kate Middleton is sure to recycle at some point, as the Duchess of Cambridge is back in the full swing of royal duties having returned from maternity leave last week.