Meet the Women Paving the Way Forward in Their Industries
We're inviting you to join us at a special IWD luncheon, in partnership with Nine West
Posted on
6 February 2020

Pictured: Kelly Lundberg (L) / Lucy Chow (R)
Celebrate International Women's Day this March at this special luncheon.
For International Women's Day (IWD) this year, we're celebrating female innovators and we want you to join us. There'll be inspiring speakers, networking opportunities, prizes, giveaways, and a delicious lunch to enjoy.
Happening on Sunday 8th March, 2020 at the luxurious Emerald Palace Kempinski Dubai, be part of this special event where you'll have the chance to connect with other remarkable women and amazing brands.
In partnership with Nine West and Kaya Skin Clinic, the event will feature a panel discussion with inspiring women, a fun styling workshop for the everyday working woman, and plenty of opportunities to snag amazing prizes and giveaways.
Tickets are just AED 150 per person and include a delicious lunch, held between 12 pm and 3 pm. Buy yours now to secure your place, and join us this IWD as we celebrate.
Meet the panel
Joining us on 8th March for IWD will be Dolores Al Shelleh. As the manager of Bedayat Business Incubator in The Sustainable City in Dubai, Dolores works closely with their team to raise awareness for climate action, gender equality and the importance of sustainable cities and communities.
She's the first Jordanian woman to summit Mt. Everest, the first Arab woman to scale Mt. Everest from the North-east ridge and the second Serbian woman to complete the mission. To add to her impressive feats, Dolores was the first Arab to summit Mount Manaslu, the world's 8th highest mountain, and she summited Mt. Mera Peak, Mt. Kilimanjaro, Mt. Elbrus, and completed a winter mountaineering course in the Alps.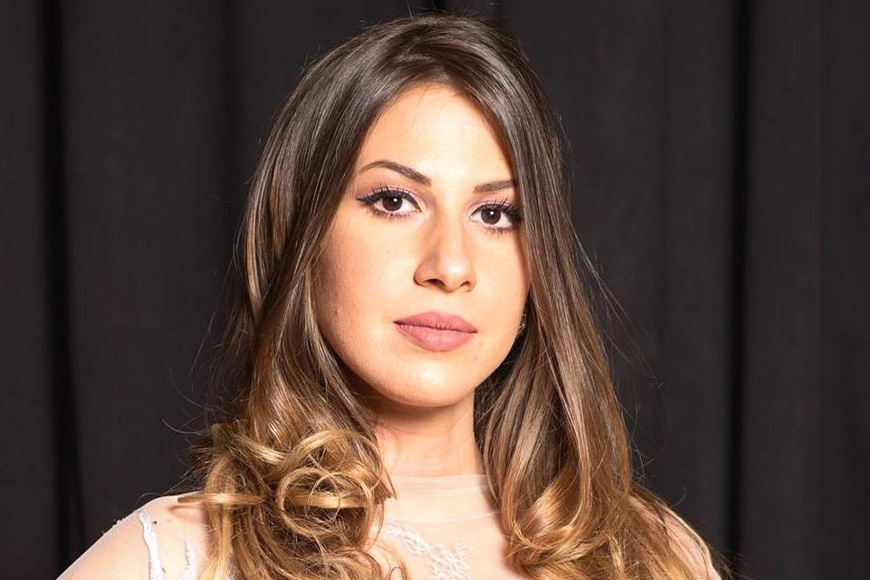 Pictured: Dolores Al Shelleh
Alongside Dolores, Dubai-based Kelly Lundberg (pictured above) will be speaking on our IWD luncheon panel. She is one of the most diverse business entrepreneurs to have emerged out of the styling world to date. Gaining notoriety as a celebrity stylist, she has since propelled herself to an Award-winning Business Owner, Business Mentor, and International Speaker.
Lundberg garners an ever-growing loyal following across several social media platforms, from which she shares her business knowledge, style advice, and tools for self-empowerment.
Lucy Chow (pictured above) will be joining the panel, a woman who is focused on the innovation space, both in terms of supporting founders and as an investor. She is a Director of WAIN (Women's Angel Investor Network) and the Investment Committee, World Business Angel Investment Forum (WBAF) Start-Up Fund. She is also an investor with NextWave Ventures and the Founder Institute, both based out of the US.
Recently Lucy was honored to be a Judge for the GEMS Global Innovation Challenge (student entrepreneurs), the MIT Enterprise Forum Pan Arab & Challenge 22 Prize (an innovation award that promotes creativity in the Arab world), Gulf Customer Experience Awards and the Annual SpeakFluence Cup.
During her 13 years in Dubai, Lucy has garnered a strong reputation for originating business-focused events that target captains of industry, as well as trendsetters in the UAE through her firm, The Elements Group.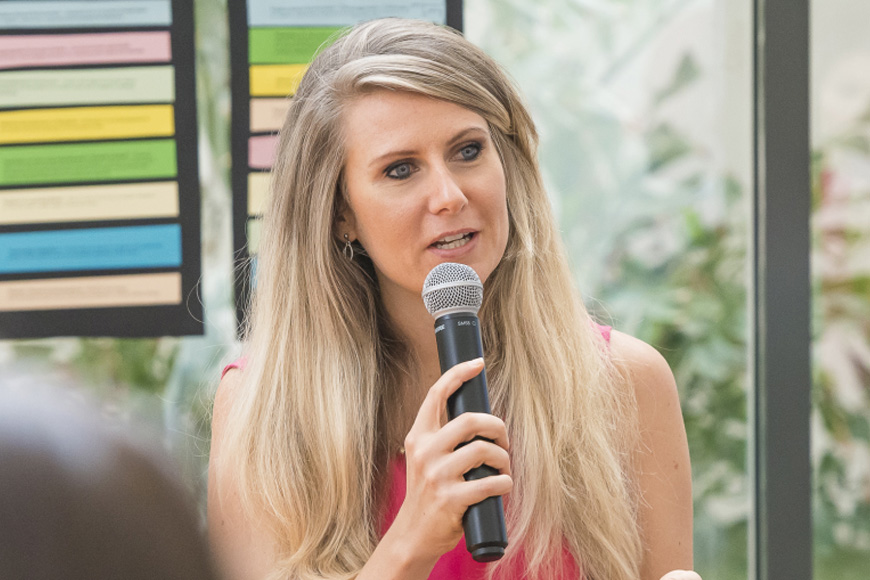 Pictured: Zeta Yarwood
Zeta Yarwood is an Executive Coach helping leaders across 4 different continents perform at their best. Partnering with multinational companies such as Credit Suisse, Hilton Worldwide, WSP, Engie and Cadbury's, she also increases employee motivation and engagement through her interactive workshops and individual coaching programmes. Considered a leading coach in the Middle East, she has been featured in over 20 publications worldwide and asked to sit on panels for TimeOut Dubai, Women@Work, London Business School, and Dubai Lynx. She is also the ambassador career coach for Women@Work – a recruitment agency helping women thrive in the workplace.
With over 10 years' experience in coaching, management, and recruitment, Zeta understands what it takes to experience happiness and success in our careers. Having completed her Marshall Goldsmith, Neuroleadership, NLP coaching certifications, she combines the methodologies learned, with the knowledge gained from her
Psychology degree, and 5 years of coaching experience to help others unlock their potential. So they can experience even greater success in all they do.
Outside of her core expertise, Zeta is also passionate about improving the quality of life for people in underdeveloped countries. Speaking at the Global Advocacy for African Affairs "International Forum on Women and Sustainable Development" in 2018 and 2019, Zeta is honoured to now sit on their Board of Advisors.
How to get involved
When: Sunday 8th March 2020
Where: Emerald Palace Kempinski Dubai
Timings: 12 pm to 3 pm
Price: AED 150 per person
Tickets: Buy yours now