Neoprene Surfer Sandals are the Ugly Shoe Trend We're Going to See Lots More of this Summer
Festival footwear just got a lot more comfortable…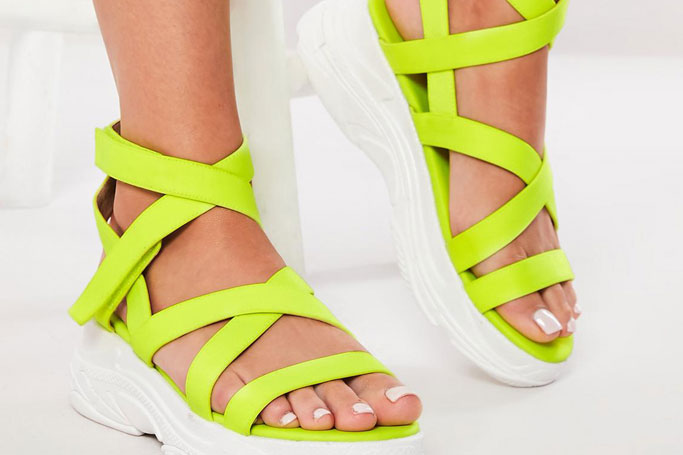 The ugly shoe trend isn't going anywhere.
If you thought you could retire your chunky Balenciaga-inspired dad trainers to the depths of your wardrobe, and slip into something more elegant now the weather's picking up, think again people.
SEE ALSO: 7 of the Best Lemon-Print Pieces on the High Street
Pairing a cute outfit with some chunky pavement stompers has been the big look of 2019 so far, but according to fashion experts, the dad sneaker is about to be eclipsed by its sandal successor.