Our Favourite Shops From The Garden At Fashion Forward Dubai
Because what girl can resist going shopping…
Posted on
31 October 2017

Fashion Forward returned this year with their 10th season of the ever-growing fashion event. Bloggers, fashionista's and designers flocked to d3 to enjoy runways, pop-ups, exhibitions, presentations, talks, and the after-party.
We saw it all at the event: big daring outfits, something for the brave and something for the conservative. The handmade outfits, and the outfits that rather shouldn't have been created…
This year's FFWD proved again that the accessories make the outfit, and what would a fashion event be without some shopping?
Here are our favourite shops from The Garden at FFWD:
#1 Charlotte Hudders
If you prefer your accessories and outfits to be truly unique to you, then you need to get in touch with Charlotte! She paints unique designs according to customer specifications on shoes, bags and clothes. She even did a special design on a leather jacket for her wedding!

#2 Duet Luxury
Duet Luxury has a range of bespoke range of handbags that will make a statement with any outfit! The designers Priyanka Baid and Shruti Bansal use an eloquent mixture of wood and leather to create bags are simply to die for!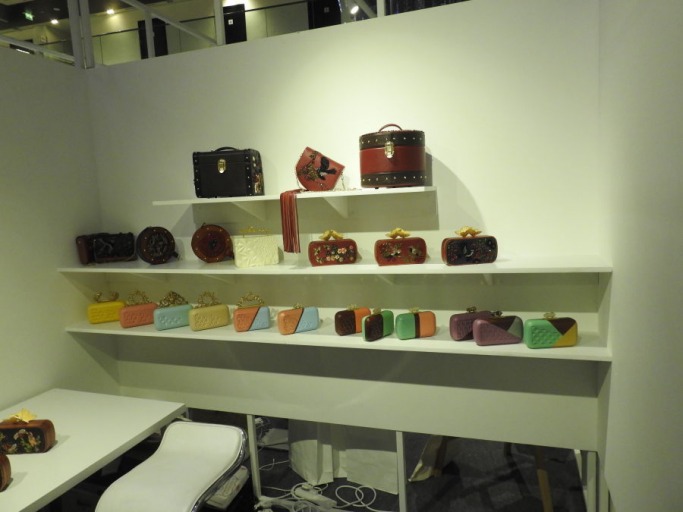 #3 Boom and Mellow
Not only was Boom and Mellow's stand covered in quirky remarks that immediately took hold of our humorous side, but their accessories are simply gorgeous! From eloquent pieces to add the subtle details to your outfit to bold pieces that will immediately catch your attention – they had it all.

#4 Maryam-Omaira
At first glance, this shop was eloquent and minimalistic, possibly even worth skipping, but once we walked closer, we fell in love! Maryam Omaira is a fashion designer as well but recently released the latest jewellery designs in her range 'The Fortress'. These palm tree inspired jewellery is fun yet classy and makes you want to take another look.

#5 NARINÉE
We couldn't help but stop at the Narine stand when we saw her hip earrings! If you like bold jewellery pieces that you can customise then you would love her designs. It is the final touch that you wear to an outfit to make it stand out. We might have even bought some for ourselves…