Raza Beig On Sustainable Fashion In The UAE
#iamsustainability
Posted on
6 November 2017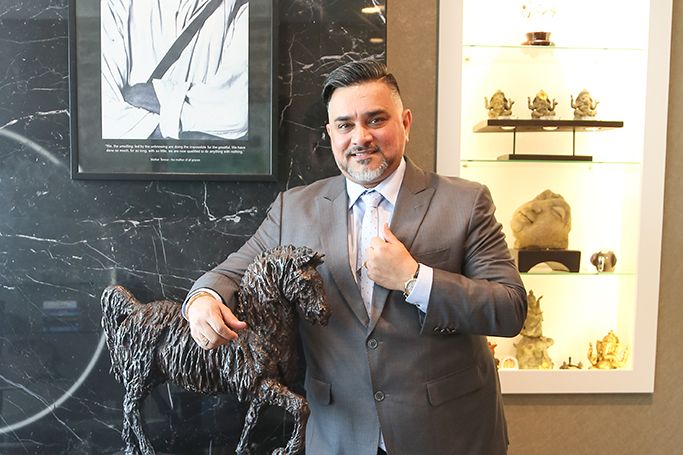 It's no longer a secret that the fashion industry is the second largest industrial polluter, second only to oil. With the industry accounting for 10% of global carbon emissions, fashion has developed a negative image that it is determined to fight back against.
With an influx of new sustainable fashion labels being launched into the market, established brands such as the Middle East's largest fashion retailer – Splash, have also started to install new methods into their production, in an effort to reduce waste, pollution and overproduction.
However, we wanted to investigate if the apparel industry really does accept responsibility for its impact on the planet or is eco-friendly fashion just another trend that the industry is manipulating for publicity?
ewmoda had the privilege of spending time with Raza Beig, Director of Landmark Group and CEO of Splash, ICONIC & Landmark International, as we discussed his opinions on eco-friendly fashion and the inspiration behind Splash's own sustainable collection #iamsustainability.
What does this mean for sustainable fashion in the region?
In our interview with Raza Beig he continued to use the word "responsibility" as he evidently recognised the obligation he has within the fashion industry. Splash are now the now the largest user of recycled Polyester in the Middle East. For Bieg it is not just a trend but an adjustment the brand had to make.
Splash is spreading awareness of sustainable fashion in the UAE to their customers, with labels guaranteeing sustainability and the hashtag #iamsustainabilty printed on the wall of their stores. They are also promoting a message to their competitors, as Beig reveals "we want not only splash, but almost everyone who is competing with us to have the same the feeling [on sustainability] they should work on it to make the region more eco-friendly."
Although there is still a lot of work needed to make fashion environmentally friendly around the world, this is definitely a huge step forward for sustainable fashion in Dubai!