Saudi Princess In The Driver's Seat: Why This Vogue Cover Is Causing Controversy
Here's the political debate behind Vogue Arabia's June Issue…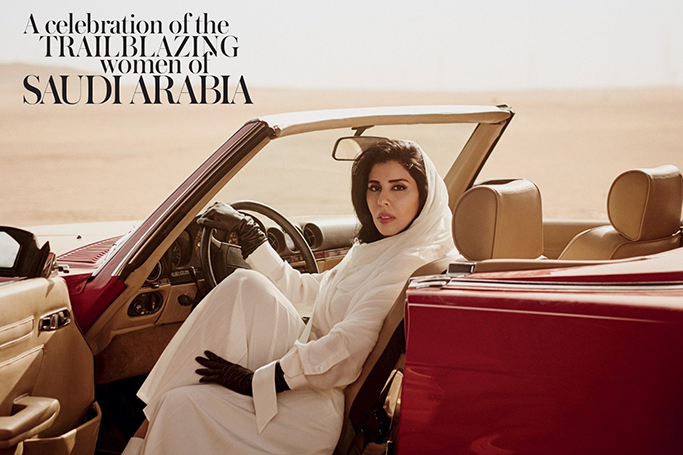 Image credits: Vogue Arabia/ Boo George
Vogue Arabia's June front cover is creating conversation, and it's not about the fashion! Princess Hayfa bint Abdullah Al Saud is featured glamorously in the driving seat of a car just outside of Jeddah, with the ban on women driving in the Kingdom due to be lifted on 24th June.
The magazine issue is dedicated to the "trailblazing" women of Saudi Arabia, however it has received backlash with no mention of the jailed activists who campaigned for women to be allowed to drive. Social media has, therefore, photo-shopped the faces of the activists in the place of the Saudi Princess, after a dozen prominent activists were arrested last month just weeks before the ban on women driving is to be lifted.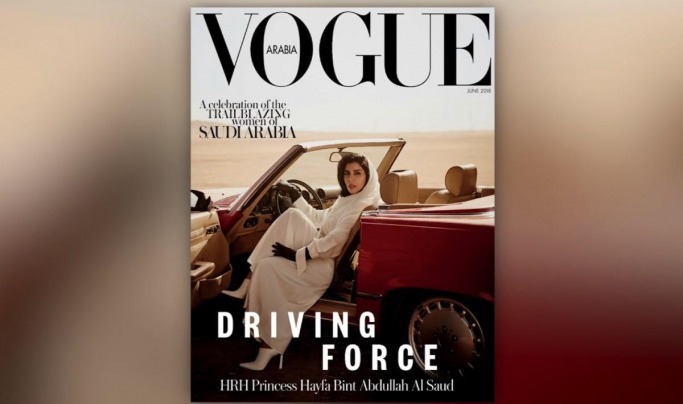 Vogue Arabia/ Boo George
With major changes in KSA for women, such as the criminalising of sexual harassment and the reopening of cinemas, the cover does magnify the current social reform in Saudi Arabia. The bold statement of placing the daughter of a former king behind the wheel of a red convertible, dressed in stiletto boots and a white abaya, with her hair peeping through, has made history –in a dramatic fashion.
Yet, as the daughter of the late King Abdullah, Princess Hayfa has caused controversy by being on the front cover. As, some believe the Saudi Princess is not a fair representation of women in the Kingdom who have risked their life and freedom to lift the bans in place.

Vogue Arabia/ Boo George
Her Highness told Vogue Arabia: "In our country, there are some conservatives who fear change. For many, it's all they have known. Personally, I support these changes with great enthusiasm."
The controversial cover illustrates that fashion magazines can still create a political debate, as the heated discussion continues on whether this is a celebration of cultural reform in Saudi or a misused statement which is not reflective of women who campaigned for the changes…

Vogue Arabia/ Boo George