From Victorian Chic To Bucket Hats: 6 Fashion Trends Seen At Coachella
Everyone from Kylie Jenner to Selena Gomez made the trip to the Californian desert.

This weekend saw the first instalment of Coachella 2019 – the Californian music festival that sees big names onstage and arguably bigger names in the crowd. Celebrities flocked to the festival outside of Palm Springs to watch the likes of Ariana Grande, Childish Gambino and Janelle Monae perform, and it's all happening again next weekend.
Festival season might seem quite far off for those of us in the UK and Ireland, but looking at what people are wearing to Coachella can give us inspiration for our own summer wardrobes, and nod towards what the coolest festival fashion trends might be.
Here are some of the biggest looks to come out of Coachella so far…
5. Oversized Outfits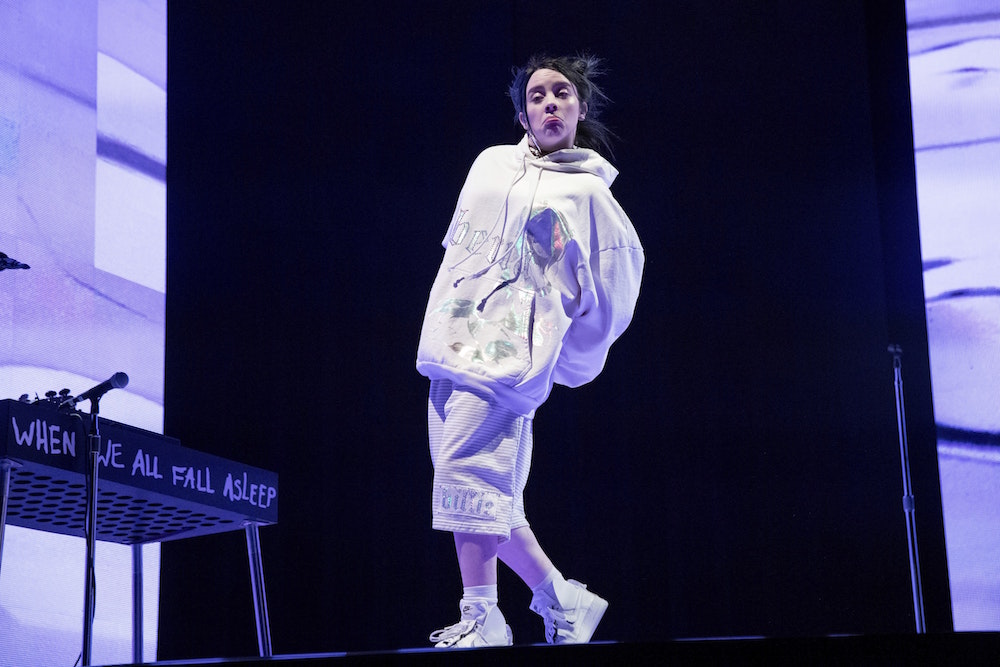 High-waisted short shorts are basically mandatory at Coachella, where you'll see them on every second person. However, there was a new style of shorts seen this weekend – still high-waisted, but longer and skin tight.
Models like Romee Strijd and Olivia Culpo were seen in them, but we're not sure how great they'd look on everyone – they might be a bit too much of a Nineties throwback.