Vote Now: Amal Clooney Or Cardi B In This Alexander Wang Coat?
A human rights lawyer vs. a rap star, but who wore it better?!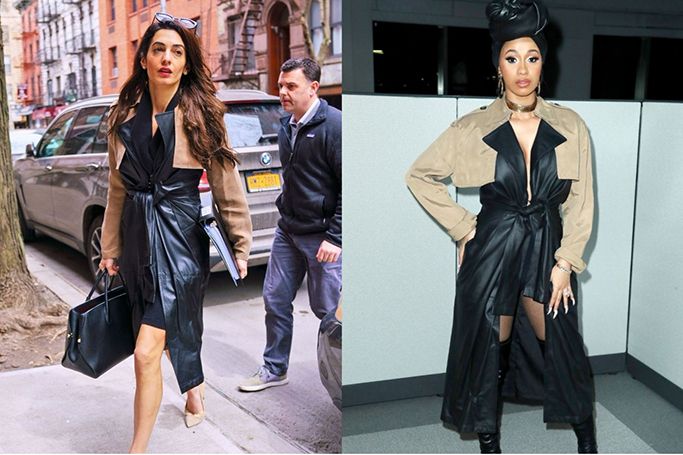 Image credit: Getty images/Instagram
We often take inspiration from Amal Clooney's smart-chic wardrobe which defines power-dressing and sophistication, whilst we look to Cardi B for trend setting statements and street style flair, but we didn't expect the American rapper and the Lebanese-British barrister to wear the same coat!
Still, they both own the Alexander Wang leather trench coat in different ways and styles. Amal Clooney was spotted in the now must-have coat whilst on the streets of New York, as she paired the trench with a black dress and skin-tone stilettos.
Cardi B, on the other hand, first wore the trench in February at New York Fashion Week, with fishnet tights, over-the-knee boots and a leather turban. As both outfits worked equally well, despite their differences!