Where to Shop the Sparkly Diamanté Hair Clips Celebs Are Loving RN
Jewelled hair slides are a summer must-have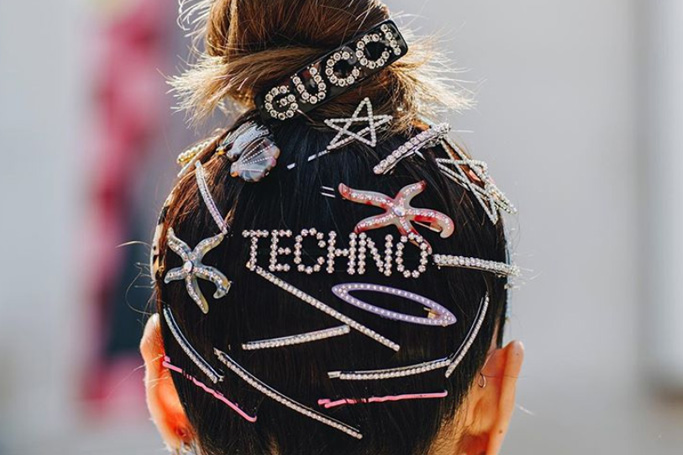 Image credit: instagram.com/cgstreetstyle
Prancing and dancing on stage with hair extensions practically down to her knees, Ariana Grande needs to make sure her uber-long tresses don't get in the way while she's performing – but not just any old hair clips will do for the world's foremost pop princess.
No sir, which is why the 7 Rings singer kept her locks looking neat on her recent Sweetener tour, with Kitsch's bling-tastic Rhinestone Snap Clips, part of a collaboration with hair stylist Justine Marjan.
#1 Faux Pearl & Rhinestone Letter Hairpins
Review: "So cute, I love them! And they're brilliant value compared to others on the market."
#2 Rhinestone Engraved Hair Snap Clips
Review: "Cute and glamorous all at the same time. True to size and I love them."
#5 Large Rhinestone Engraved Snap Clip
Review: "It's really pretty and doesn't look cheap at all."
#6 Rhinestone Engraved 'Drippin' Hairpin
Review:" Love it so much, OMG! I've seen these on IG fashion pages for more and this was so cheap and such good quality for the price. It's so sparkly - I definitely recommend."
#7 Colourful Rhinestone & Gemstone Engraved Hairclips
Review: "These are very pretty and look exactly like the photo!"
We do hope you love what we suggest. But just so you know, we collect a share of compensation from the links on this page. Prices are accurate and in stock at the time of publication.