Your Guide To The Dubai Shopping Festival This Year
As the sale season descends upon Dubai, here's what you should know
Posted on
11 December 2018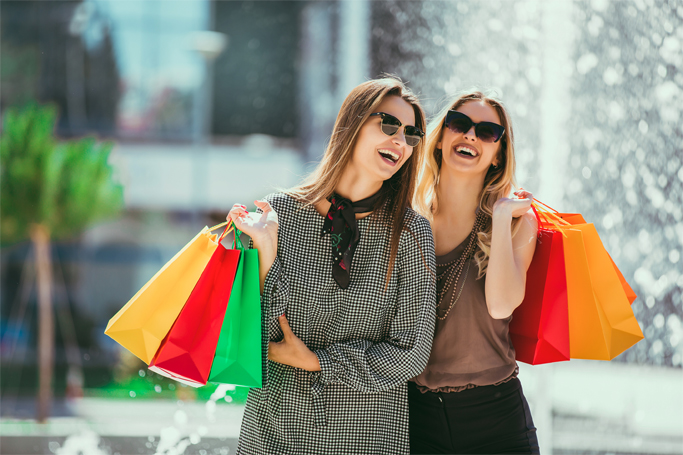 For those who wait till the sale season in Dubai, you'll be elated
The sale shopping season around the city truly does take off the zeros from your total amount – making it a memorable shopping experience.
No matter how little or big you spend, the shopping festival is beneficial for everyone in Dubai.
And this year, there's more to benefit from!
So far 700 brands at 3,200 outlets across Dubai will be taking part in the Shopping Festival this year from December 26, 2018 to February 2, 2019.
You can expect between 25 to 75 percent off at all 700 brands.
Shoppers will also be able to enter raffles, promotions and competitions at all outlets to win big prizes.
12 hour super sale
To begin the Dubai Shopping Festival on a high note, the city-wide event will kick off with a 12 hour super sale with up to 90% off on fashion, beauty, homeware and lifestyle in these locations:
1. Mall of the Emirates
2. City Centre Mirdif
3. City Centre Deira
4. City Centre Me'aisem
5. City Centre Barsha
6. City Centre Al Shindagha
This limited super sale will start midday on Wednesday, December 26 and ends at midnight – 12 hours in total only to shop till you drop.
More sale every weekend
And if that wasn't enough to get you running to your ATM, every weekend from December 27 onwards, there will be more bargains on specific products.
Details of these products will be released a day before and the products will only be available at one specified shopping location.
These bargained products will be up for grabs every Thursday, Friday and Saturday from 10 am until stock lasts – so keep an eye out for these extra bargained items.
More prizes
If saving money on products wasn't a gift on its own, shoppers can also enter various raffles and competitions for chances to win big prizes, including:
AED150,000
An Infiniti QX50 car
A Nissan car
A grand cash prize of AED500,000
To sum up
Basically, start saving money now to buy more and more at Dubai's Shopping Festival this December because sales will start SOON.
What goes through everyone's mind when they shop: