The 5 Most Expensive Homes In Dubai
Start counting the zeros
Posted on
13 February 2017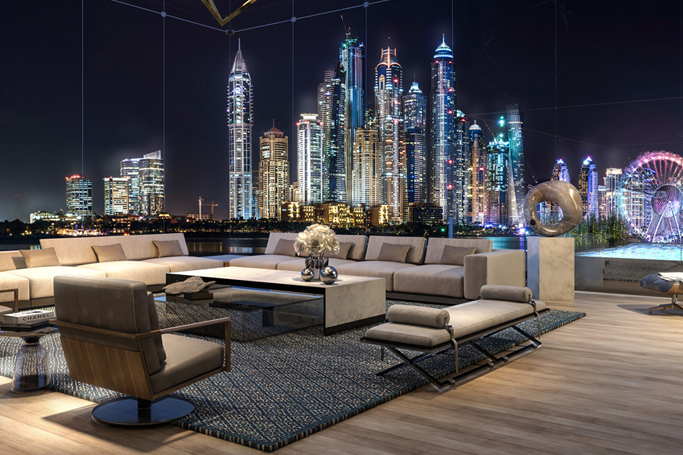 image credit: omniyat.com
The world might pick on its air of unpredictability and cut-throat insecurity — but Dubai stands proudly with its unabashed display of opulence. The air ALWAYS stays positive — for those with deep pockets.
The cosmopolitan city is home to the tallest building in the world, the second most expensive hotel in the world and one of the most lucrative real estate markets. The city hosts a wide variety of luxury compounds, apartments, and penthouse mansions that can rival NYC.
If you have a lot of money lying around, preferably millions, then scroll down to see 5 most expensive homes in Dubai.
5. MAG 214, Jumeirah Lake Towers — AED 80 million
According to https://www.luxhabitat.ae/ This 18000 square-foot bohemian style penthouse is for the eclectic souls who prefer creativity. Decorated like a royal palace, the 6 bedroom home includes a marble-finished kitchen equipped with latest appliances, 6 walk-in closets and unlimited access to MAG 214 building's high-end amenities including a private jacuzzi, private sauna, private gymnasium and private games room.
4. 5 Bedroom Penthouse in the Burj Khalifa — AED 102 million
If you're not afraid of heights then the largest penthouse in the tallest building can be your dream abode. This custom penthouse covers two stories and provides a breath-taking view of the city. For a whopping $27.7 million, the lucky (and wealthy) owner gets 5 bedrooms, a study, two kitchens and a free access to Burj Khalifa's amenities.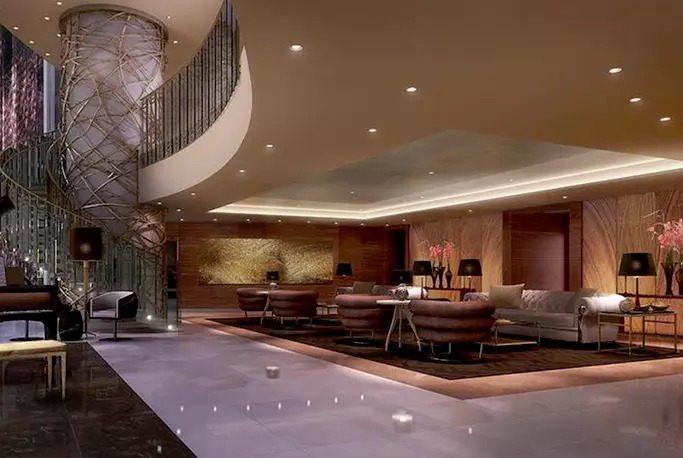 image credit: therichest.com
3. 8 Bedroom Emirates Hills Villa — AED 128 million
The Beverly Hills of UAE – Emirates Hills is matching up to its counterpart's name. The third most expensive home in Dubai is a 32000 square foot of 8 bedroom villa with its personal cinema room, gym, library and a pool. The villa is tastefully done in marble and wood interiors.
2. 10 Bedroom Emirates Hills Villa — AED 179 million
Forget the usual high-end luxuries such as spa, gym or outdoor kitchen. According to the details given on https://www.luxhabitat.ae/ Dubai's second priciest property is a 10-bedroom home, the size of a small factory — 32,200 square foot to be exact. The palatial abode is a whitewashed villa with a majestic entrance, a large lounge area, private terrace and a state-of-the-art gym comes with a TV and a shower!
A large basement includes two more double bedrooms and two twin bedrooms as well as a TV room with vintage memorabilia and designs with access to a sunken garden — makes it worth $27 million!
1.ONE at Palm Jumeirah — AED 181 million
Dubai's priciest property is tagged at a bank-busting AED 181 million ($49 million) and it's not even built yet! The swanky penthouse will be a 25000 square feet of pure luxury with 7 bedrooms, 8 bathrooms, a 16,000 square foot terrace in an invite-only building called One at Palm Jumeirah.
A project by Omniyat, the building itself will include all high-end amenities including - a state of the art gym, swimming pools, kids area, library, salon and the list continues. The property is expected to be completed in 2017.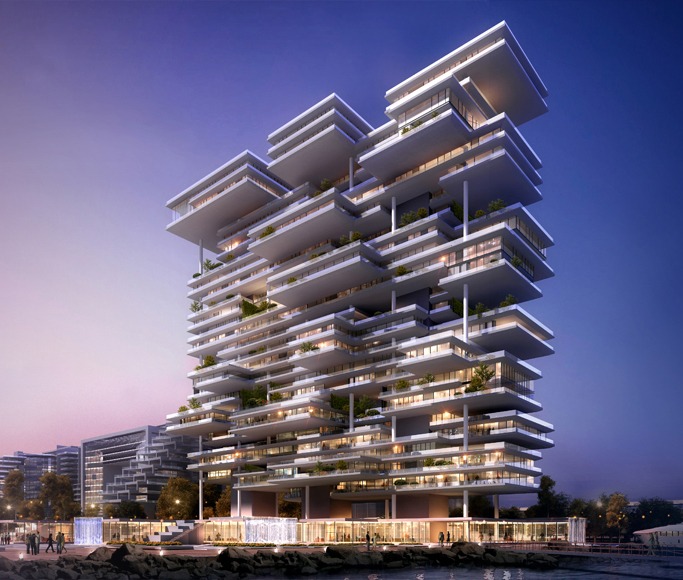 image credit: omniyat.com