6 African Artists You Don't Want To Miss at Art Dubai 2020
As the annual celebration of unique art returns this March, here are six Art Dubai Residents you should not miss
Posted on
16 February 2020

Tizta Berhanu "Sweet", 2019 (L) | Tonia Nneji, "Night Series (2)", 2019 (Centre) | Gideon Appah, "Untitled (Diptych)", 2019 (R)
UPDATE (03.03.2020): Art Dubai has been postponed to a later date with a more Dubai-focused theme. Stay tuned for updates!
Spotlight on Art Dubai's Resident artists this year
The 2020 run of Art Dubai returns this March 25 - 28 at the Madinat Jumeirah Conference & Events Centre with an eclectic collection of art from 500 diverse artists from 39 countries.
Art Dubai's Residency programme is also making a comeback, with its third edition focusing on the artistic talents of the African continent, curated by Johannesburg-based Kabelo Malatsie. Supported by A.R.M Holding and Tashkeel, the programme has long been inviting a variety of dynamic talents and skills to the UAE for a Dubai-based residency, offering the chance to explore as well as engage with the nation's local art and culture scene.
Six African Residency artists will illustrate a broad spectrum of styles, developed within their specific artistic backgrounds, culture, and socio-political environment, providing Art Dubai visitors with a unique opportunity to gain insight on contemporary and modern art from the region.
SEE ALSO: Your Essential Guide to Art Dubai
Curator Kabelo's approach this year looks at "why some people naturally work on the left, or why/if being left-handed means you have a natural disposition to seeing the world in relation to your left-handedness... how we pick out certain colours and experience colour, how our individual and collective experiences creates biases in how we see and experience the world."
Meet Art Dubai's Residency artists...
Gideon Appah
Ghania-based mixed media artist Gideon Appah draws his inspiration from personal experiences of living in the capital of Accra.

Gideon Appah, "Untitled (Diptych)", 2019, represented by Gallery 1957
In his more recent projects, Appah illustrates his upbringing through collaged layers of posters, photos, and prints that link to his family history and relationships.
As a man who grew up in a large family, his works are a reflection of a life lived so far with strong emotional bonds and folklore.
Wallen Mapondera
Zimbabwean artist Wallen Mapondera uses livestock imagery to explore social and societal relationships. Wallen received formal art training at the National Gallery School of Visual Arts and Design from 2005 to 2007 and is currently completing his masters degree in Fine Art from Rhodes University in Makhanda, South Africa.
Wallen Mapondera, "Tales from the Dumpsite", 2017, represented by SMAC
In 2015, the artist was the proud recipient of Zimbabwe's prestigious National Arts Merit Award, in recognition of his outstanding achievements in arts and culture.
Tizta Berhanu
Ethiopian-born Tizta Berhanu is always experimenting and searching for new ways to express her voice in her art.

Tizta Berhanu, "Sweet", 2019, represented by Addis Fine Art
Previously a full-time studio artist, Berhanu is currently an Art Dubai Resident who incorporates human emotions of love, hate, and sadness in her work.
Yadichinma Ukoha-Kalu
Nigerian experimental artist Yadichinma Ukoha-Kalu makes use of varied mediums, such as film, painting, photography, sculpture, and digital media to craft conceptual and thematic pieces.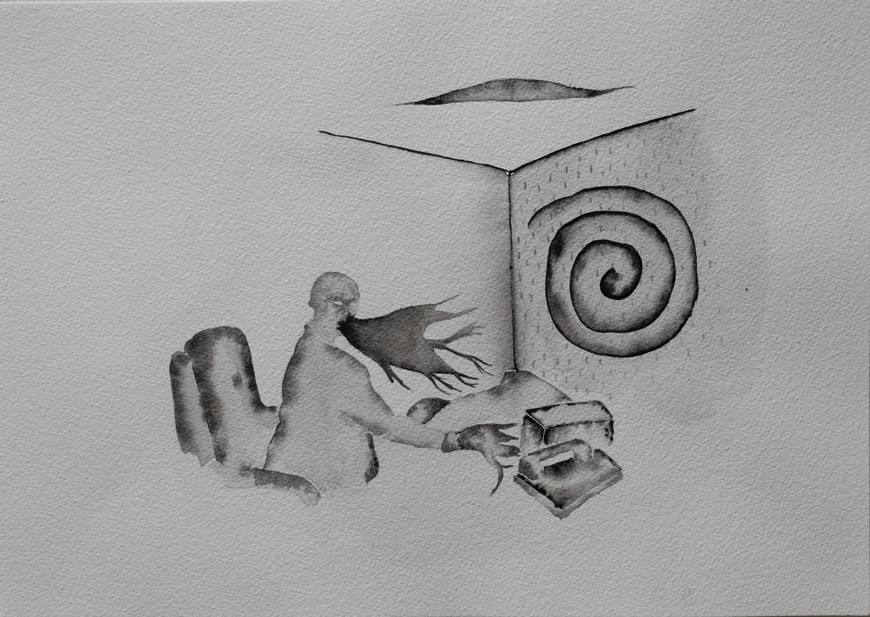 Yadichinma Ukoha-Kalu, "At Work", 2019, represented by Arthouse – The Space
Her artistic approach is perpetually in the process of re-invention, as Yadichinma finds the theme of "change" as a foundational aspect of her projects and style.
Longinos Nagila
Kenya-based experimental multimedia visual artist Longinos Nagila's work centres on video art and digital imagery. His deep love for early cinema, as well as classic black and white photography, is reflected in his work.

Longinos Nagila, "Untitled I (Fictional Memory)" 2018, represented by Circle Art Gallery.
The artists blends together paint and transferred images on canvas and paper, in a bid to explore the implications of mass production, rapid urbanisation, and industrialisation.
Nagila's most recent work investigates the relationship between surfaces and shapes.
Tonia Nneji
Nigerian visual artist, graffiti artist, photographer, and art blogger Tonia Nneji hails from a family of traditional carvers who carved African totems and figurines for worship, influencing Nneji's interests in art.
She also a Visual Arts alumni from the University of Lagos, whose work addresses social issues, particularly health issues that negatively impact women and children.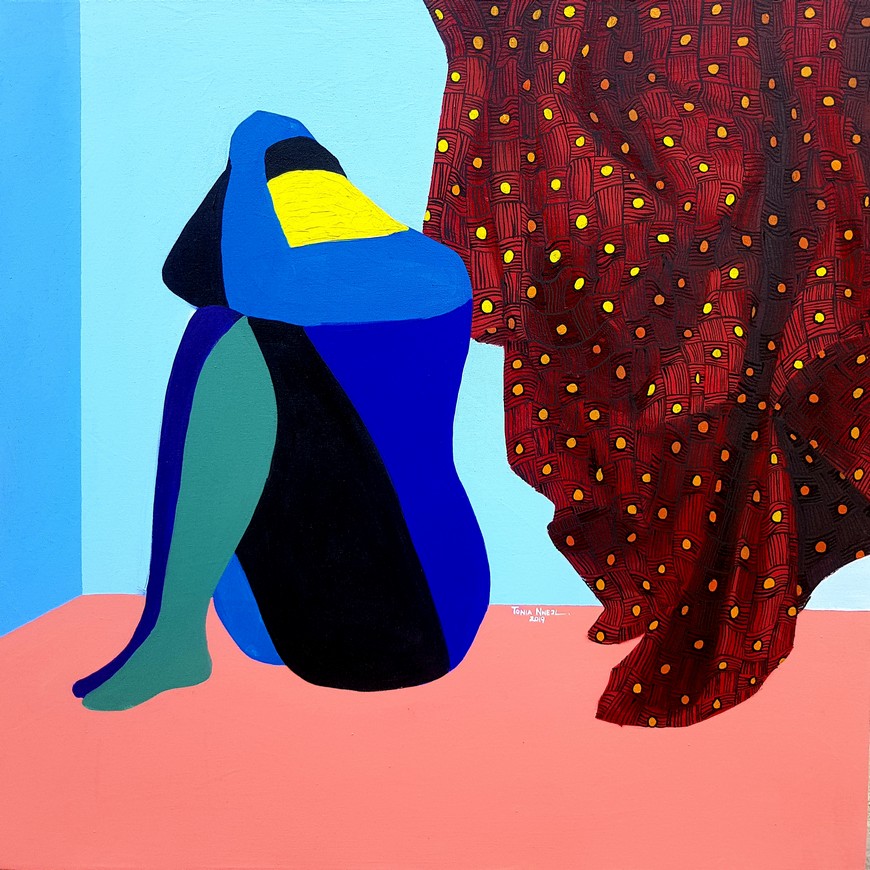 Tonia Nneji, "Night Series (2)", 2019, represented by Rele Gallery
Learn more about Art Dubai's Residency programme, here.
Book your tickets
Use our code EXPATWOMAN50 to enjoy a fabulous 50% discount when you buy your Art Dubai tickets online.
Regular single-day passes are AED 60 and three-day passes are AED 100. With our code, attendees can avail HALF OFF on any ticket category.
Children 18 years old and under, as well as university students with a valid student ID, are admitted free of charge
For more information, visit: https://www.artdubai.ae/