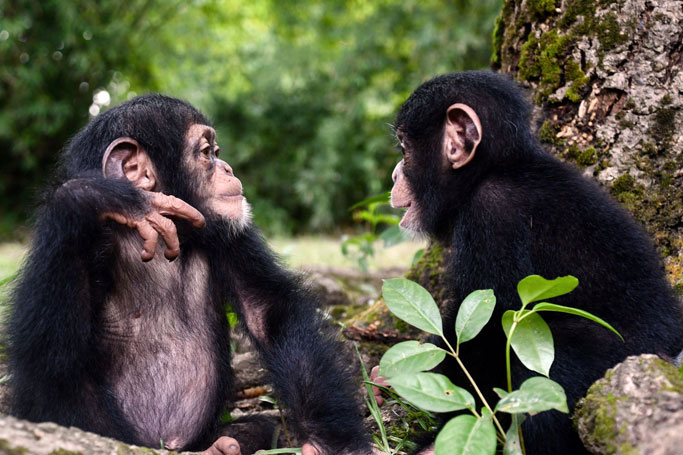 Sharing approximately 98% DNA with humans, chimpanzees are intelligent, emotional and have a sense of humour. They also, crucially, feel loss and pain.
In West Africa, bushmeat poaching and illegal pet trade have been catastrophic for the species, now classified as critically endangered in this region, and many baby orphans are left with nowhere to go.
Eager to give them a chance in life, Jimmy and Jenny Desmond have turned their Liberian home into a rescue centre, where they now care for 21 chimps.