Style On Tour: Lady Kitty Spencer In The Dubai Desert
Princess Diana's niece travelled to the Middle East, as here's a look inside her trip
Posted on
18 October 2018

All image credits: Instagram @kitty.spencer
Lady Kitty Spencer has been the face of luxury fashion house Bvlgari since May, as this week the model and aristocrat was in Dubai to launch Bvlgari's new diamond collection Fiorever at an exclusive party.
Like all Dubai tourists, Kitty Spencer made the most of her whirlwind stop in the Middle East by heading into the Dubai desert for a photoshoot at sunset. Showcasing Bvlgari's newest gems with a pair of rose-tinted shades, Kitty looked stunning against the backdrop of sand dunes and clear sky.
Kitty's stay in the Emirates was short and sweet, having just landed in Australia. Yet, she captured her time in the UAE beautifully, as here are the pics from her Dubai trip…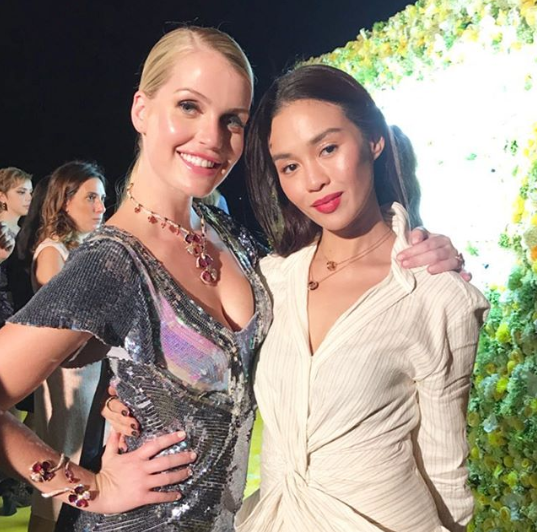 Instagram @duangposh
Who is Lady Kitty Spencer?
Lady Kitty Spencer is the niece of the late Princess Diana, which makes her the first cousin of Prince William and Prince Harry. She attended Prince Harry's royal wedding in May in a striking green ensemble –which was arguably one of the stylish outfits of the day.
Kitty is a model, and has walked for power fashion houses like Dolce & Gabbana on many occasions. In May 2018 Kitty became the new ambassador and face of Bvlgari jewellery.