Things To Do In Dubai: January Edition
New Year, new Dubai...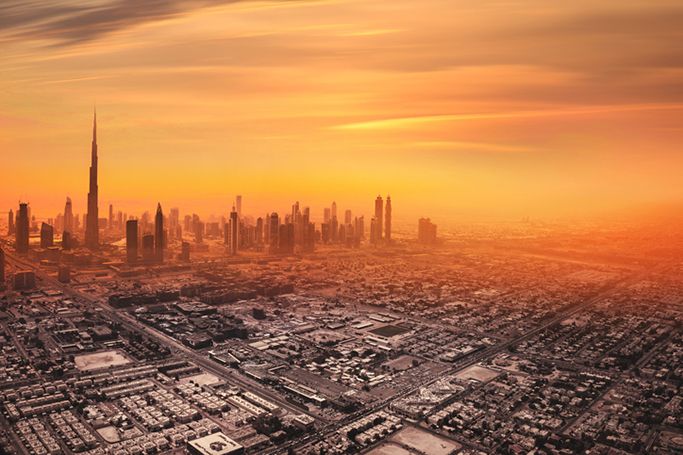 This is your monthly lifestyle and culture guide for things to do in Dubai, as we have all the dates and details that you need to start planning your Dubai calendar for January.
If you haven't already made your list of New Year's resolutions then maybe you should include discovering Dubai as one of them, as each month we'll be listing what you can look forward to in our home city.
From a month-long shopping sale, to theatre shows, outdoor cinemas and a new landmark, January in Dubai is full of new events and weekend outings that you won't want to miss. There's a special appearance from One Direction's Niall Horan in Dubai this month and for those of you focusing on your January health kick, the Standard Chartered Dubai Marathon is returning.
So get out your new diaries and start exploring Dubai this January…
Dubai Shopping Festival
January 1st to 27th
The annual Dubai Shopping Festival continues throughout the month, as you can still find discounts in Dubai malls, entertainment across venues, prizes and competitions. There are also fireworks displays every weekend in January, at The Beach, La Mer and Al Seef. Dubai definitely knows how to welcome in 2018…with a month of sales! For more details click here.
Visit the Dubai Frame
January 1st
Zabeel Park, open from 10am to 7pm daily, AED 50 for adults and AED 30 for kids
If you want to see from new heights in 2018 then travel to Dubai's newest landmark which is now open to tourists and residents after 5 years in the making. The Dubai Frame is a 150-metre-high structure, which has panoramic views of the city from its 100-square-metre glass bridge, making it the new way to see Dubai!

image credits: Dubai Metro
La Perle by Dragone
January 1st onwards
Al Habtoor City, tickets start ftom AED 420
La Perle created by Franco Dragone of Le Rêve fame, is Dubai's first permanent show which takes place daily. The show is a fusion of aquatics, aerial feats, mesmerizing lighting and performers, all inspired by Dubai's culture.
TORUK- The First Flight by Cirque Du Soleil
January 4th to 17th
Cirque Du Soleil, Dubai World Trade Centre, Dubai, from AED 295
This Avatar-themed touring Cirque Du Soleil show is full of acrobatics, puppetry and cinematic effects, as James Cameron's Avatar comes to life. Expect to be transported to a far-off land with lots of blue people.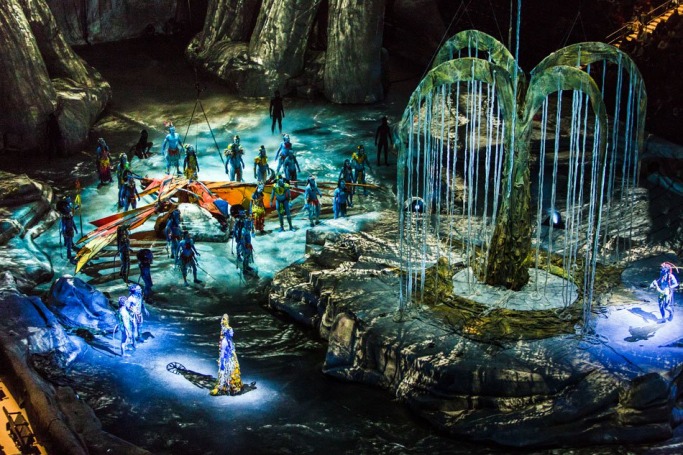 image credits: Cirque du Soleil
Ripe Market
January 5th to 26th
Zabeel Park, every Friday from 9am to 4pm
It's the season for Al fresco markets, as Ripe Market returns to Zabeel Park. From jewellery, fashion, crafts and organic, locally sourced fruit and vegetables, you can browse through a variety of stalls and enjoy shopping in the cooler weather.
Urban Outdoor Cinema
January 6th
Habtoor Grand, Dubai Marina, 7.30pm onwards, AED 75
This outdoor cinema returns in the garden of the Habtoor Grand Dubai Marina from January 6. Each week classic family-friendly films are shown on Saturday, Sunday and Monday. With food available from hotel's pizza restaurant, poolside lounge or pop-up bar!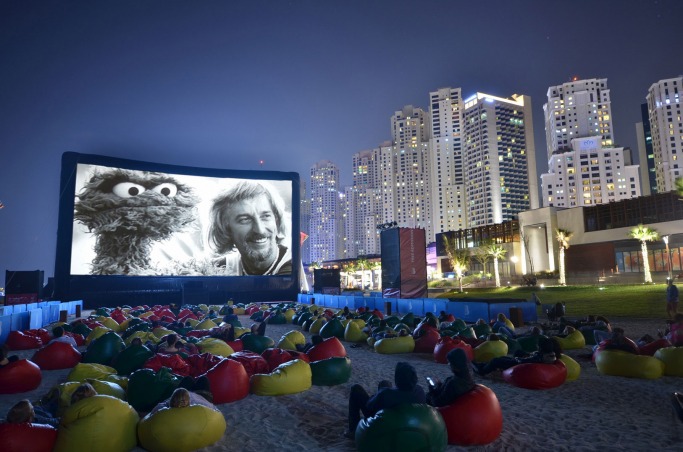 image credits: Urban Entertainment Dubai
Market OTB
January 11th to 20th
Burj Park, Sun to Thur 4pm to 10pm, Fri and Sat 10am to 10pm, free entry
This will be the fifth edition of Market Outside The Box at Burj Park, where there will be live music, dance and poetry, food stalls and trucks, a pop-up cinema and lots of local brands to shop. For more details click here.
Evita at Dubai Opera
January 22nd to February 3rd
Dubai Opera, Downtown Dubai, Mon to Thur 8pm, Fri and Sat 2.30pm and 8pm, AED 250
Dubai Opera will be showing a 12 day run of Evita, which documents the story of the First Lady of Argentina, Eva Peron. The emotional tale will feature songs by Andrew Lloyd Webber including the iconic "Don't Cry for Me Argentina".

image credits: whatson.ae
Boys of Yoga
January 25th to 27th
Aspect Tower, Business Bay, from AED 200
This three day event will be hosted by Michael James Wong as he tries to break gender stereotypes with an all-inclusive yoga programme. He will host workshops and masterclasses at Urban Yoga, as well as life coaching and motivational speeches.
Niall Horan at the Omega Dubai Desert Classic
January 25th to 28th
Emirates Golf Club, tournament tickets start from AED 175
The former One Direction singer Niall Horan, will be visiting Dubai in January to play golf! Fans will get the chance to see Niall Horan play in the ProAm competition alongside Rory McIlroy and he will also be attending the Friday night clinic.

image credits: Getty images
Standard Chartered Dubai Marathon
January 26th
Madinat Jumeirah, entry fees start from AED183
The perfect way to continue your January detox and start your 2018 health kick is the Standard Chartered Dubai Marathon. The race is split into three main distance categories: the 42km marathon, 10km road race and a 4km fun run, making participation accessible to all.