6 Exotic Ways To Eat Fried Chicken From Around The World
Our slogan for today: Friend Chicken For All.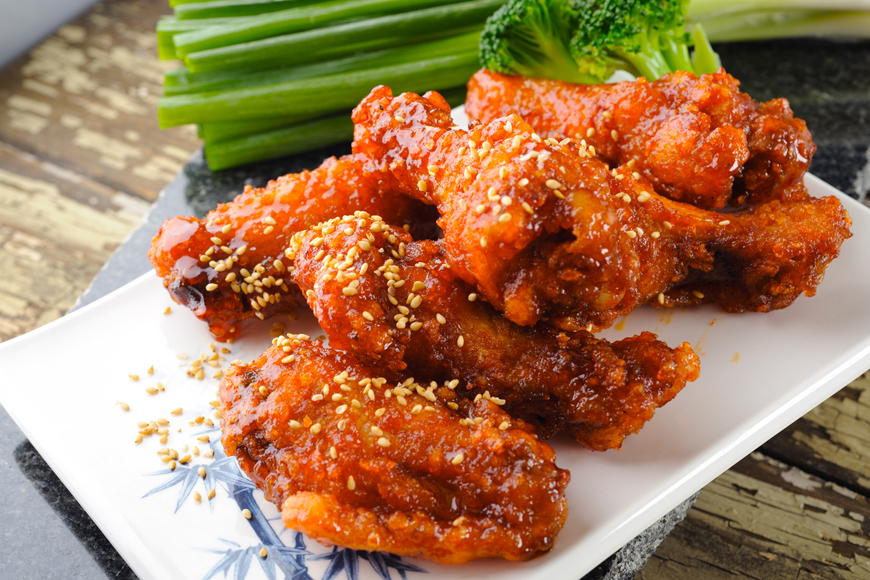 A broken heart, a depressing day or just a hungry stomach — there's nothing that a plate of piping hot fried chicken can't fix. May be that's our growling tummy speaking but honestly, you tell us — is there any other food that makes you feel SO GOOD about being alive? We think not.
And we're not alone in our 'Fried Chicken For All' slogan. From the US to South Korea to Thailand to Brazil, fried chicken is a favourite in every corner of the world.
See how this cooking wonder is eaten in various parts of the world.
1. Korea
One of those most famous and savoured form of fried chicken is the Korean Style Fried Chicken. It is fried twice to ensure a crispy and crunchy texture. Since the coating is not done by flour, it has a very thin and transparent crush. The crunch is mostly maintained by the chicken skin. It is dressed in a sweet-spicy sauce and flavoured with soy, vinegar, sesame seeds, oil and honey.

image credit: Pinterest
2. Brazil
The Brazilian fried chicken, called the "frango a passarinho" is cut into small pieces before being fried or flavoured. The coating is breaded with a mixture of flour or corn starch, making the chunks tender on the inside and crunchy on the outside. Topped with a mixture of toasted garlic, parsley, olives and olive oil and served with a chilled beer called chope gelada.

image credit: Pinterest
3. Japan
Japanese call it, "kara-age or Tatsuta-age." It is a light, non-greasy, and extremely crunchy form of fried chicken as rice flour is used as a base coating before being deep fried. The kara age is marinated with ginger juice, soy sauce, vinegar, Japanese rice wine and mirin, a Japanese sweet rice wine. They are cut into small pieces and topped glazed with sesame seeds and miso mayonnaise dressing.

image credit: Pinterest
4. Dominican Republic
The fried chicken is famous as Chicharrones de Polloin in the Dominican Republic. It's a Spanish blend and local blended version of fried chicken. It is one of those most consumed and famous cuisines of the Caribbean land. The chicken is marinated in lime and garlic, then coated in seasoned flour and fried. It is served with beans or potato wedges. We're booking a flight right now!

image credit: Pinterest
5. Germany
Although the German's are avid pork eaters, they have a distinctive way of enjoying fried chicken called, Schnitzel. The chicken is cut in small and round pieces and pounded heavily then thinly coated with crumbs and flour and deep fried in canola oil.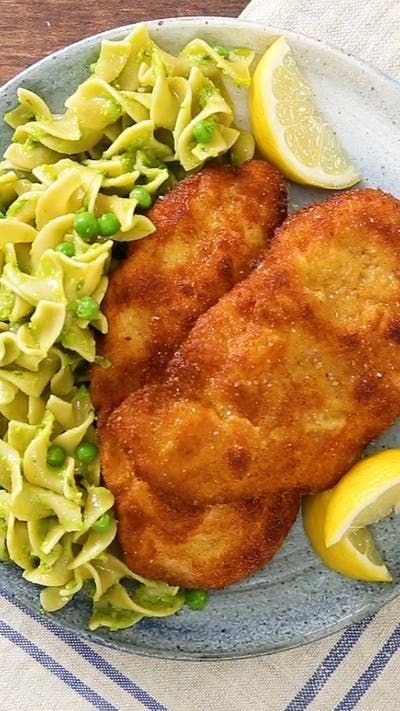 image credit: Pinterest
6. Senegal
The Senegalese chicken is seasoned with peanuts giving a nutty flavour in every bite. Herbs are used to flavour the chicken before deep frying it and is served with rice.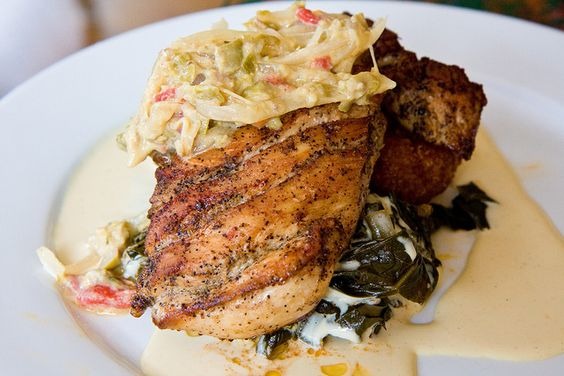 image credit: Pinterest