The Sushi Doughnut Trend is Weirdly Wonderful
Sushi + Doughnut = Happiness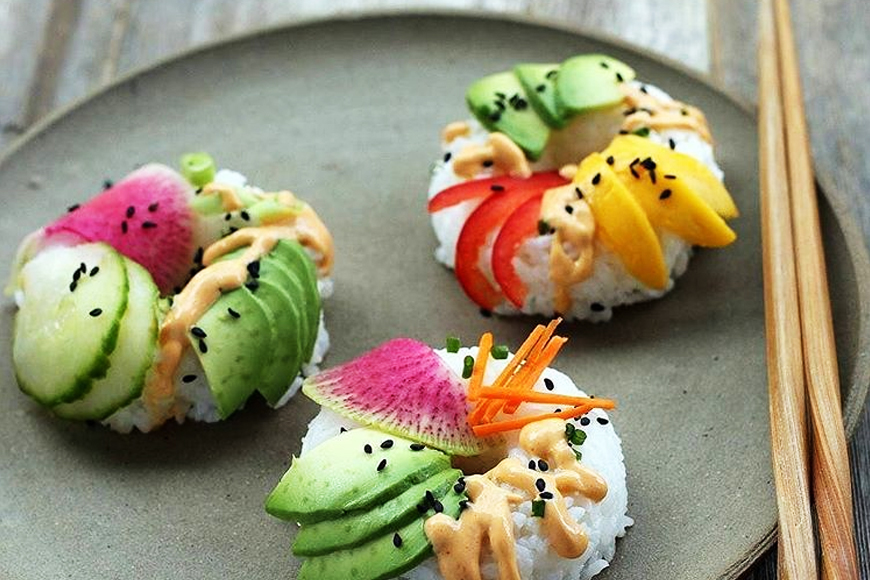 Image credit: Instagram.com/tesschallis
Sushi is our eternal love and how do you test love?
You try something new, different and exotic. You come out with fond memories or hard-learned lessons, either way: You win. We've tested our love for sushi time and again — sushi burritos, fruit sushi, sushi corn-dogs and most recently – sushi doughnuts.
A seemingly contrasting yet equally tempting concept, sushi doughnuts are basically sushi rolls shaped like doughnuts.
How to Make Sushi Doughnuts
Created by vegan food blogger, Sam Murphy, sushi doughnuts follow the same process as a traditional sushi platter. The basic ingredients: rice, wasabi, fish and avocado are layered into a greased doughnut mould then pressed together and flipped into a serving plate.
As with most sushi, you can change the ingredient as per your liking, appetite and imagination. It's just like a roll in the shape of a circle, but you'll need a knife and fork or chopsticks to eat it.
Here are some inspirations in case you want to give your regular sushi a twist:
The contrasting colours and multiple textures of the dish, not to mention the classic doughnut round shape, make them a fine piece of culinary art and of course — an Instagram trend.