Food Projects to Do With the Kids This Summer
Pinnies, cookie cutters and wooden spoons at the ready...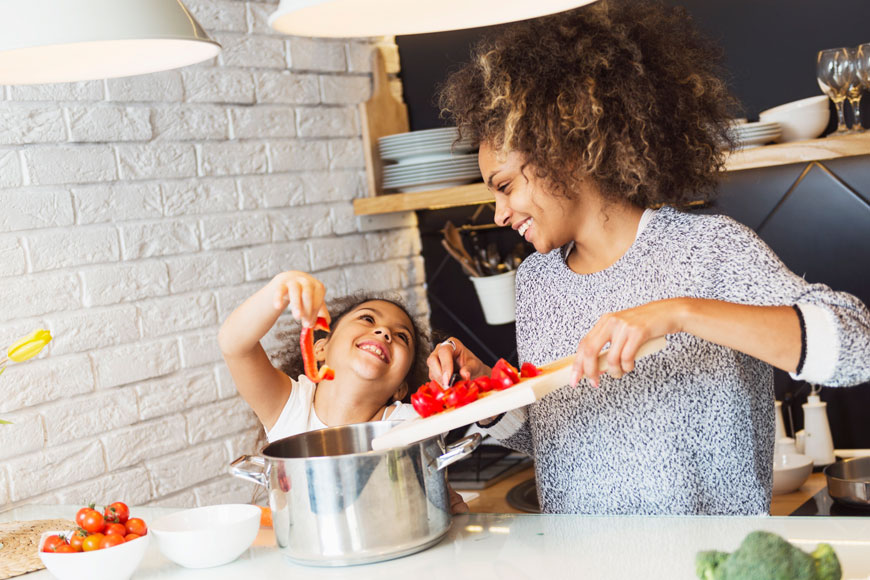 Making flapjacks chock-full of raisins with their favourite granny; stirring onions for their mum's signature curry; fighting over who got to lick the last of the cake batter from the wooden spoon – ask almost any chef what their earliest food memory is, and chances are, they'll tell you a story like this.
SEE ALSO: 5 Ways To Improve Your Family's Eating Habits On Holiday
And it's not just chefs. For many of us, our formative years involved patient grandparents sitting us on worktops to cut out cookies, or parents pegging tea towels to our tops as makeshift aprons before rolling pastry for jam tarts.
With the long summer ahead – and because there's only so much time they can spend on Fortnite – here are a few culinary projects to stave off the kids' boredom, and make some memories while you're at it…
Start prepping them for leaving home and feeding themselves
Pitta pizzas – line everyone up with a pitta each, squirt a ketchup base onto each flatbread – then let the kids loose on a range of different toppings. Sweetcorn, pepper, mushrooms and frankfurter are all winners. Then load up on cheese and grill. Ta-dah!
Omelettes – arm your children with the knowlege that dinner is always a possibility, as long as you have two eggs and a mountain of cheese within reach. With a little careful supervision, you could have them whipping up an omelette from scratch in minutes. Oh the pride!
Noodles – if you think you'd trust your child to wield a knife, a noodle salad is a good testing ground. Add a spoonful of peanut butter to just-cooked noodles and let your youngster help chop up cucumber, carrots and sugar snap peas into thin batons to pop on top.