This Golden Milk Is The Answer To All Your Health Problems
Your body, soul and mind will thank you.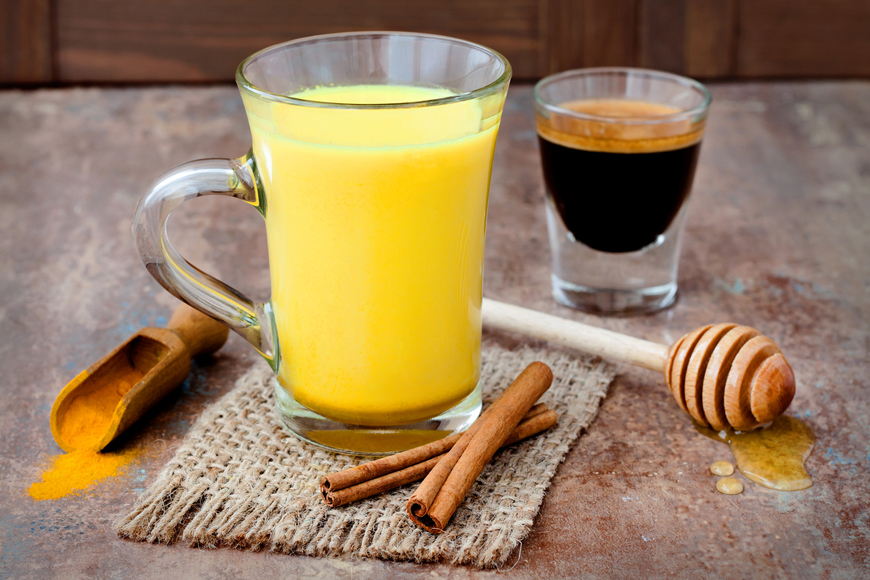 The power of gold isn't just limited to your clothes or jewels. The colour plays a crucial role in your health, all thanks to one magical golden drink.
A powerful combination of turmeric, coconut milk, some spices and a dash of coconut oil, this century old Ayurvedic drink is all you need to cure 90% of your health issues. The beauty of golden milk lies in its simplicity. It's made with everyday cooking ingredients, doesn't cost more than a few bucks and tastes like a creamy smoothie with a hint of spice.
But this drink is more than just a healthy night-time brew. It is known to reduce inflammation in joints, boost your immune system, maintain a healthy heart and cardiovascular system, help lose weight, and keep blood sugar levels in check.
Make it a part of your daily diet and your body, soul and mind will thank you.
How To Make Golden Milk
The milk is best consumed while it's still warm preferably at before bed.
There's no restriction on playing around with the basic recipe. You can add a bit of honey to sweeten it or spice it up more by adding a dash of freshly ground black pepper or cardamom when you are warming up the milk.
The basic recipe, according to Wellness Mama, is simple and takes less than 5 minutes.
Ingredients
2 cups of milk of choice (coconut works best but you can replace it with almost, pecan or dairy)
1 teaspoon Turmeric
1/2 teaspoon Cinnamon
1 teaspoon raw honey or maple syrup or to taste (optional)
Pinch of black pepper (increases absorption)
Tiny piece of fresh, peeled ginger root or 1/4 tsp ginger powder
Pinch of cayenne pepper (optional)
Method
First, blend all ingredients in a high-speed blender until smooth.
Pour into a small sauce pan and heat for 3-5 minutes over medium heat until hot but not boiling.
Drink immediately.

image credit: Pinterest
Add some variations to the recipe.
Pinterest is full of creative souls who play around simple recipes and turn them into exciting and delicious snacks.
Here are some inspirations that will spice up your golden milk intake.