Things You Only Know if You Always Had School Dinners
Did your mum put your dinner money in a brown paper envelope too?
Posted on
2 September 2019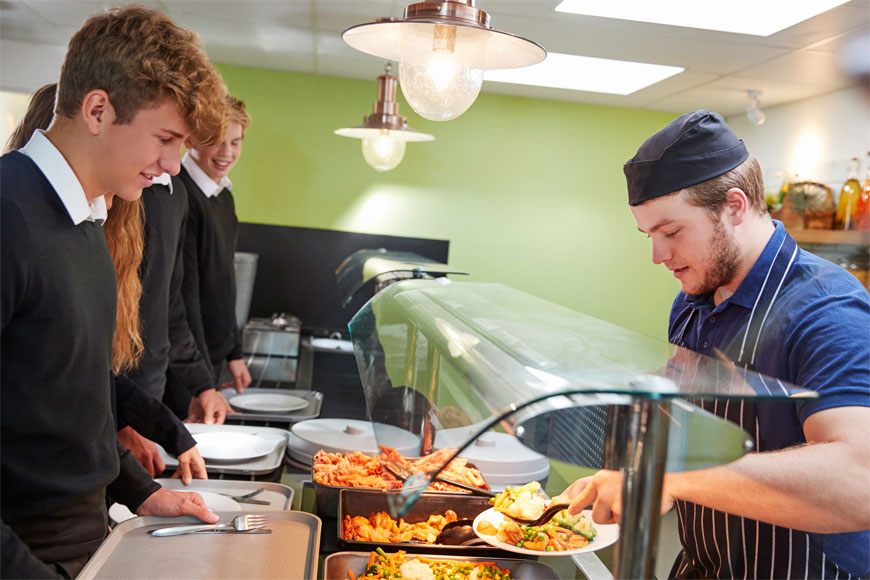 Today your daily lunch break dilemma is another limp supermarket sandwich, or splashing out an overpriced box of sushi-to-go – as a kid things were far simpler.
Either you were handed a plastic box of food (and hoped that whoever made it had done a big shop on the weekend), or you were on the list for school dinners.
If you were part of the latter camp, we hope you'll agree with some of this…
You had you favourite dinner ladies – and knew exactly what to say to get an extra slice of pie, or another spoonful of gravy out of them.
American teen dramas and the canteens they had food fights in were NEVER even REMOTELY like your school's, and this made you inordinately sad.
Yes, you were jealous of everyone else's Teenage Mutant Ninga Turtles/Little Mermaid/Star Wars lunchboxes. Yes, you gave your parents hell over it. For years.