Why Banana Peels Are The Next Big Thing in Vegan Meat Replacement
They're actually way easier to cook with than you might think.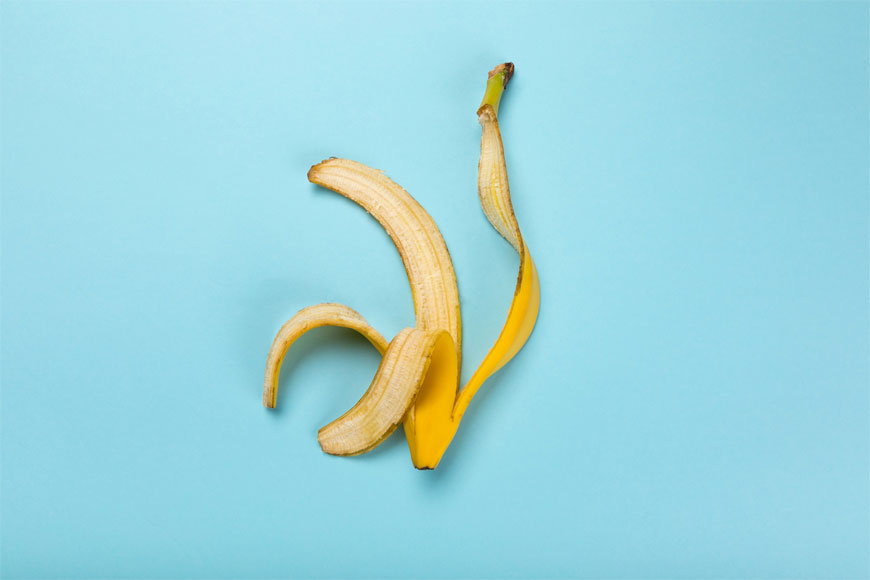 Society's becoming more and more conscious of food waste, and a lot of us are making a concerted effort to use up all the food we buy and limit how much gets chucked.
But, while only buying what we'll actually eat is one thing, what about using up more of each item? For example, have you ever considered eating the banana skin, once you've munched through the soft fruity centre?
This really is taking waste-reducing very seriously – but don't worry, you don't have to munch on the skin raw. In fact, cooked banana skin is being touted as the next big thing in the world of vegan meat replacements.
It just goes to show how multi-functional banana peels really are – and to think, we've been foolishly throwing them away this whole time. They're even nutritious, as the skins are packed with vitamins B6 and B12 as well as magnesium, potassium and fibre.
As the peel isn't as sweet as the flesh, they make the perfect centrepiece for a savoury dish. Just make sure you wash any skin before you use it, to remove grime and make sure there are no lingering pesticides.