5 Must-Visit Ramadan Tents In Dubai
For a satisfying meal filled with beautiful views, laughter and great food!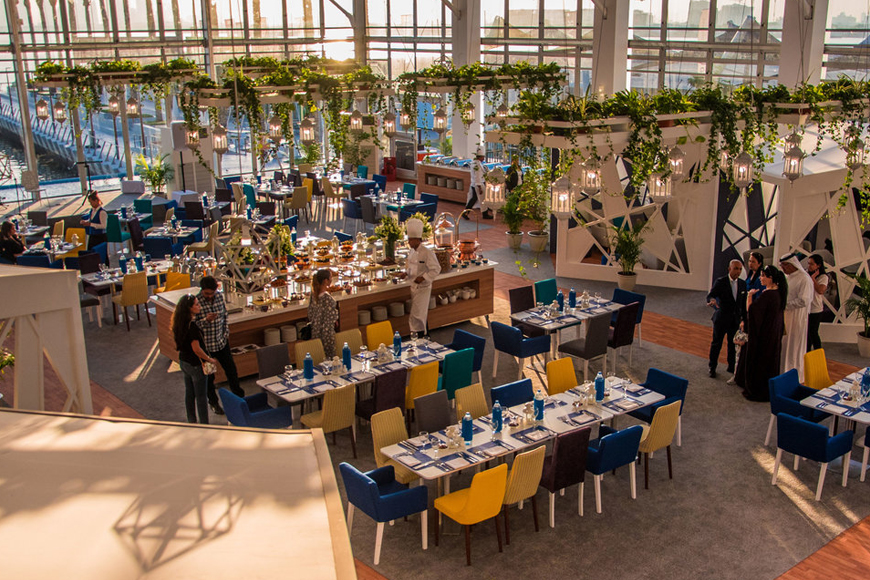 Ramadan, like everything else in Dubai, comes with an air of affluence and positivity.
As the sun sets, the city's grand mosques light up with elaborated décor, the iftar and suhoor tables expand with the spirit of sharing and the multicultural city thrives in the blessings of the holy month.
When it comes to Ramadan eateries, Dubai never disappoints. From exotic cuisines to local outlets, the city bustles with busy places. But an authentic Dubai-experience in Ramadan is incomplete without at least 1 trip to the famous Ramadan tents. High ceiling chandeliers, vintage crockery, authentic Arabic buffet, folk music and a view to die for — yep, that's what all Ramadan tents are about.
If you need suggestions, here are the 5 best Ramadan tents in Dubai.
1. Ewaan at The Palace Downtown Dubai
Set against a backdrop of regal arches and wooden trellises, luxurious drapery and flamboyant accessories, Ewaan at Palace Downtown promises the traditional flavours of Arabia served with a majestic skyline. A true ode to the local culture.
The price here may be on the steeper side but it's worth the lifetime experience.
Time: Iftar - sunset to 9pm | Suhoor - 10pm to 1am (weekdays); 10pm to 2am (weekends)
Price: Iftar - AED255 per person | Suhoor - AED170 per person | children ages 6-11 are half price.
image credit: PalacfeDowntown/Instagram
2. Al Majlis at Madinat Jumeirah
Ramadan meal at Al Majlis is all about beautifully decorated interiors, unforgettable family time and satisfying-to-the-core, á la carte menu. If you want some privacy, there is also a VIP area for that exclusive dining vibe.
Time: Iftar - sunset to 9pm | Suhoor - 9:30pm to 3 am
Price: Iftar - AED210 per person | Suhoor (à la carte) - AED150 minimum per person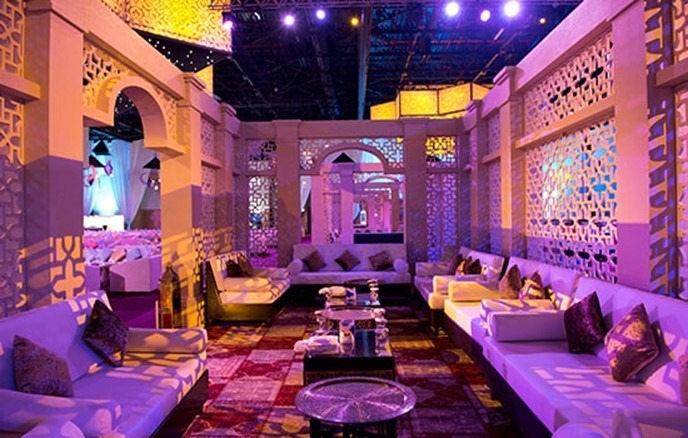 image credit: majlis.ae
3. Asateer at Atlantis, The Palm
Glamorous as always, the beachfront tent at Atlantis has the reputation of being the best in the business. Every year, the tent lives up to the expectations and offers an unforgettable experience, with traditional oud players, dedicated prayer rooms, card games as well as other attractions.
The Palm's official tent is proof that Ramadan offers a lot more than just good food.
Time: Iftar - 6:30pm to 8:30pm | Suhoor - 9:30pm to 2:30am
Price: Iftar - AED205 per person | Suhoor (à la carte) - AED185 minimum per person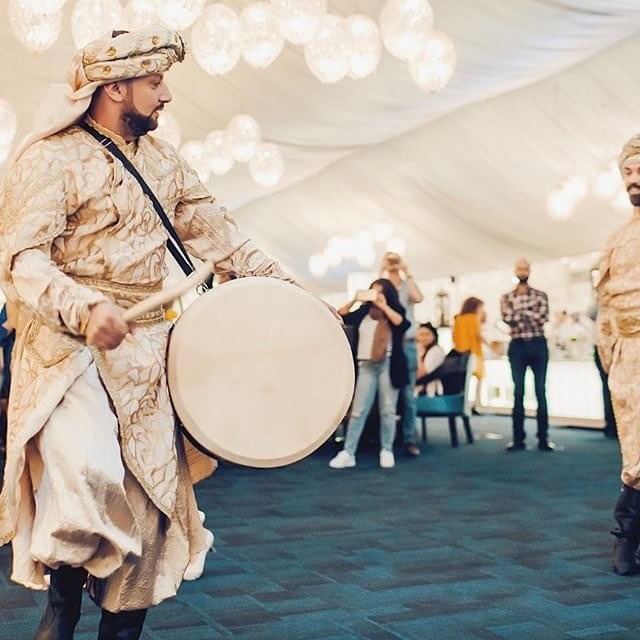 image credit: atlantis/Instagram
5. Ramadan Nights at Rise DCH
This Ramadan, RISE at Dubai Creek Harbour is here to impress.
A breathtaking skyline view inside an artistic tent on Dubai Creek Harbour's waterfront followed with some lively set of activities including live performances, pop-up shops, workshops, live cooking and art exhibitions.
There's never a dull moment here.
Time: Iftar - 7pm to 9pm | Suhoor - 9pm to 12am (weekdays); 9pm to 3am (weekends)
Price: Iftar - AED140 per person | Suhoor - AED125 per person
Book: +971 56 548 9663

image credit: RiseDCH.com