Bella Hadid Is Giving Us Halloween Makeup Inspo
And it's super easy to recreate!
Posted on
24 October 2018

Looking for last-minute Halloween inspiration? We're right there with you! Luckily Bella Hadid has teamed up with Dior to give us the perfect spooky, yet sophisticated, look to recreate just in time for 31st October…
If you're not a fan of gore-galore, fake blood and terrifying monster masks, then these sinisterly simple looks might be for you.
Dior has released a short film titled "The Beauty of a Dark Dream," starring a haunting Bella Hadid with makeup looks designed by Peter Philips, Dior's creative and image director. Warning: you might fall under Bella Hadid's spell!
The film showcases Bella with blood red lips, an unsettling third eye and graphic geometric designs that won't require too much effort to recreate.
The creepy, yet chic, designs were drawn using Diorshow On Stage Liner in matte white and black. Whilst, Bella's bold lips were painted with the Rouge Dior 999 shade.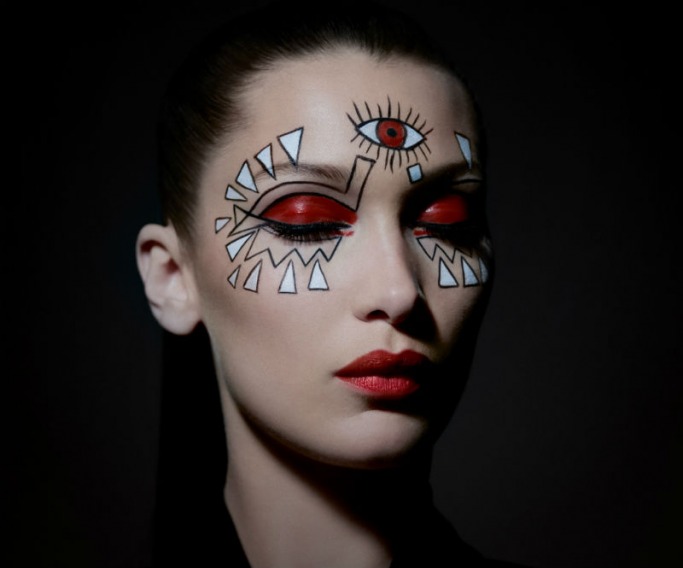 But, of course, you don't have to use Dior's beauty products to create this subtly spooky look. Instead you can take inspiration from Bella Hadid's Halloween makeup and craft your own mystical makeup magic!
If you're looking for an even more subtle look to enhance your Halloween costume, then take not of Bella Hadid's soft red hue eyeshadow, paired with a fierce red lip.