Everything You Need To Know About Removing Lip Filler
Are you inspired by Kylie Jenner replacing her signature pout with a more natural look?

Image credit: Getty images
Love it or hate it, Kylie Jenner's plumped pout is just as famous as she is. Full and often-overdrawn lips became Jenner's signature look, with plumping challenges, lip kits and lip injections all associated with the reality star. Admit it, who owns a Kylie Lip Kit?
But, last week that image was seriously altered when Kylie Jenner revealed "I got rid of all my filler." Which has got the beauty world questioning –how do you get rid of lip fillers?
With Kylie Jenner removing her lip fillers and Meghan Markle embracing a natural beauty look, 2019 is predicted to see a beauty trend of a more natural lip that aligns with the other features of the face. Since the birth of her daughter Stormi, Kylie has taken a different approach to her beauty, as fans have applauded her new look.
So, here's everything you need to know about dissolving lip filler…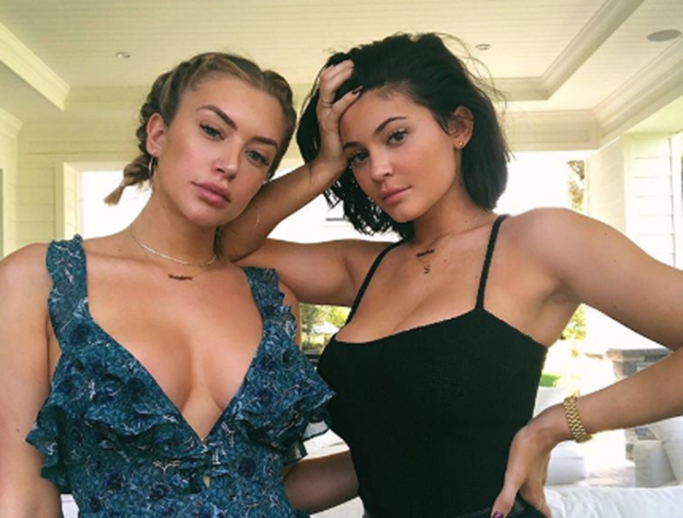 Instagram/ @kyliejenner
What Are Lip Fillers?
Fuller, plumper lips have been a popular beauty trend for years now –but what do we know about the procedure of getting lip fillers? Well, lips are injected with hyaluronic acid, which is a sugar that's naturally found in the body. So when hyaluronic acid is injected into the skin it's accepted by our bodies and easily broken down over a period of months.
The actual procedure isn't as scary as it seems –the lips are numbed with lidocaine, and then the filler is injected.
How To Remove Lip Fillers?
It's important to note that lip fillers don't last forever. Hyaluronic acid lip injections usually last between six months and a year before your body naturally dissolves the gel filler. So it's possible that Kylie Jenner's new natural look is a result of hyaluronic acid fillers dissolving naturally, and Jenner opting not to repeat the treatment.
The alternative option for getting of lip filler is a reverse injection. Here, the plastic surgeon or cosmetic dermatologist injects the lips with hyaluronidase, an enzyme which speeds up the rate of the filler dissolving (with lips going doing after three to four days) –meaning fillers can be removed at any time.
Removing Lip Fillers In Dubai?
Just as lip augmentation and lip shaping is a popular procedure here in Dubai; you can get your lip filler removed with reduction injections also available. As the 'natural' beauty look becomes more popular, a dissolving lip filler trend is expected to follow with more medical spas and clinics offering the reverse injection treatment.