Here's What's Inside The Oscars Gift Bag Of 2018
The swag bag is worth a huge AED 400,000!!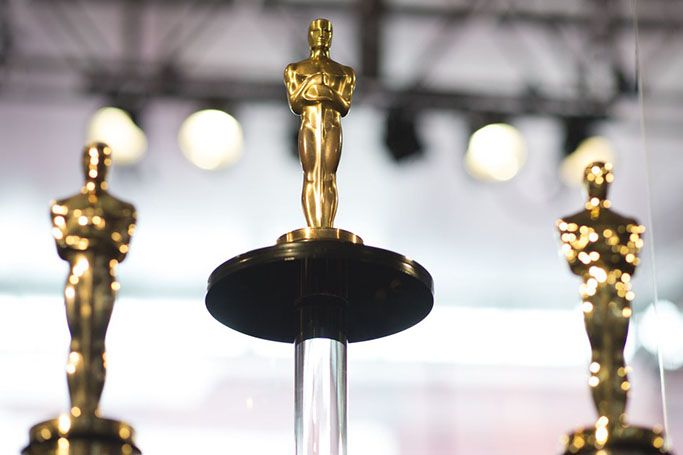 Image credit: Getty images
From a 12 night Tanzania vacation for two, to a week-long stay at the Golden Door spa, stylish pepper spray and an assortment of luxury beauty gifts, the Oscars nominees are set to receive the ultimate goodie bag worth over $100,000 as even the losers get to take something home!
The 90th Academy Awards will take place on 4th March at the Dolby Theatre in Los Angeles, as we can't wait to see the Oscars red carpet fashion first thing Monday morning, but until then we've got a sneak peak of what's inside the "Everyone Wins" 2018 nominee gift bag as the countdown to the ceremony begins…
If indulgent all-inclusive trips weren't enough, the 2018 Oscars gift bag also includes lavish beauty buys including Luxury false lashes from Le Céline, a year's supply of Healing Saint products, a vegan bath bomb from PETA, the Inception of Beauty 10-piece makeup brush set and Charleston & Harlow candles. There's also a diamond necklace, a levitating Bluetooth speaker and an $8,000 donation in the nominee's name to an animal shelter of their choice.
As here's just 5 extravagant goodies we want from the Oscars gift bag of 2018…
More Beauty Treats from the Oscars Gift Bag
If you want to live like the A-listers then these are some of the other beauty products that were included in the Oscars gift bag of 2018:
My Magic Mud activated charcoal whitening toothpaste
MZ Skin Collagen Eye Mask and Golden Eye Treatment
Non-invasive full face skin rejuvenation
Paiva Aloe Gorgeous! luxury cleanser and mask fusion
PROVEN AI-based personalized skincare based on the Beauty Genome Project
TOTALEE hair care products
No. 9 Daily Chemical Exfoliant from Oumere Skin Care
Look Fabulous Forever Prime Collection
Personal training sessions with celebrity trainer Alexis Seletzky
ALLÉL DNA-based skincare