How To Get Flawless Skin Without A Full Face Of Foundation, According To A Beauty Expert
Make-up artist Miranda Joyce schooled us on skin at the Jasper Conran show at London Fashion Week
Posted on
18 February 2019

If you want to achieve a smooth, even-toned base for your make-up, you would think that layering on liquid foundation and getting to work with a beauty blender is the way to go, wouldn't you?
Well, according to what we learned at London Fashion Week, that's not the case at all.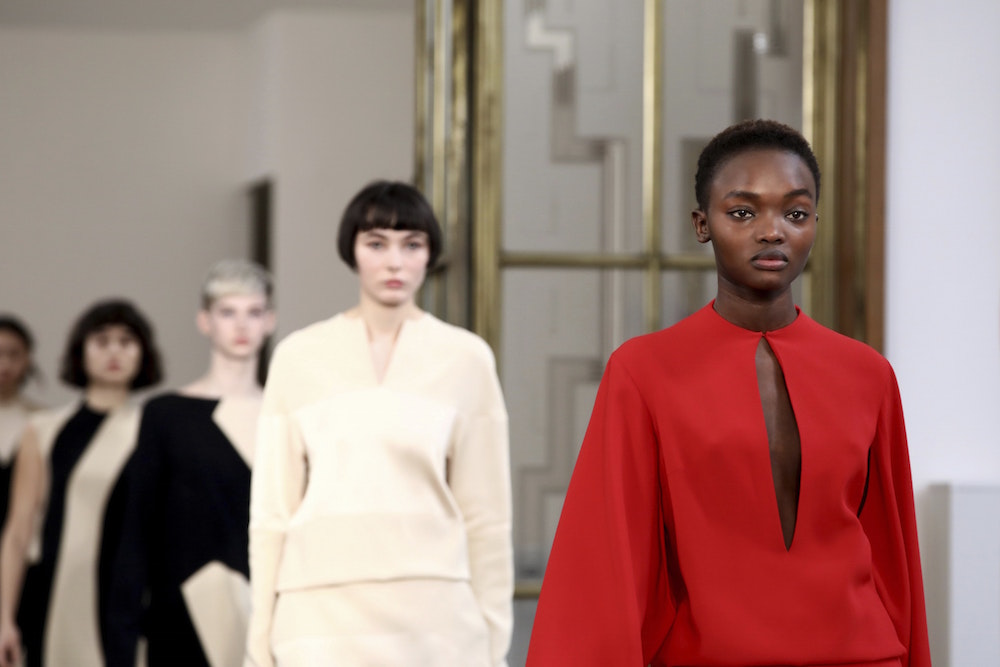 Models on the catwalk at Jasper Conran Autumn/Winter 2019 (Grant Pollard/AP)
"I never like to use foundation," says make-up artist Miranda Joyce, talking us through the beauty look backstage at Jasper Conran.
"At all my shows I try and get away with as little as possible – I like to see skin, I love the texture of skin."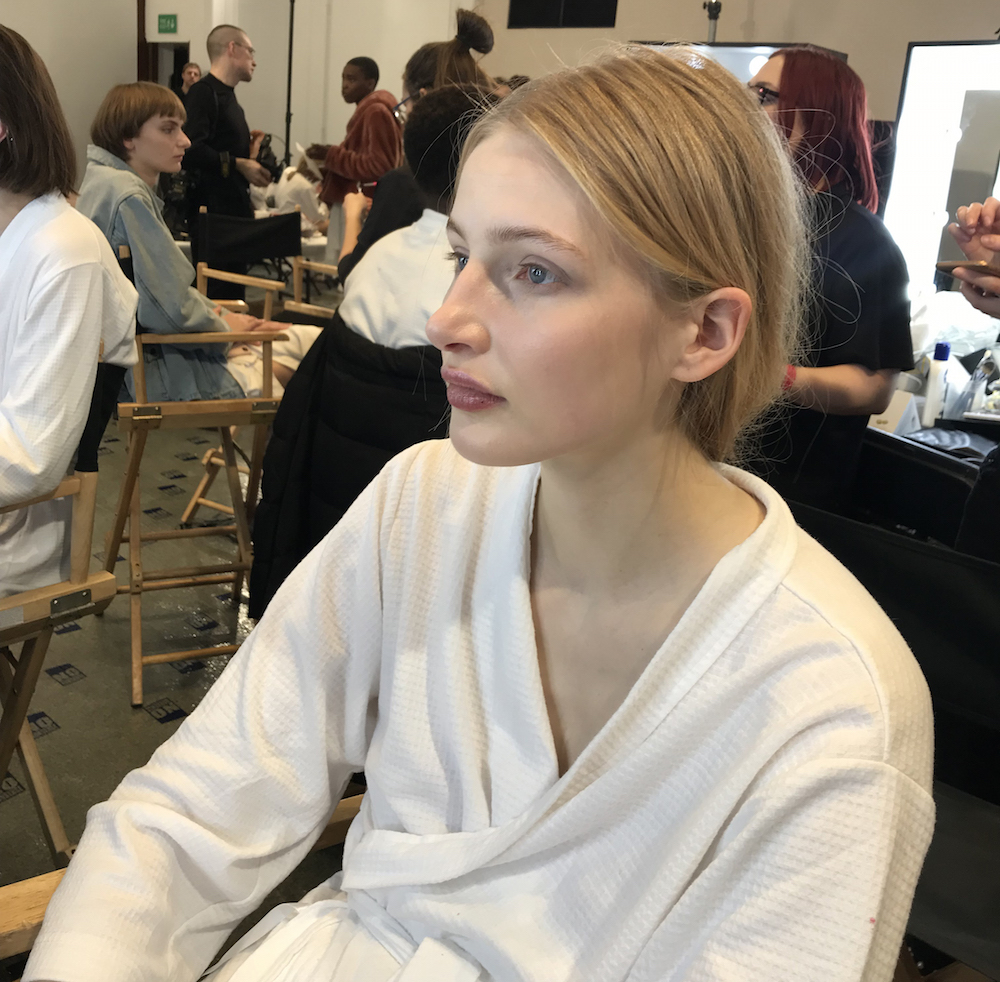 How, then, does she ensure models' skin is perfectly prepped for the catwalk?
It starts with skincare, Joyce says: "I always ask my assistants to moisturise lightly, so you don't end up having to powder heavily."
Then, rather than applying a blanket coverage of foundation she just lightly dabs where it's needed.
"Use as little product as possible, just touch the areas like a spot or a bit of red or something – keep it really simple.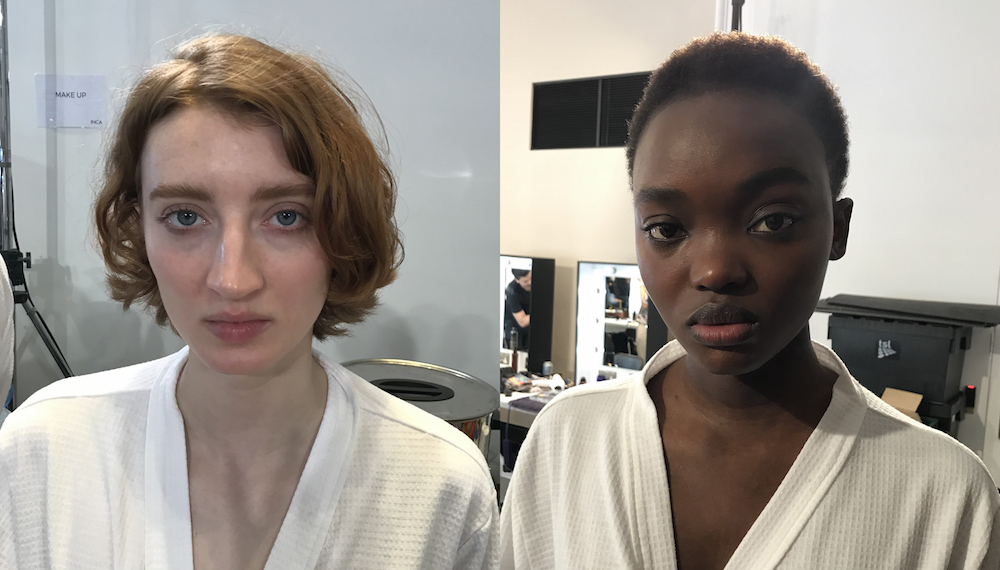 Joyce used a flat brush to blend out the concealer under the eyes, around the nose and to cover any blemishes, leaving the models with beautifully 'real' skin – this is nothing like the heavily contoured and highlighted cheeks you see on Instragram.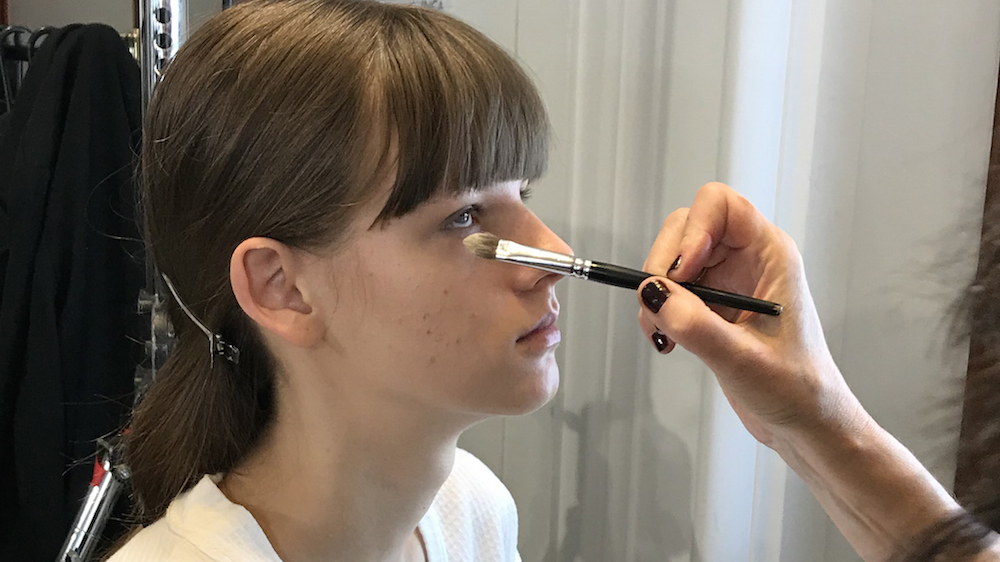 "We're using a little bit of grey shading on the eyes. It's a really nice taupey colour, with a bit of mascara at the roots – it's more about definition than make-up today."
MAC Paint Pot in Tailor Grey was used on the eyes. This shade has now been discontinued but Groundwork (£16.50) is a similar neutral colour.