The $1 Million Dollar Wedding Cake At BRIDE Dubai
Debbie Wingham's diamond encrusted cake will be showcased at BRIDE
Posted on
10 January 2018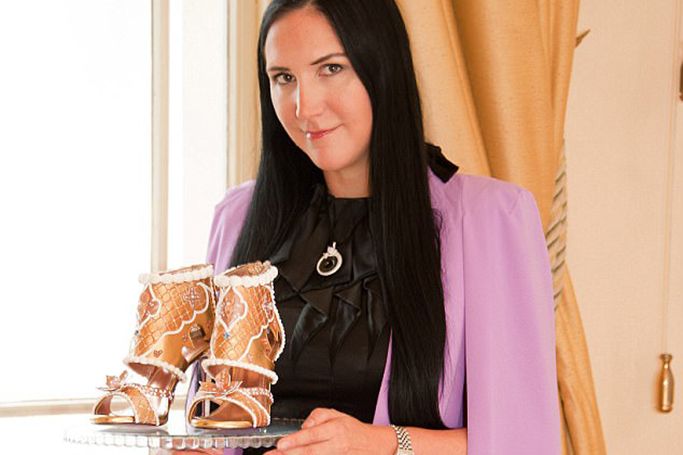 Celebrity cake artist Debbie Wingham is renowned for designing the world's most expensive shoes, which featured 24-carat gold thread stitching and rare pink, blue and white diamonds that added up to $15 million dollars. The designer has now swapped haute couture for cake artistry, with celebrity clients including Drake, Justin Bieber and Tim Burton.
During this year's BRIDE Dubai on the 7th to 10th February at Dubai World Trade Centre, Debbie Wingham will be creating and showcasing an edible diamond encrusted cake, with an Arabian influenceBRIDE Dubai show, the cake will be Debbie's first collaboration piece with Raffle's Dubai pastry team.
The couture cake artist discussed her reason for working with BRIDE Dubai, revealing "I choose BRIDE Dubai because it's the leading bridal exhibition which caters for the luxury demographic. It's the perfect platform to showcase my artistic flair."
The showstopper wedding cake will be infused with an Arabian influence, as Debbie Wingham draws upon Arabian style as her muse and inspiration, incorporating Arabian culture into her work. It is expected to be a million dollar creation that will showcase both skill and creativity, as it aims to be the ultimate wedding cake.
Debbie Wingham is now considered an industry expert, as the British designer has created cakes for TV shows such as X Factor, Downtown Abbey and The Discovery Channel, as well as her celebrity clients. As visitors at the BRIDE show will get the opportunity to meet Debbie, as she will also be a judge at the BRIDE Wedding Awards.
So if you'd like to see the $1 million dollar and get some wedding inspiration then head to the BRIDE Dubai event on the 7th to 10th February.